As the impact of the pandemic continues to be felt across the world, many people have found themselves laid off from tech giants like FAANG and Google. This can be a difficult situation to navigate as it leads to feeling uncertain about the career options.
However, there is an alternative path that laid-off employees from these top companies may want to consider: starting their own startup. In this blog post, we'll explore some creative online startup ideas that can help you get your business off the ground and share some inspiring stories of the startups that made it.
5 Online Startup Ideas You Can Start Working On Right Now
For those who are looking for a way to start their own business online, there are plenty of startup ideas out there with lots of potential. Here are 5 online startup ideas.
E-learning Platform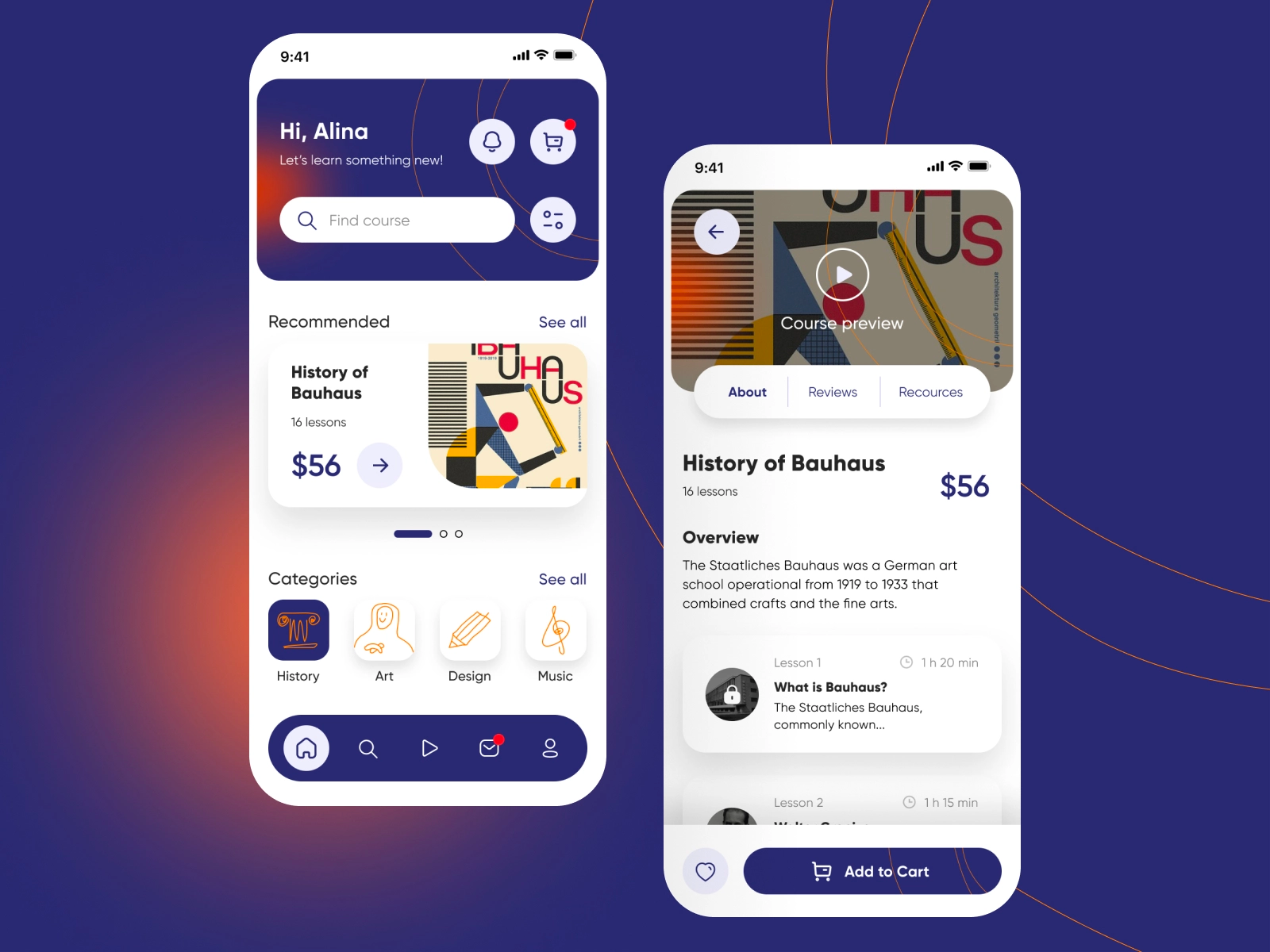 A platform that provides access to quality educational resources such as videos, textbooks, assignments, and interactive tools could be hugely successful in today's world of online learning. This could be a great way for students of all ages to gain access to knowledge, whether academic or practical.
One type of e-learning platforms popular today is online courses that can help users develop their technical knowledge and obtain a new digital profession. The courses are usually divided into various categories such as software engineering, UI/UX design, digital marketing, and so on.
Another type of online education solutions is tutoring platforms. Such products work as educators' marketplaces: teachers sign up to conduct tutoring sessions via the built-in online classroom with a whiteboard, video conferencing, and screen sharing while students can find a suitable tutor based on their rates, reviews, and specialization.
For students, such a platform offers a chance to access educational materials that fit their unique schedules and learning styles. For educators, it is an opportunity to create courses tailored specifically to their curriculum and share them with thousands of students around the globe who may not otherwise have access to such materials or instruction.
Think of what you know best or what's lacking in the current learning market: whether it's software development, foreign languages, or even something more unusual, like cooking classes, and offer students and educators from all over the world a convenient solution for knowledge sharing.
---
🚀
Sounds like a good idea for your business? Let's work on it together: Perpetio is open to new market-turning projects.
---
Delivery Service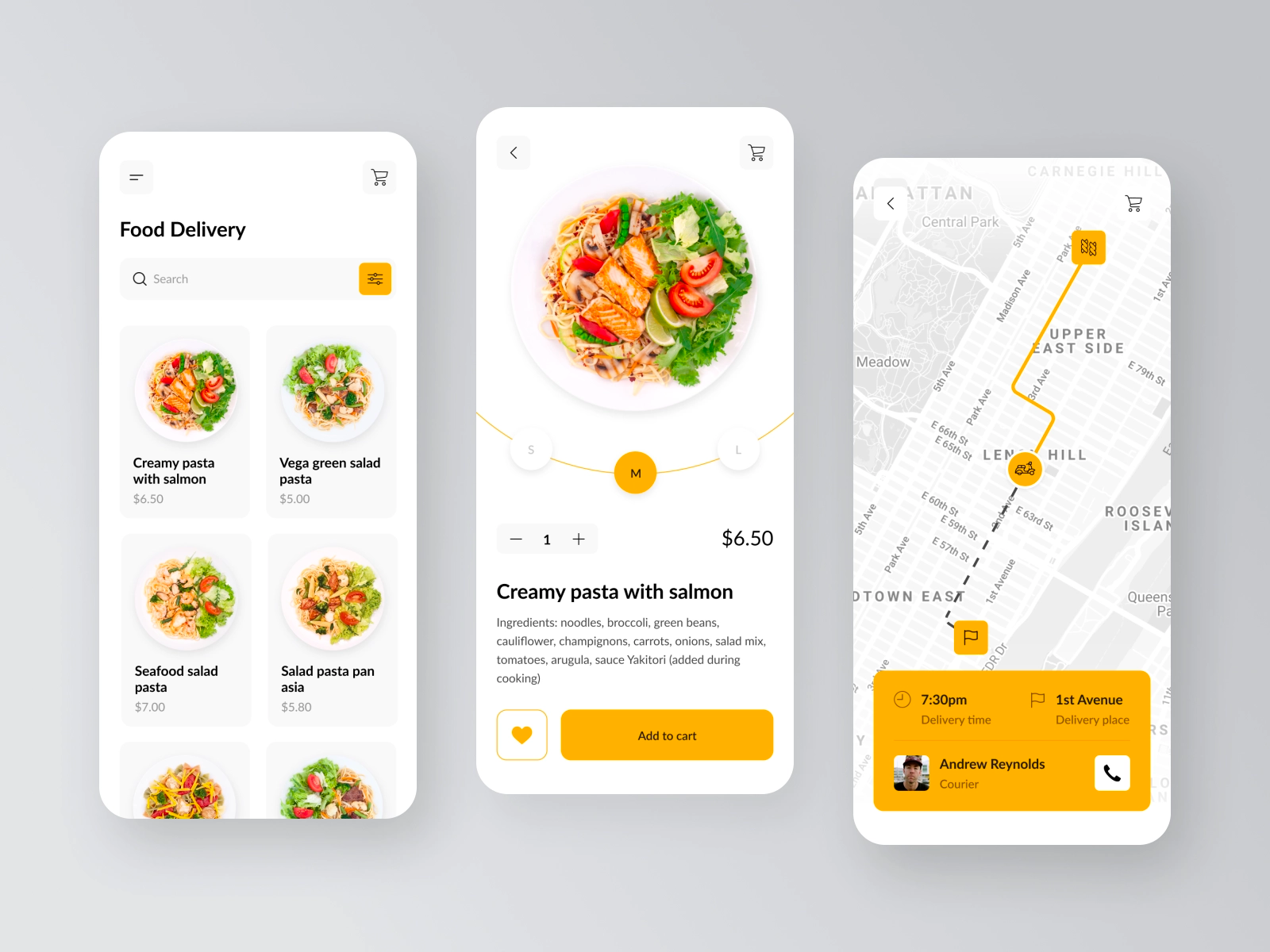 On-demand delivery services are becoming increasingly popular in today's market where convenience is key. Let's face it: after the pandemic, we all tasted the advantage of getting what you want right at your doorstep in under one hour.
The service can specialize in delivering items such as groceries, prepared meals, clothing, electronics, and more. Customers can place orders online or through a mobile app and then receive them within one hour or less.
To become the next big thing in the delivery service market, you can show off a few cutting-edge features, like order processing with GPS tracking capability to ensure quick deliveries or AI route optimization to minimize costs while improving customer satisfaction levels by reducing wait times significantly.
Online Marketplace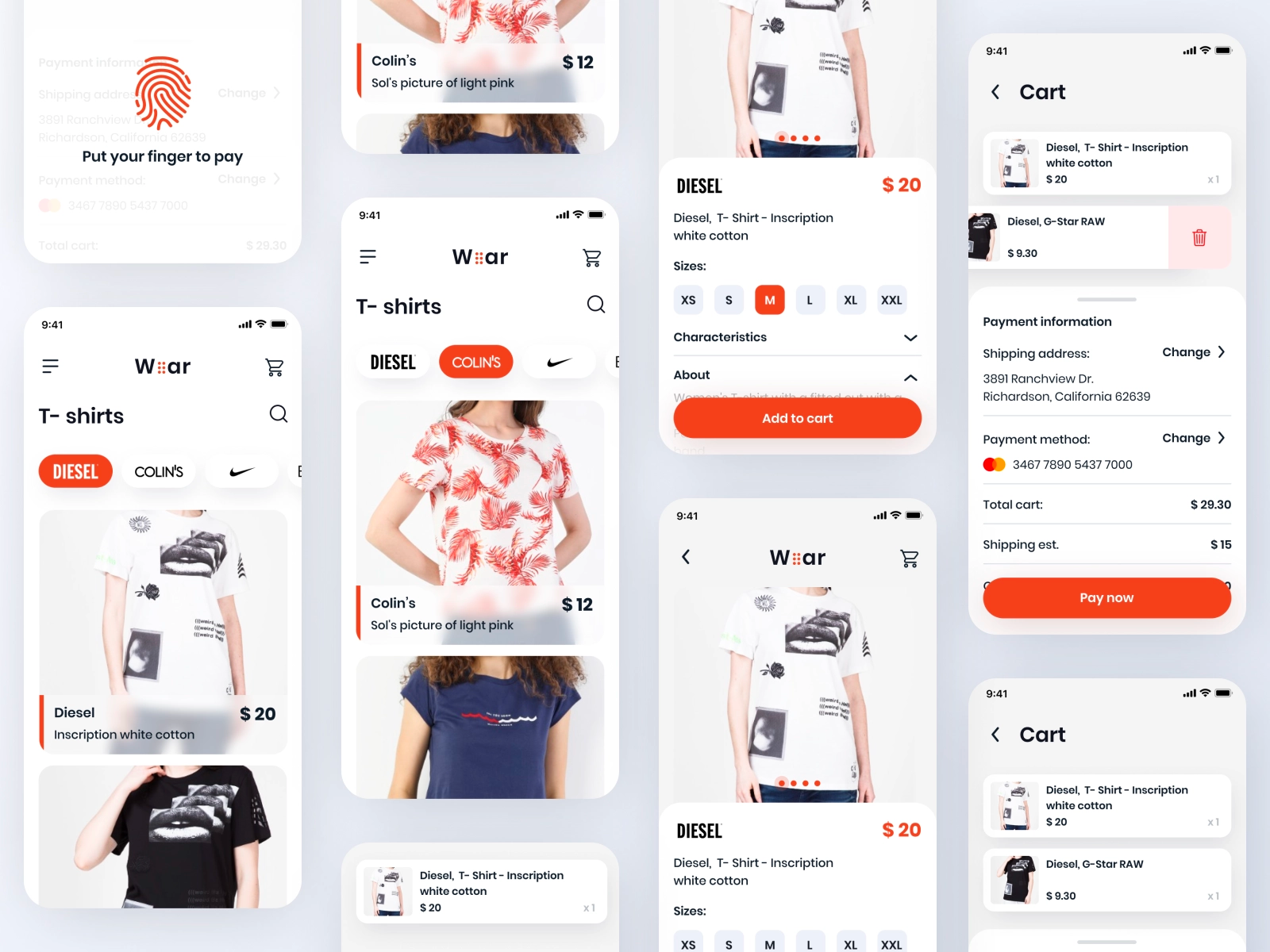 An online marketplace where people can buy and sell goods or services is another great option when it comes to creating a new business venture on the web. This concept has been used by many successful companies such as eBay and Amazon over the years (which shows just how powerful this type of startup idea can be if executed correctly).
An online marketplace provides customers with an easy way to compare different products and services from vendors around the world. By giving access to multiple vendors in one convenient place, customers can save time and money as they will find exactly what they need without having to shop around at separate stores or websites.
Starting an online marketplace is a great way to tap into the digital economy while offering consumers more options than ever before.
Online booking system
Building upon the success of companies like Airbnb and OpenTable - creating an online booking system may also prove profitable if done right!
Whether you decide to go ahead with a hospitality-focused version, like a hotel booking system or a tour aggregator, or choose something more tailored towards on-demand services, like a beauty salon appointment system, this type of platform would provide customers with an easy way to reserve availability at their leisure while still being able to manage everything through one centralized dashboard!
Social media platform based on hobbies and interests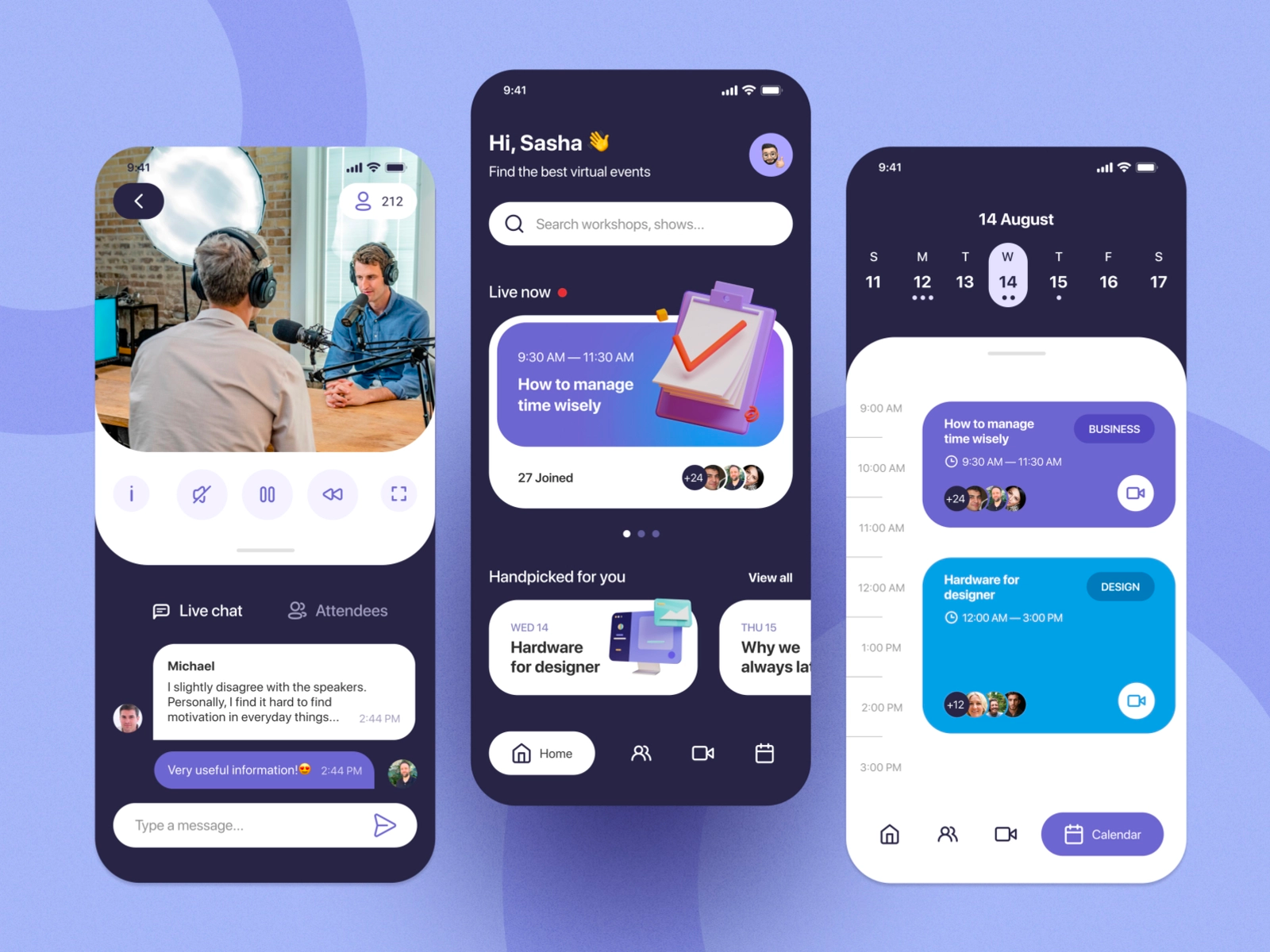 You might say "There are too many social media apps and the field is too competitive". Think about this:  there is still a gap in the market for a social media platform that caters to people who share a common hobby or interest, like an online book club or plant enthusiasts' circle.
Users of this platform would be able to connect with like-minded individuals from around the world, all united by their passion for something special. Rather than having to scroll through endless feeds of generic, uninspiring content, users can find content specifically tailored to their interests. Whether it's painting, cooking, knitwear, carpentry, or any other hobby – a dedicated social media platform will have it covered!
In addition to providing an easy and convenient way for people to interact over shared passions and skills, this platform could also be used as an avenue for businesses looking to advertise products related to specific hobbies as well as showcase related services offered in different areas. For example, if you search 'knitting' then you could see anything from knitting classes nearby or knitting machine sales online being promoted – giving users access not just to people but also to helpful products related directly to their hobbies.
3 Examples of Online Businesses That Started From Zero
Let's explore 3 examples of businesses that started from zero and achieved success through hard work and determination.
eargym
eargym is a hearing health app we recently partnered up with for Flutter app development services and whose story we found to be truly inspiring. eargym centers around the problem of hearing loss. The app features tests and games to assess and improve hearing health.
eargym was created by two enthusiasts who faced the issue of hearing loss directly: eargym's co-founders Amanda Philpott and Andy Shanks lived through age-related and noise-induced hearing loss. With Amanda's background in the NHS and population health, eargym is a real purpose-driven business that bases all its UX decisions on behavioral and medical research. eargym is now a rapidly growing and innovative startup that we will definitely hear a lot about soon!
Cambly
Cambly is an innovative language-learning app that allows users to study with native English tutors. The app was founded by two ex-Googlers, Kevin Law and Sameer Shariff, in 2012.
The idea for Cambly was born when both founders realized that their own language-speaking skills improved by traveling and interacting with native speakers. They noticed that many students wanted to practice spoken English but had limited access to tutors. The founders decided that utilizing video chat technology would be an ideal way for such students to connect with native English-speaking tutors from all over the world.
Law and Shariff started out writing the code for Cambly themselves while meeting with potential users. Those interviews helped Cambly to offer exactly what the users are asking for and, therefore, create a perfect feature set for language learners. Now, Cambly allows students from any country to instantly connect with a preferred native speaker via video chat and engage in a conversation with no barriers.
Lyft
What about an on-demand service success story? Lyft began with a simple but powerful idea: make it possible for people to get a ride at the push of a button. Founded in 2012 by Logan Green and John Zimmer, Lyft was created when one of the founders had difficulty finding transportation or trustworthy companions to share his ride with when traveling around California to see his girlfriend.
From this experience, they had the vision to create an affordable ridesharing service that would offer a car-sharing service to college students who had to hop between campuses all the time.
Lyft has also become known for its signature pink mustaches that adorn every car in its fleet; these originally served as a way for riders to confirm they were getting into the right vehicle before entering their cars after calling a ride from their phones or laptops. Plus, it just gave everyone something fun!
How to Launch a Successful Online Project from Scratch
In conclusion, launching a successful online project from scratch can be made easier and more cost-effective with the help of a reliable team.
By having talented people who are all working towards the same goal, your project will have a much higher chance of success. The right group of experts can ensure that your project launches smoothly and without any major issues.
Your partner should have experience in designing, developing, and marketing digital products so that they can reach their full potential in the market.
That sounds just like Perpetio: we have worked with dozens of startups to discover their competitive value and offer a convenient, out-of-box product. And we are ready to create some more! Contact us to discuss your project and receive a cost estimate.