Finding easier ways to get things done is a part of human nature. And that's wonderful: it drives innovations, introduces alternative approaches, and just simplifies our lives. Software development is no different from other activities — both entrepreneurs and programmers are in constant search of more straightforward and accessible software building with no extra headaches.
No-code solutions are among the inventions that cut the entry point to build digital products. With a drag-and-drop interface, even non-techies that never wrote a single line of code in their lives can launch a full-scale website or mobile app.
Let's look into the detail of how no-code solutions work and compare the three top offers for programming newbies: Webflow vs Bubble vs Flutterflow.
What Are No-code Development Platforms?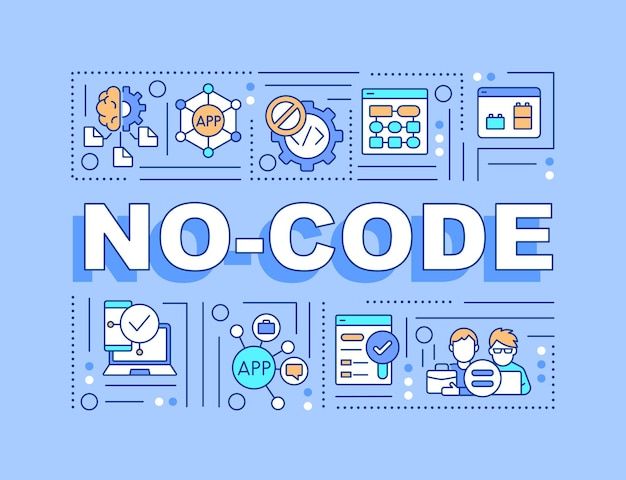 No-code development platforms are dedicated websites where users can create digital products, like websites and applications, without any programming knowledge. In most cases, the platforms feature a drag-and-drop functionality, where users can select the UI elements for their product and place them on the interface scheme.
---
---
Because such solutions are visual-based, users don't need to understand the mechanics behind each interface element and can simply arrange them to their taste and needs. Plus, many no-code platforms offer ready-made website or app templates.
Some of the no-code platforms are actually low-code too as they allow users to program the backend of the product if they want to.
Which No-code Website Builder is Best for You
As of today, there are three main offerings when it comes to building websites code-free. These are Webflow, Bubble, and Flutterflow. Let's now discuss the functionality, pros, and cons of each one.
Webflow: for complete beginners
Among the three competitors, Webflow is the most intuitive and easy-to-use solution. It is completely visually-based meaning that you can select the elements you want for your website and arrange them on the prototype. Additionally, there are many website templates you can base your product on.
Webflow pros
The main advantage of Webflow is its accessibility and low learning curve. You don't need to have any background programming knowledge to create a working website. Small business owners, startup founders about to pitch their idea to potential investors, or activists building community initiatives can create websites for their cause in just a few hours based on WYSIWYG (What You See Is What You Get) approach.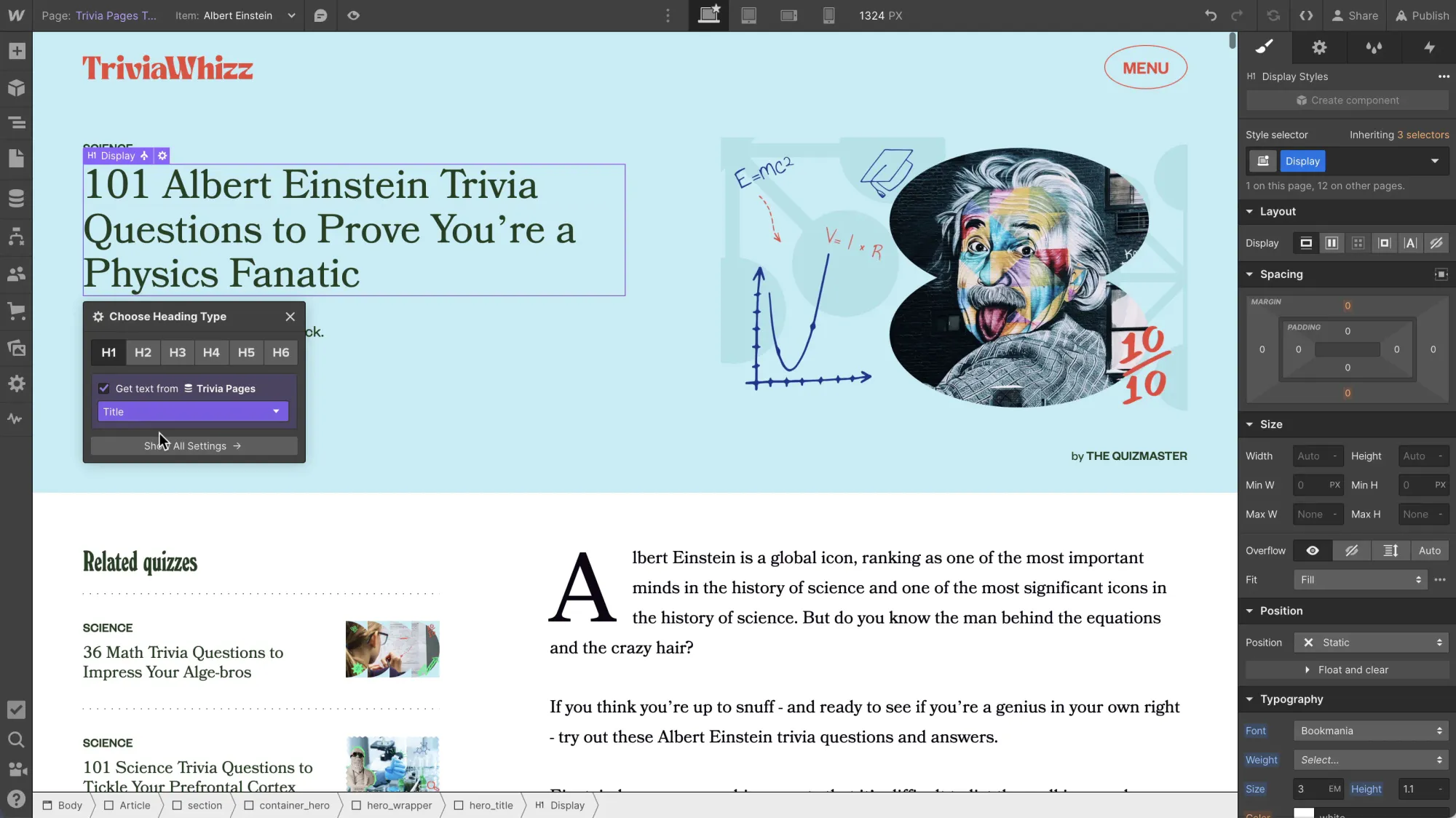 Webflow cons
While being extremely accessible for non-tech users, Webflow has its cons too. Because it is so simple to use and doesn't involve any coding, this tool offers a rather limited customization capacity. There is a set number of elements to add to your website, so there is as much as you can do.
If you decide to go with Webflow, you should understand that a drag-and-drop website builder cannot provide much access to backend modifications as you are building a website based on the visual components.
Pricing: Free for learning the platform; $14/month for a simple website; $23/month for a content-rich website.
Bubble: for extra customization
Bubble is another popular solution for no-code website building. Bubble focuses on creating web and mobile apps (as opposed to Webflow which allows building websites only). Because Bubble lets you build not just websites but web applications, you can expect a higher complexity level with numerous interactive elements and backend access.
Bubble pros
Bubble's strength lies in its ability to offer unparalleled customization options. Users have full control over the design and functionality of their web applications, making it possible to create feature-rich products. What's more, Bubble offers a wide range of web and mobile app-building functionality, like adding UI elements, managing the product's database, integrating external APIs, and tracking SEO stats. Plus, like any other no-code tool, Bubble lets you arrange visual elements with a drag-and-drop approach and simple workflow algorithm.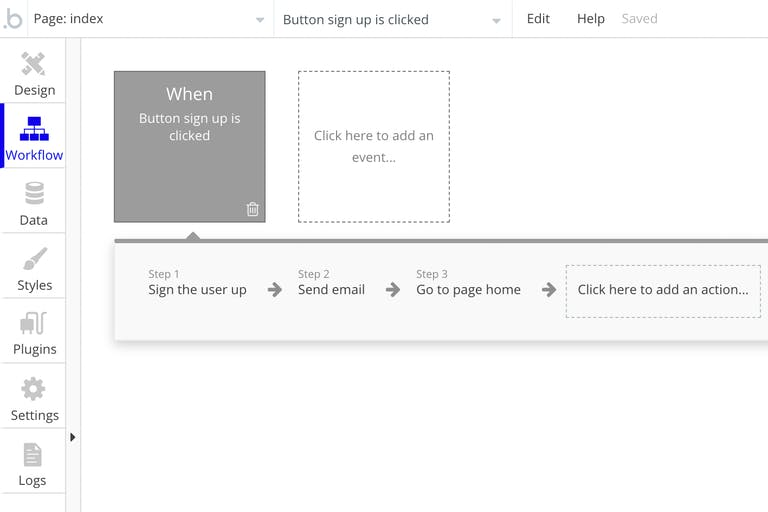 Bubble cons
As Bubble lets users access the backend and manage the app's data, a basic understanding of these processes is a must. Don't panic just yet: you don't have to finish a data management certification course to perform these tasks.
Bubble is a solution for non-programmers so all the instructions and buttons are simple enough for a person with no background knowledge to navigate around. Still, it's best to know what you are doing and what information you need to add to a database in the first place.
As compared to Webflow, while Bubble offers customization, its design capabilities might not match the level of aesthetic finesse that Webflow provides for creating visually stunning websites.
One more potential obstacle is the fact that like Webflow, Bubble applications are hosted on their platform. This means users are tied to Bubble's hosting services and may encounter migration challenges if they decide to move their application to a different provider.
Pricing: Free for learning the platform; $29/month for launching and testing one app; $119 for two app editors and premium version control.
FlutterFlow: for full frontend and backend control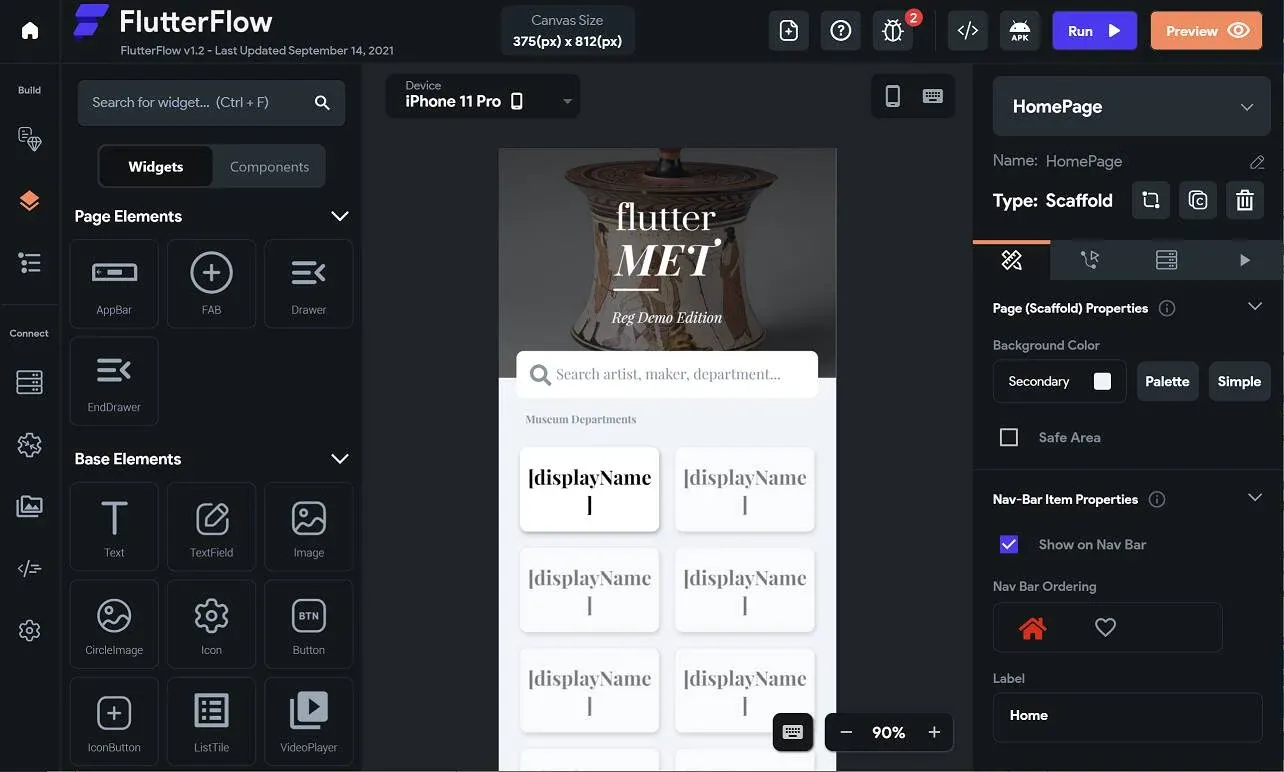 FlutterFlow is one more no-code tool that recently attracted a lot of new users due to its wide frontend and backend functionality scope. This means users can design the app's user interface (UI) and implement complex backend functionality without writing code.
FlutterFlow is specifically focused on building responsive web and mobile applications using the Flutter framework. You might know Flutter as a cross-platform mobile app development framework from Google. Now, its capabilities extend to no-code development too.
Just like the other platforms we discussed, FlutterFlow is based on a drag-and-drop visual interface building. This tool offers a wide range of widgets, pre-built templates, and integrations to accelerate the development process.
FlutterFlow pros
The main advantage of FlutterFlow is that it allows users to create cross-platform mobile applications that run on both Android and iOS devices plus the web apps. This saves time and effort by eliminating the need to build separate apps for each platform.
FlutterFlow comes with an extensive library of pre-built widgets and UI components that users can easily customize and integrate into their applications. This saves time and effort in designing common app elements.
---
---
Compared with Webflow and Bubble, FlutterFlow offers the widest range of customization options. You can create your own unique widgets, integrate data through Firebase, add APIs, and even write functions using the Dart language.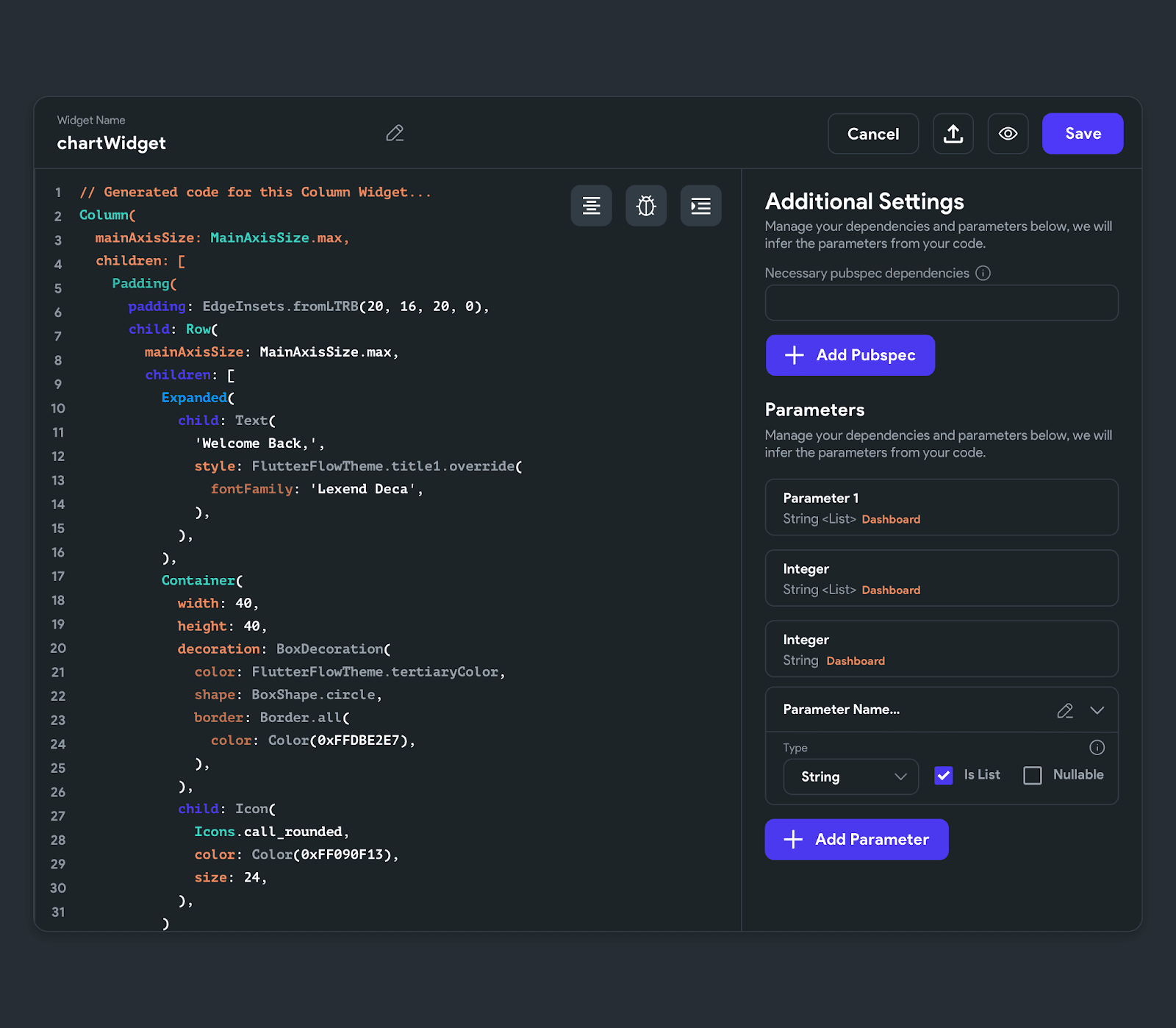 FlutterFlow cons
Such customization level comes at a price: users need more understanding of the app building basics and for the maximum level of customization even programming skills. Users with no prior experience in mobile app development may face a learning curve to fully leverage its capabilities, especially when implementing complex backend functionality.
Pricing: Free for basic functionality; $30/month for the standard version, $70/month for the pro version.
Webflow vs Bubble vs Flutterflow: Which One to Choose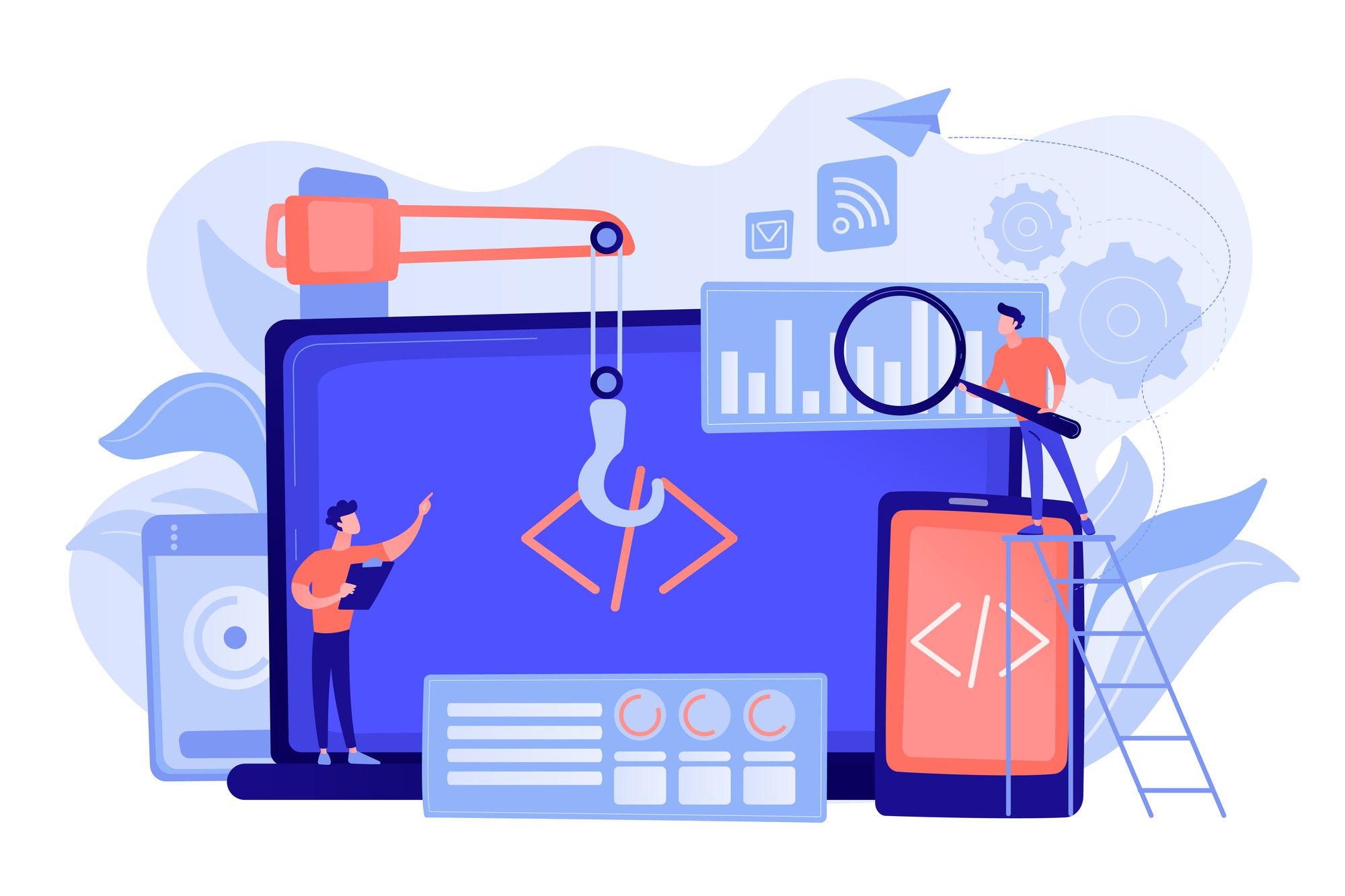 Learning about the numerous advantages of each platform and the similarities in their functionalities might have left you with a choice to make. Which no-code website builder to go with?
It all depends on your programming background knowledge and needs.
Webflow is an excellent choice if you want to create visually stunning and responsive websites without coding. It is the simplest to use out of the three options, is totally visually based, and requires zero knowledge of web technologies. It suits individuals looking to build a simple website, like a landing page.
Bubble is the platform to go for if you need to create dynamic web and mobile applications with backend functionality while not getting into too much programming detail. It allows for frontend and backend control and is ideal for individual entrepreneurs, startups, and small businesses seeking to build web applications without writing code.
FlutterFlow is the right choice if you're interested in building cross-platform mobile applications and web apps without coding. It empowers users to create native-like apps for both Android and iOS devices using the Flutter framework. It is the tool with the most customization possibilities when at the same time it requires a basic understanding of app development principles.
When making your decision, consider your project's specific requirements, your familiarity with the platform, and the complexity of the application you want to build. If you need a visually appealing website, Webflow is the way to go. For dynamic web applications with more complex functionality, Bubble is the answer. If you aim to build cross-platform mobile apps with full control over both frontend and backend, FlutterFlow is the platform for you.
We prepared a comprehensive table with a comparison of the key parameters of each platform to help you make the right choice.
No-code Platforms or a Custom-made Solution?
No-code platforms provide a top of pre-built templates, widgets, and drag-and-drop interfaces that make the design and development process incredibly easy and intuitive. They allow users to create functional websites with basic backend capabilities, such as form submissions, user authentication, and simple databases. For those on a budget or tight timelines, these platforms can be a lifesaver, helping them establish an online presence quickly and efficiently.
However, while no-code platforms can deliver appealing and functional websites, their features are somewhat limited compared to custom-made solutions. Users may start to notice the restrictions of these platforms when they require more complex functionalities or unique features that go beyond the standard templates and components.
Additionally, as no-code platforms share a common set of templates, websites built on these platforms may lack a distinctive style and personalized touch that a custom-made solution can offer. For businesses looking to differentiate themselves in the market and provide a seamless user experience, a custom approach becomes indispensable.
Consider Perpetio Your Development Partner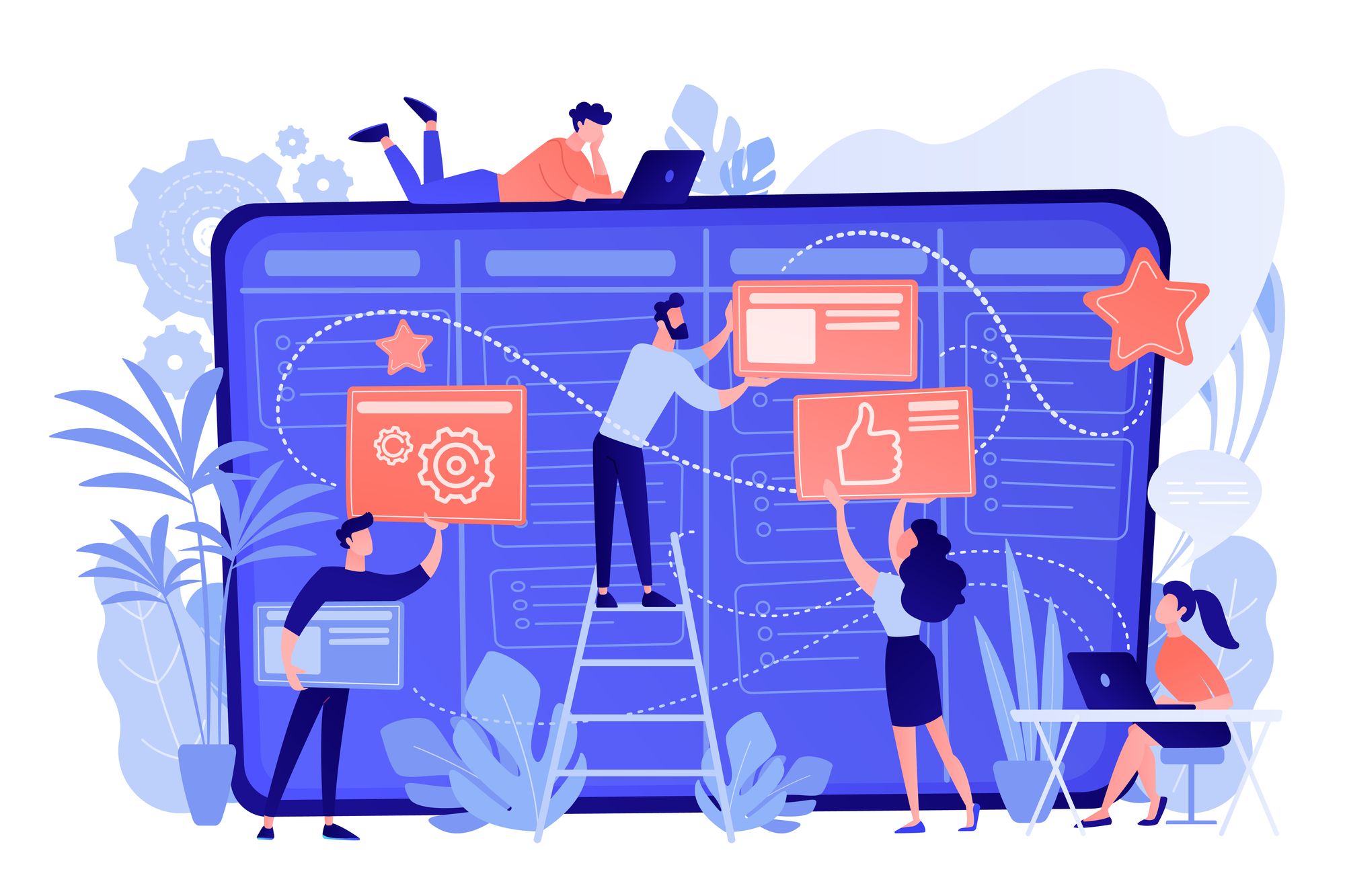 While no-code platforms are a fantastic entry point for those starting their digital journey, businesses seeking unparalleled flexibility, innovation, and a personalized touch can benefit significantly from partnering with a custom development team like Perpetio.
With custom development, the possibilities are endless. We can bring your most ambitious ideas to life, incorporating advanced functionalities, complex workflows, and dynamic databases that truly set your project apart. Whether you need an interactive e-commerce platform, a feature-rich mobile application, or a sophisticated web application, Perpetio has the expertise to deliver top-notch results.
Moreover, our custom development approach allows for scalability and adaptability as your business grows. We understand that technology is constantly evolving, and we ensure that your web or mobile application remains future-proof, supporting your long-term goals.
---
🚀
Get in touch with us to receive free project time and cost estimation
---