iOS 16 Release Date
The new update (iOS 16) was introduced on June 6, 2022, at the annual Apple WWDC (Worldwide Developers Conference) and released on September 12. As it usually is, rumors and predictions about the upcoming update were circulating for weeks before the conference. What's fascinating, most of those predictions were accurate and turned out to be true!
iOS 16 New Features
Let's not beat around the bush and look into the iOS 16 new features.
Lock screen personalization
Let's start with the elephant in the room when it comes to the iOS 16 features list. The one you notice right away after unlocking your iPhone. With iOS 16, users can make their phones unique and highly personalized. How? By customizing fonts to match their favorite background pictures and adding widgets.
Additionally, notifications are placed on the bottom of the screen not to block the now-matching aesthetics of the lock screen. These can be viewed in three modes
Extended view
Stacked view
Hidden view
Live Activities widget
Let's talk about widgets in more detail. One of the biggest iOS 16 benefits is allowing users to choose app widgets to add to their lock screen. For example, you can check a weather report, map, game score, or delivery progress without unlocking your phone. Convenient, isn't it?
Better control over the Focus mode
The next exciting point in new iOS 16 features is all about the lock screen too. On iOS 16, the lock screen can be matched with your Focus mode (first introduced on iOS 15) to ensure no distractions. For example, you can put a neutral background and turn on work-related app widgets, like a calendar, during your 9-5 and get rid of those in the evening when switching to a Personal mode.
iCloud Shared Library
Sending all those photos from a family gathering is a bit time-consuming, isn't it? iOS 16 users will now enjoy sharing their iCloud libraries directly. Those with access to a certain library, can add, edit, and delete photos. A user can share photos right from the camera or automatically when other library members are nearby. Your iPhone will also offer suggestions based on people recognized on the photos or location.
Update to the Messages app
Finally, the dream of many iOS users is coming true: now it is possible to edit, unsend, or unread a message in the Messages app. You can get rid of those annoying typos and get more control over your messages.
What's more, iOS 16 users can share notes, presentations, reminders, and much more via messages. You can even organize a sync-up movie night or watch a new episode of a TV show together via SharePlay while discussing it in Messages.
Passkeys in the Safari app
Apple is actively working on making browsing the Internet safer. This year, the Safari app will be enhanced with Passkeys. Passkeys is a new sign-in method featuring end-to-end encryption. It makes this method way safer than two-step verification and offers better protection against data leaks.
Shared Tab Groups in the Safari app
Passkeys aren't the only useful update to the Safari app. Let's look into another feature for better browsing. Tab Groups (first introduced in iOS 15) now can be shared with other iOS users. For example, you might be choosing a weekend getaway place with your friend circle. Just share all the hotel links in one Tab Group and let your friends add their suggestions.
There is even more good news: you can now send messages and start a FaceTime right from Safari too!
A brand new medications section in the Health app
The Health app is becoming more universal, now featuring a Medications section. Users can add their medications, including dosing and scheduling.  What makes the Health app special is that users can invite their loved ones to securely share their health and medication data so that they can offer assistance.
Goal setting in the Fitness app
The Fitness app is here to motivate you to move more. How? Starting from iOS 16, the app will be setting daily move goals based on your previous activity. Even if you don't own an Apple Watch, your iPhone sensors will still collect the fitness data, such as your step count, and distance covered. Additionally, third-party fitness apps can also share your results.
Based on this information, the Fitness app gives you a daily calorie estimation. Many users who have already decided to install iOS 16 are sharing their impressions about this update: it's quite hard to ignore the incomplete circles marking one's daily progress!
Live Text feature update
Live Text is a unique feature iPhone users were looking forward to since iOS 14 and first enjoyed on iOS 15. It allows copying text directly from a photo. Isn't that magic? Well, there is even more magic to come with iOS 16. Now, it is possible to copy text directly from a video.
Imagine watching a coding tutorial. Instead of looking up the repository or even retyping each line manually, you can copy the needed code right from the video. Time and effort saved. Apart from copying, you can also translate or share text.
One of the new features in iOS 16 for Live Text is a set of quick actions allowing you to call phone numbers, visit websites, translate languages, convert currencies, and more just by clicking on the text on a photo or video.
iOS 16 Updates
Since the day Apple released iOS 16, the operating system is constantly reviewed and updated. Of course, the first beta versions of the operating system might have some bugs or inconsistencies that are being fixed along the way. What's new with iOS 16? Let's make a quick iOS 16 review and look into its evolution.
iOS 16
iOS 16 is the first version of the new operating system. iOS 16 introduces all the exciting features we discussed earlier, such as redesigned lock screen or remade Messages app.
iOS 16.0.1
The first update to 16.0.1 took into account some small bugs occurring in the previous version. Apple highlighted that all iPhone 14 and iPhone 14 Pro users should upgrade to iOS 16.0.1 to avoid issues with iMessage and Facetime activation.
iOS 16.0.2
The next iOS 16 update is iOS 16.0.2. These included:
Possibly blurry photos when shooting with third-party apps on iPhone 14 Pro and iPhone Pro Max
Possibly black display when setting up the device
Copying and pasting between the apps can cause permission prompt errors
Apple got rid of these issues from the previous version, making iOS 16 more enjoyable and secure.
iOS 16.0.3
The next iOS version was iOS 16.0.3. There were a few problems users were reporting that needed immediate attention, including
Delayed or not delivered calls and app notifications on iPhone 14 and iPhone 14 Pro Max
Possibly slow launch of the camera and issues when switching between camera modes on iPhone 14 Pro and iPhone 14 Pro Max
iOS 16.1
iOS 16.1 is the first major update of iOS 16. The operating system is making its way toward a stable release. iOS 16.1 is still a beta version and the users are considered public beta testers.
Among the updates:
Battery percentage indicator won't keep you guessing and trying to calculate how much battery you have left
Live Activities for the lock screen, which we discussed in the feature section, are finally available for users
Of course, as with any other iOS update, some minor bugs were also addressed.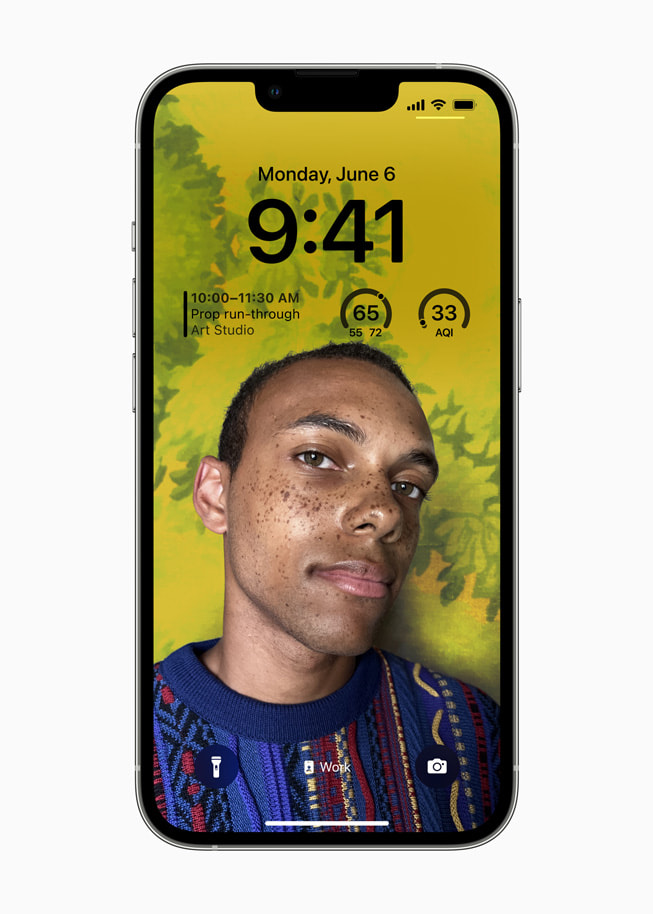 How Can We Help?
We at Perpetio specialize in mobile app development, including iOS app development. While working on the applications for our clients, we bear in mind that iOS app UI/UX design should be on-pair with the operating system, so that it is intuitively understandable for Apple users and doesn't cause disruption between the system and in-app navigation logic.
The app development process for iOS 16 should be different from the previous versions if you want to use all the new iOS features to the maximum and not disappoint your users. For example, an on-demand service app needs to include a widget for Live Activities.
Navigating all the operating system changes and requirements can be challenging for business owners; it is totally normal, and you don't need to know in detail what does iOS 16 do. That's why the Perpetio team provides ongoing business and tech consulting for our clients to help them make more informed choices and build top-notch, modern solutions.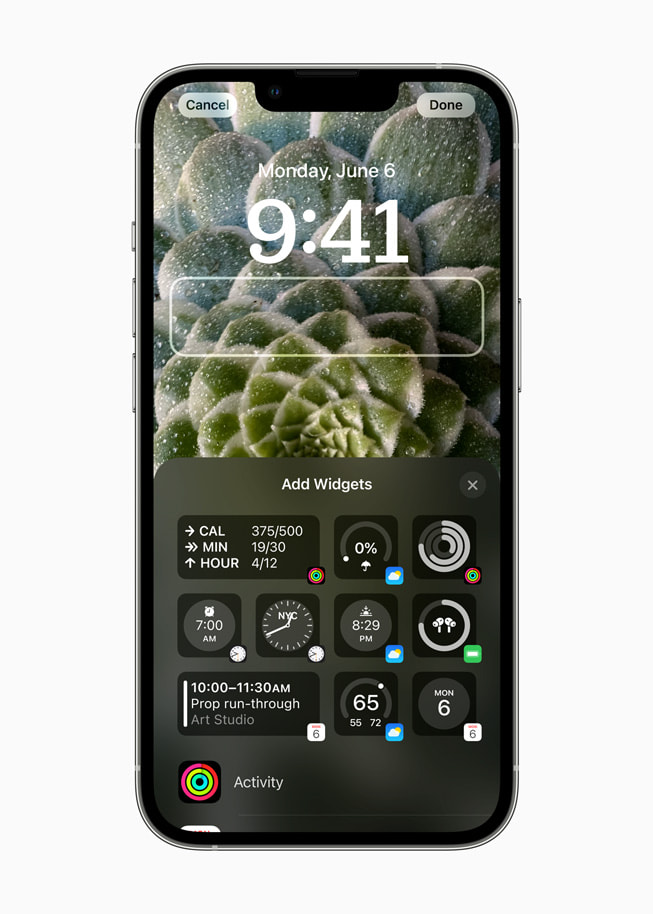 Conclusion
So what is iOS 16? It's the newest version of Apple's operating system for mobile devices, first released on September 12, 2022. Since then, the new iOS 16 is constantly being upgraded to fix any bugs and improve the user experience.
Among the top iOS 16 update features capturing our attention are a personalized lock screen, a Live Activities widget, Shared Tab Groups in Safari, and Shared Photo Library. As usual, Apple did a great job of bringing more convenience and reimagining the way we interact with our mobile devices.
📲
Ready to make your brand new app iOS 16-friendly? Let us help you. Perpetio is open to new mobile app development projects.
FAQ
What are the top iOS 16 features?
Among the top features of iOS 16 are a personalized lock screen, a Live Activities widget, Shared Tab Groups in Safari, and Shared Photo Library.
What are the benefits of the iOS 16 update?
A short review is that iOS 16 brings more personalization to the lock screen and more collaboration opportunities across several apps.
When was iOS 16 released?
Just like iOS 14 and iOS 15, iOS 16 was announced at the annual Apple WWDC (Worldwide Developers Conference) and later released on September 12.