Let's be honest, not many apps are created just for the sake of it. You as an app owner are investing a certain amount of money and would definitely be happy to make money from an app you just rolled out.
That's why app monetization strategies is one of the hottest topics for any business owner. Which way should you go: make a paid app and not bother or try to make money from a free app? Let's discuss how do apps make money and which strategy will work for your product.
App Monetization Models
Making a paid application is the simplest yet the most effective way of how can an app make money. Correct? Actually, totally wrong! If you open Google Play or Appstore, you will be surprised to find out that around 95% of all applications out there are indeed free! How come? Let us explain and review all the ways apps make money.
Paid apps
A paid app is the most straightforward way how to monetize apps: the income is guaranteed based on app downloads and you don't have to think of elaborate ways to sneak a monetization source into the app. So why do so many entrepreneurs opt for free applications instead?
The answer hides in the user behavior. The application has to offer something quite worthy and irreplaceable to motivate people to purchase it even for a low price, like a few dollars. By the way, usually, the cost of paid apps varies between $0.99-$9.99.
"Why would one spend money on an app if there is a free alternative?" is the question you should have in mind when going for a paid application. To prove its worth to the audience, it's best if you offer a free trial for a few days or a month to get the users hooked up and let them understand your advantages.
Subscription model
The subscription model assumes regular payments for an app or its premium version (more on premium in the next section). These payments can be
Weekly
Biweekly
Monthly
Quarterly
Annual
Most commonly, apps in the domains of entertainment, media, content streaming, fitness & wellness rely on the subscription model.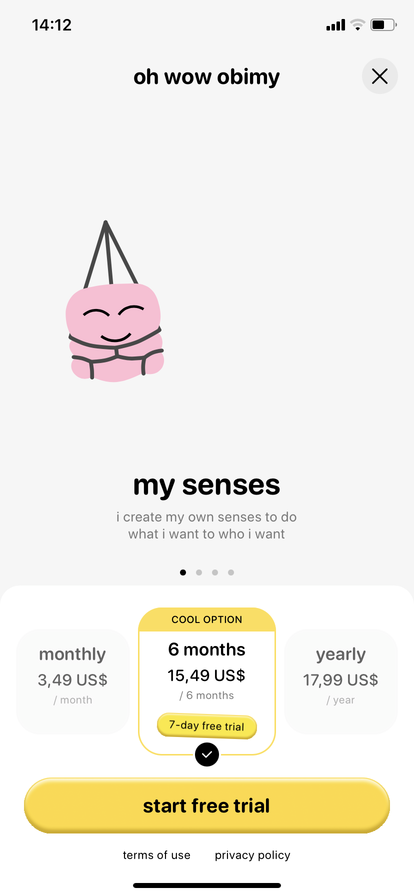 Freemium and in-app purchases
A more common way to introduce a paid app is to make it a paid one only partially. Freemium is a perfect strategy to appeal both to those who are willing to pay for your app and who can't do it due to various reasons.
While every user can access the basic functionality for free, those willing to utilize the premium functionality would need to pay for it, either as a one-time payment or in the form of a subscription.
Similarly to freemium, in-app purchases is a subtle yet effective way of making money on free apps. Instead of offering a subscription-like model, users pay separately for each particular functionality.
A premium mode can be either a set of additional features or the removal of the ads. In such a way, you would combine in-app ads with a freemium model. Basic ways to integrate a freemium model include
Subscribing to the premium version to remove the ads
Subscribing to the premium version to get additional features or content
One-time payment (in-app purchases) to remove the ads
One-time payment (in-app purchases) to get additional features or content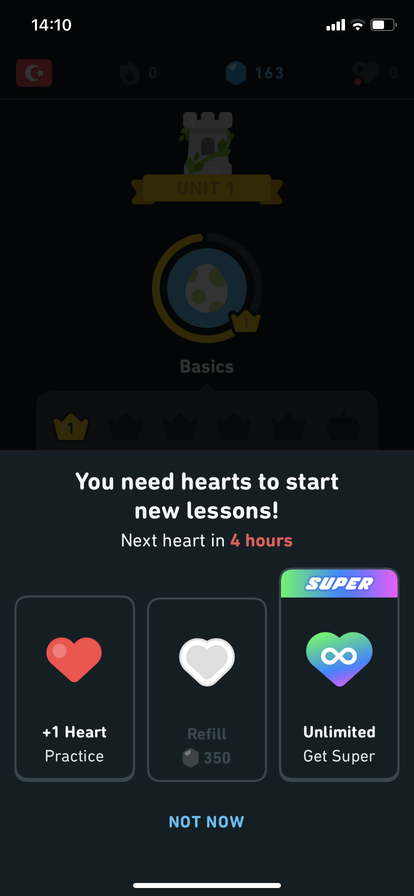 To tell you a secret, this is our favorite approach. Why? While your user acquisition is low (the app is free to use), you are still making money, sometimes even from two sources (in-app ads and user payments). Boom!
---
Read more about the difference between free and paid apps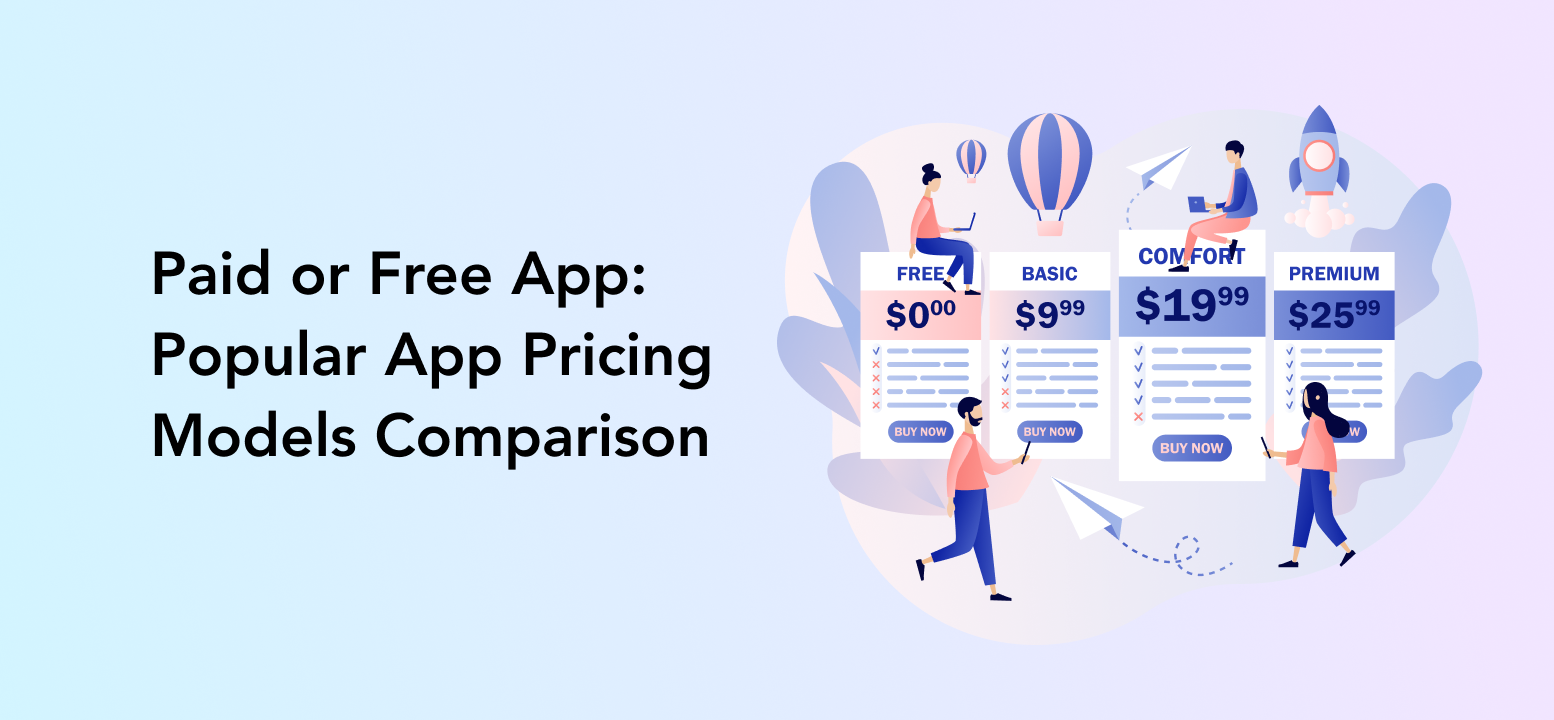 ---
In-app ads
That's it for the paid or partially paid apps. Now, we can discuss how to make money on free apps. Wait, can you make money from a free app? Of course, you can! In-app ads are the most popular and effective way to monetize free apps. There are several methods to present in-app advertisements, such as
Banners
Videos (users can get rewards for watching a video, for example, in gaming apps, or simply have to watch it for a certain time before closing)
Native ads ( ads seamlessly integrated into the user flow, like ads on the Instagram stories)
How do you make money from a free app via in-app ads? When it comes to payment options for the ads, potential clients can pay you in the following models:
CPA (Cost per action, for example, per game interaction)
CPC (Cost per click when you are paid for each click on the ad)
CPV (Cost per view)
CPI (Cost per interaction)
The choice of the in-app ad model depends on your app type, audience, and advertised product. It's best if you choose ads that suit your application's industry and match the interests of the audience — fewer chances for user frustration.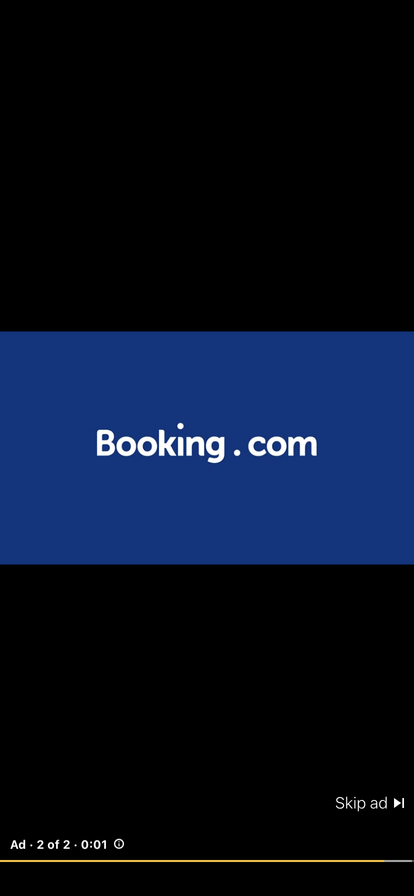 Affiliate marketing
Similarly to in-app ads, you can collaborate with certain brands that match the app's domain. It is one of the less common ways of how do free apps make money as it suits only certain types of applications, such as marketplaces. The basic principle is that when a user makes a purchase from a particular seller, you get a percentage of it.
Transaction fees
If your app is a marketplace or offers booking services, we have a perfect monetization model for you: taking a small percentage of a transaction fee from each purchase via your app. Let's say you let your users order take-away food in the app. You might receive a commission from each order to make money from it. That's one more way of how to make money on a free app.
How to Choose the Best One for My Application?
Now that you know all about paid applications as well as how do free apps make money, let's move to the elephant in the room — how do you know which monetization model to choose for your app? There are four tips to keep in mind:
There are dozens of types of mobile apps and each one requires a different monetization strategy. We have mentioned that transaction fees work well for marketplaces and on-demand service apps while the subscription model goes well with streaming and media platforms.
Take a careful look at your audience and try to understand whether they will be willing to pay for a subscription or rather see some ads. Of course, going for freemium sounds like a win-win but consider if there will be enough people to actually purchase the premium version.
Your app idea is unique, that's for a fact. At the same time, the reality of the mobile app industry is that there are apps similar to yours out there. In other words, you have competitors and you better know a lot about them. They have a similar domain and audience, so what kind of monetization model do they use? Should you do the same or it doesn't seem profitable?
Think about your business goals
Last but not least don't forget why you are here. Not here as reading this article but why you are in fact making a mobile app. Depending on your goals and intentions, the revenue plan can be different. While some apps are functioning as support for the main product and don't necessarily need to make money, others are expected to be the source of income.
After analyzing these four aspects, you are likely to gravitate towards one or two monetization models. If not, no worries — you probably aren't a mobile app monetization expert yourself and aren't surrounded by app developers who can tell you what's the right thing to do. In this case, a reliable mobile app development partner is there for you.
How can Perpetio Help?
Our philosophy at Perpetio isn't just making a design, writing a code, and letting our clients free to go. We always go the extra mile and provide business consulting, including monetization strategies. We support the holistic approach to app development and want to provide full-cycle mobile app development, not just lines of code.
For example, one of our recent projects is the Shrink app. It is a solution created to be a meeting point between customers and brands and encourage responsible consumption. To motivate users to support local and eco-friendly producers, the app offers discounts, cashback, and rewards. Users can also collect points for making purchases and sharing posts on social media; these points turn into discounts too.
Shrink is an example of an affiliate marketing monetization strategy. The app is collaborating with brands to offer users unique propositions and, at the same time, earn some profit through the partnership.
📩
Got inspired by this success story? Let us help you achieve the same — we are
open
to new mobile development projects.
Conclusion
Creating a successful mobile application doesn't come down to designing, coding, and testing. It also must involve business thinking and strategic planning, including monetization. That's why it's important to dedicate time to researching and prioritizing your monetization opportunities before the product launch, not after.
Based on our experience with app monetization, the freemium model and in-app ads work well for many app types. At the same time, certain applications might benefit more from the commissions or a subscription strategy.
FAQ

How can free apps make some money?
A free app can make money via in-app ads, a freemium model, in-app purchases, affiliate marketing, or transaction fees.
What type of apps makes the most money?
Each monetization strategy can bring decent profit if chosen correctly and matches the app type. For example, booking apps can make money via transaction fees.
What are the most popular ways to monetize an app?
Among the most commonly used monetization strategies are paid apps, in-app ads, freemium, in-app purchases, a subscription model, affiliate marketing, and transaction fees.