Building a mobile app is one thing but monetizing it is a whole different story. If you intend for your application to bring some profit and work for your business, it's high time to think about your app pricing strategy. Let's discuss which types of app pricing models exist and how to price your app so it brings profit to you and joy to your users.
What is a pricing model?
Before we get to comparing different pricing models for an app, let's start with the very definition. Simply put, a pricing model is a way your app makes money (or doesn't — more about it later on). More broadly, a pricing model is how your app operates and which function it performs. You might define profit as the main purpose of your mobile solution or create it only to attract new clients.
Paid apps vs free apps: what is the difference
There are two main app pricing strategies: paid apps and free apps. Each of them contains a set of several pricing models which we will discuss in a while. As for now, why are some entrepreneurs opting for a free or paid application?
Creating a free-to-use app can mean two things:
Making income from the app isn't the priority for the business owner. The app can be used to promote a company, support an existing product, increase user engagement, provide a service to the customers, be a social project, and so on.
The app will be making money in another way. While users are not paying for the app directly, the solution is profitable in some other way, like in-app ads. We will list the monetization strategies for free apps later on.
It is simpler with paid apps — a person makes a payment and then enjoys the product with no limitations. There are several ways to organize the fee system. Let's look into them.
4 pricing models for paid apps
Opting for a paid app seems like an intuitive choice: no headache with monetization; users will understand the value of your product and happily pay for it. But the reality is a bit different. Looking at the app pricing statistics, we will find out that 96.7% of apps on Google Play and 93.9% on the Apple App Store are free.
Still, if you put some effort into creating a truly excellent solution and communicating its value to the users, a paid app can be a way to go. There are several paid mobile application pricing models.
One-time payment
The easiest way to earn with a paid app is to request a one-time charge when the user is downloading the product for the first time. The buyer gets a full range of the app's features to use forever. It might be a win-win strategy as you get the needed income and the users don't have to bother with recurrent payments or in-app purchases.
Usually, the price range of paid apps varies between $0.99-$9.99. Examples of such apps are Facetune Basic for photo editing and Forest for personal productivity.
The biggest challenge of paid apps is demonstrating to the audience that your solution is worth spending money on. Remember that potential users must be motivated to spend even one dollar. One effective way to do that is by offering a free trial, lasting from a few days to a month. It's a chance to enjoy the app's perks and understand if a person is willing to keep using it.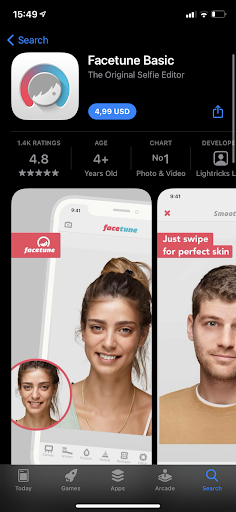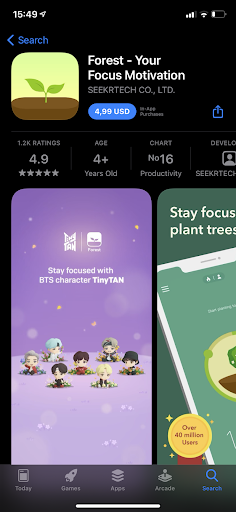 Subscription model
Subscription is a highly popular model for paid apps. Such services as Spotify or Headspace ask the user for a regular amount to access the app's functionality. These payments might be monthly or annual, and the amount is automatically deducted from the user's credit card.  Often enough, a subscription model is combined with freemium, meaning that users can access limited features for free; for the more broad functionality or ad-free experience, one has to subscribe.
Paymium
Paymium is one of the newest application pricing models. It is not so commonly used now, and there is a reason for that. In paymium, a user has to obtain a paid app for a certain amount and might need to make some in-app purchases as well. For many users, such a model seems too expensive and inconvenient. At the same time, it might work well if the app is not too costly and the feature set is enough to enjoy the experience without extra purchases. For example, a photo editing app ProCam can be bought for $9.99, while some extra features, like 4K Ultra HD video, have an additional cost.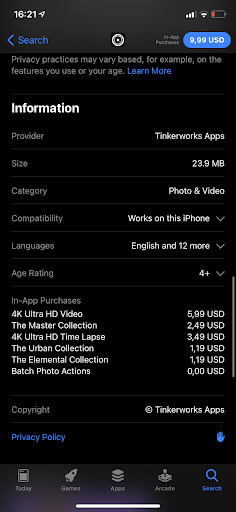 3 pricing models for free apps
Now, time to discuss a way more popular pricing model for the mobile app business — free apps. Why do so many developers prefer this model and how to make a profit even when the application is free to use?
Completely free
You might just make a free app and not bother with monetization ways at all. The biggest perk of such an approach is the exposure you can potentially get — downloading your app doesn't cost anything, so more people might want to use it. All of our favorite apps like Pinterest or Uber are free.
The most significant disadvantage is rather obvious — you won't be getting any revenue from the app. But you don't have to if it's not why you are creating this application in the first place. Reasons to make a free app include:
A service app for the existing clients
An extra product to support your business
Apps created solely for marketing and brand awareness purposes
You are making a profit via transaction fees and commissions
MVP projects when monetization is not a priority yet
Social, non-profit, or pet projects
If you are planning to launch an app that is both free for users and brings you some profit, consider the following mobile app pricing models.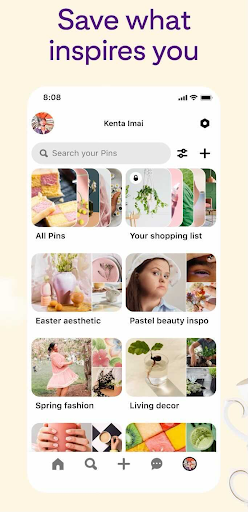 In-app ads and affiliate marketing
A very popular way to get some money from your free product is in-app ads. Around 38% of all apps include ads. These can be
Banners
Videos
Gaming or app experiences
Product links and affiliate marketing
A pop-up ad here and there in your app is a good idea as long as these are not too intrusive, don't interrupt the experience, and match the app's theme. In this case, there is a higher chance that the user won't get frustrated and delete the application. As an option, you can offer your users a gift or reward for watching an ad, as the Two Dots app does.
Typically, you would get paid for each ad view or click. One more way to profit is affiliate marketing: you can find products or services that might interest your users and get a commission for each purchase.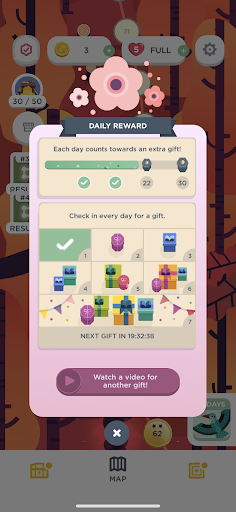 Freemium and in-app purchases
Finally, let's discuss one of the best app pricing models (according to our experience, of course) — freemium. While you offer free app pricing and allow anyone to enjoy the product, those willing to get some extra convenience can spend on the app. The mechanisms behind freemium can be
Subscribing to the premium version to remove the ads
Subscribing to the premium version to get extra features or content
One-time payment ( in-app purchases) to remove the ads forever
One-time payment to access extra features or content
Freemium is a sure way to achieve good ROI — you will be getting a wide market exposure because your application is free; at the same time, users will be eager to get the premium version to receive an even better experience. Such apps as Duolingo or MyFitnessPal offer a freemium model.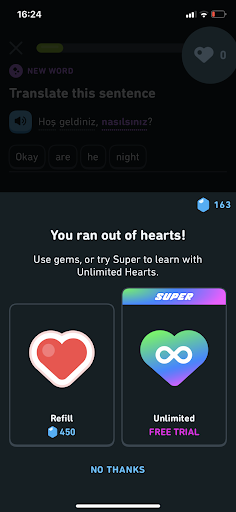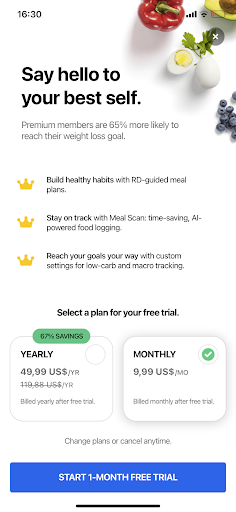 How to choose the right pricing model?
These are the top app pricing models to choose between when making an app. Looking at statistics, it's clear that most applications out there are free, and it's understandable why — it is way harder to attract users for a paid digital product. What's more, by choosing in-app ads or freemium pricing models for your mobile app, monetizing a free product is not a problem.
When selecting between app pricing strategy models, you need to consider several parameters, such as
Is your application a support product for your main business or a stand-alone mobile app project?
Are you looking to make an MVP and test out your idea or planning to create a full-fledged app right from the start?
How many platforms are you targeting for the release and what is the app development cost
What is your target audience and how much they are willing to spend
Which advantages can you offer in a premium version or for the extra payment
Of course, the main question when analyzing the pricing strategies for your mobile app is "I am planning to make money directly in my app?" You don't have to figure out all of these yourself if you find reliable app developers and business strategists to help you out.
Consider Perpetio your trusted partner
Perpetio works exclusively with mobile app development, and let us tell you that we created and launched dozens of applications for our clients. Yes, that's right:  we don't only design and code for startups. Our business development team knows a thing or two about the app industry and provides consulting throughout the development process, including app pricing models for your startup. We don't leave our clients hanging and make sure that their products are launched correctly.
For example, one of our cases is the Burn fitness app. The client contacted us for full-cycle app development services. While considering the monetization strategy for this application, we decided to introduce a subscription model with some in-app purchases.
---
Perpetio is open to new mobile app development projects. Let's work together!
---
We were creating the Burn app for a popular fitness influencer Rebecca Louise, so the audience outreach and brand recognition were out of our to-do list. As a result, Perpetio's business team knew that the audience was well-aware of the product's value and would be willing to become a member of a community. Of course, we also offered a free 7-day trial.
As for the in-app purchases, those were in no way compulsory. In fact, this monetization model was a part of our gamification strategy. Users could obtain digital items in the in-app store.
Remember, whether you are planning to make millions with your mobile app right away or just want to see how it goes, it's essential to decide on the business strategy before you launch the application so that you can think out and optimize the budget as well as draft the scaling-up model.
FAQ
What are the top models of pricing an app?
When it comes to popular pricing models for apps, these include completely free apps, freemium, paymium, a subscription model, and revenue via in-app ads.
What is the best pricing strategy for my mobile app?
The pricing strategy for your mobile app depends on your business model, the app type, your target audience, financial priorities, and other parameters.
How can I decide on a pricing model for my application?
It's best to team up with a mobile design and development company or an independent expert who can analyze your situation and advise on a model that will work best for you. You can get a consultation from our business development team while working on the app or as a stand-alone service.