Running has always been one of the easiest ways to stay fit. That's why, to no surprise, it has become a daily part of life for many of us. Within a matter of minutes, anyone can have their shoes laced up and be heading out for a jog. Whether it's an evening stroll to de-stress from the day or endurance training for a marathon, having a handy running app to keep track of your results is both helpful and convenient.

But what makes a good running app? And how can you choose the one that has everything you're wanting? As a mobile development company, we never miss a chance to review popular or new apps, especially fitness ones since we have tremendous experience with these solutions.

So, here we go! Let's see which features make some of the best running apps stand out and why so many people are using them.

The best running app for iPhone and Android: adidas Running
We discussed activity-tracking apps like Nike Run Club and Strava in our previous article about the best iOS applications. Our question to you was: is there one, best fitness app? The answer? Sure there is! But it is not the same for everyone.
Each person has their favorite app. We all look for different features, and our tastes in design can be pretty diverse. So rather than repeating our question, we will go ahead and tell you – it is the same for running apps. Still, there are some excellent solutions that will likely satisfy the needs of most users. One of them is Adidas Running or, as it was known previously, Runtastic.
Adidas Running is one of the most popular running apps out there and the reason is pretty obvious. Be it a beginner or an experienced athlete, this solution has all the features a runner would need. Users can track their basic running data, such as distance, time, speed, elevation, and so on, with ease. . And if you vouch for the premium version, it includes ready-made plans to help you reach personal goals like losing weight.
Adidas is, first and foremost, a sportswear and shoe brand. With this in mind, the company included a unique feature in the app: the ability to track how many "run" kilometers your shoes have on them so you know when to buy a new pair. And if your shoes aren't Adidas, no problem. They provide a list of various brands from which you can choose.
Why do users love Adidas Running?
The app can be synced easily with Apple Watch and other wearables.
You can add a custom cheering feature, set goals, join communities, and take part in different challenges – a.k.a, lots of resources to keep your motivation up!
There are audio cues to monitor your performance and encourage you without having to look at the screen.
Price: Free or $10 per month for the premium version.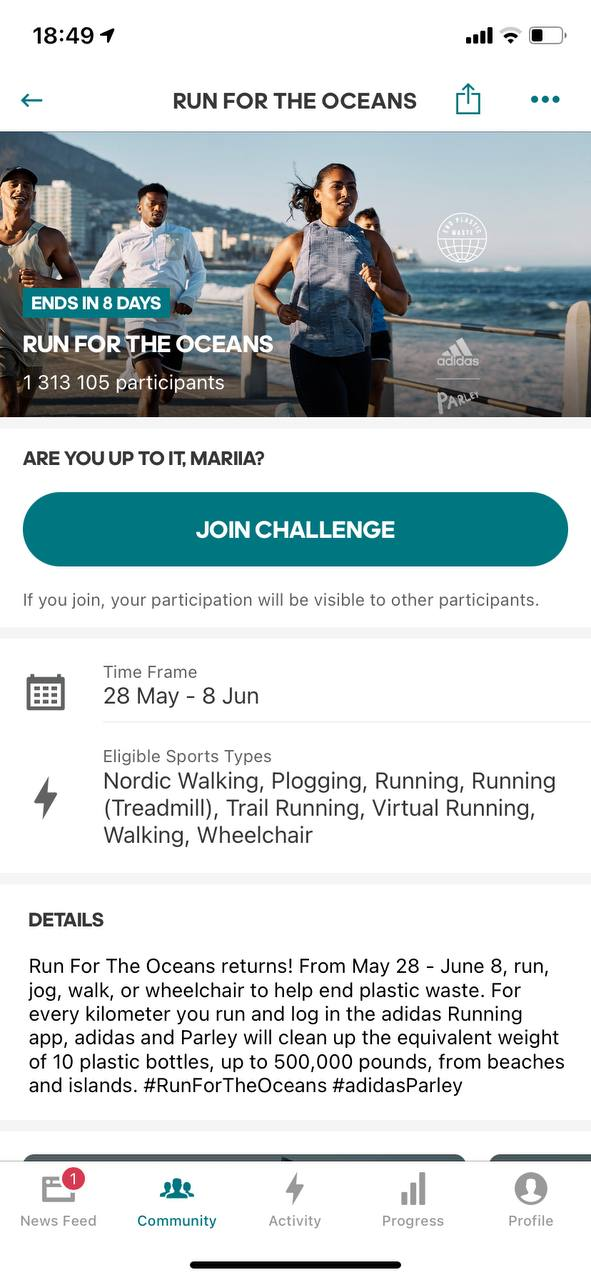 The best running apps for beginners
With warm weather on its way, we are bound to see more running enthusiasts outside and, perhaps, feel inspired to go for a run as well. But where should we start? Do we just take off and run as far as we can, or pace ourselves? Luckily, many apps today are created to help beginners transition into running while learning all the right techniques. Let's review a few top running apps for newbies.
It would be insufficient to call C25K 5K Trainer a simple activity-tracking solution. This application not only analyzes how many kilometers you run each day, as most similar apps, but is specifically designed to help you prepare for your first 5K run. The program runs (excuse our pun) for nine weeks and will transform a complete beginner into an in-shape athlete ready to run a 5-kilometer race. Impressive, right?
So how does it work? You are offered three workouts per week and you pick the days you want to train. At first, there is a mix of running and walking, so you can get used to the physical activity and not push yourself too much from the start. Then, over time, you will learn to increase your run time more and more until you're race-day ready.
Why do users love C25K 5K Trainer?
There are programs both for treadmills and running outside.
The training program is specifically designed to help users transition into stress-free running instead of pressuring their bodies too soon.
C25K 5K Trainer is compatible with other apps, such as Spotify or Apple Health, so you can listen to music or track your calories with ease.
Price: Several free versions are available or you can upgrade for $5 per month/$50 annually.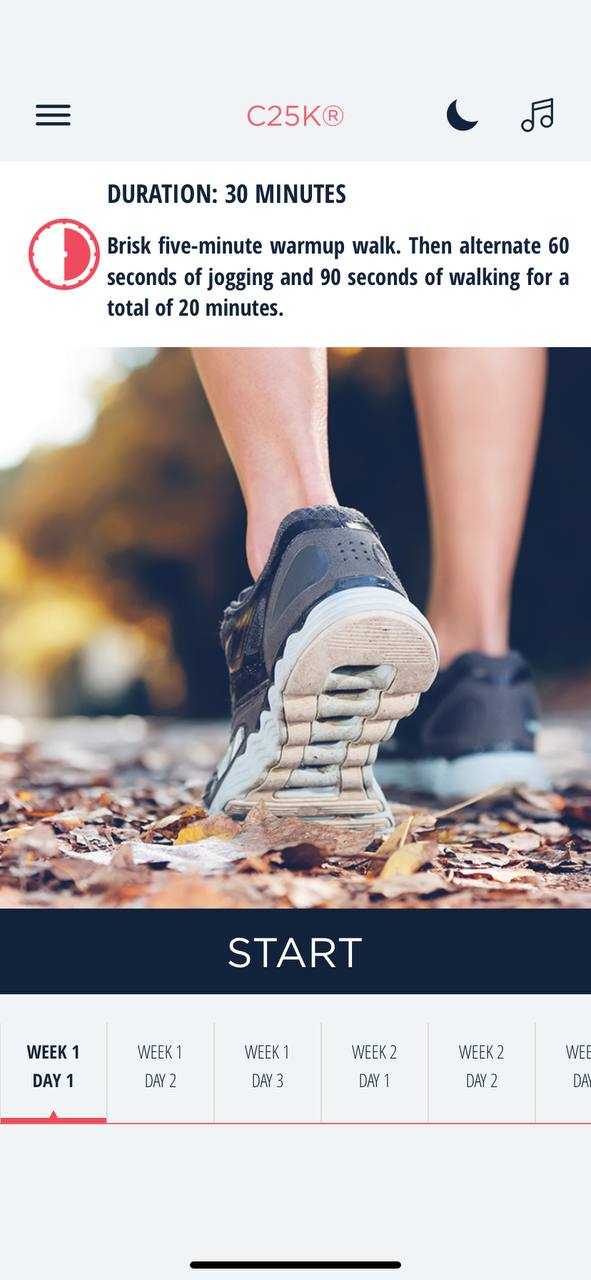 Runkeeper is among the best running apps for beginners and for pro runners. This solution is often praised as the top running app out there. Why is that? Simply because of its simplicity. The app shows all the run data you need without adding anything unnecessary or distracting.
Runkeeper has been around for years – since 2008 to be exact. With such extensive experience on the market, we believe they now know exactly how an excellent running app should look.
Once downloading the app, users will choose the training goal they want before moving forward. This could be reaching a specific running speed or finishing a race. There are also four training plans available, one of which is "Learn to run." However, for those more advanced, there is a signup option for a 5K or even marathon preparation.
Why do users love Runkeeper?
You can start tracking your run by pressing one, simple button on the home screen – super convenient!
All the data is organized into charts, so it is easy to compare your runs and see your progress.
The app can be synced with smartwatches, so you don't have to take your phone along with you.
Price: Free or $10 per month/$40 annually for the "Elite" version.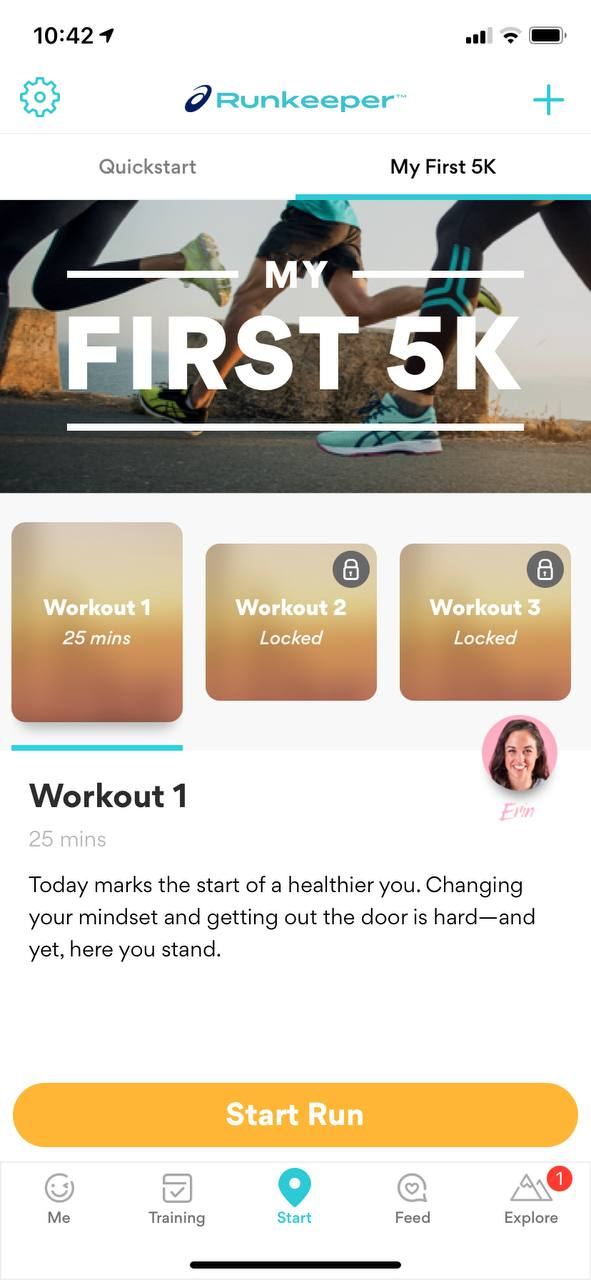 The best running app for Apple Watch: WorkOutDoors
It is not very comfortable to carry your phone along for a run and, unfortunately, not all running apps offer good wearables integration. This is why Apple Watch has become a running partner for many of us.  But, while other apps are still in the process of trying to figure it out, there is one solution that makes running with your Apple Watch even more convenient: WorkOutDoors.
WorkOutDoors is among the few applications that display their map on the Apple Watch's display, making it the go-to app for many athletes. Apart from this feature, it is highly customizable so you can choose what you would like to see on the screen. Would you rather keep the map up or, perhaps, be able to view your distance and how many calories you have burned? Easy! Simply customize it to your liking.
Why do users love WorkOutDoors?
The app helps you navigate your run by showing the direction you're headed, as well as marks any elevations with specific color codes.
You can store maps offline and analyze your run a bit later once you're back to your phone.
There are around 300 real-time metrics offered so you can get the best understanding possible of your performance.
Price: $6 per month.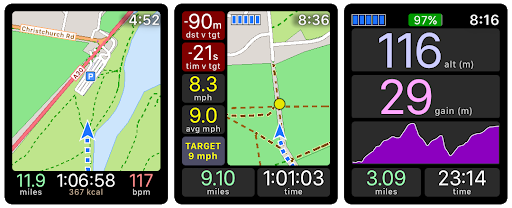 The best app for route-tracking: Map My Run
Route and activity-tracking solutions make up the basic type of running apps. These are most popular because we all want and need to know how fast we ran today or whether today's goal of a 3 km run was achieved.
Map My Run adds a spin to tracking your steps by allowing you to create new running routes in your area. And not only that – you can also choose between various training plans and workouts like running to lose weight. There is a social media element to the app, as well, so you can follow other athletes and exchange inspiration via posts.
For a fun twist, this application utilizes gamification to make your running experience a bit more thrilling. There are even leaderboards and challenges you can use to dare your friends. Gamification is always a good idea for fitness apps as they keep users entertained and motivated.
Why do users love Map My Run?
After each run, you get all the stats in an audio format, so there is no need to take out your phone to see your results.
Map My Run can be synced with numerous other apps and wearables.
You can add the details of your running shoes to the app to receive a notification when it's time to update them.
Price: Free or $6 monthly/ $30 annually for the Premium version.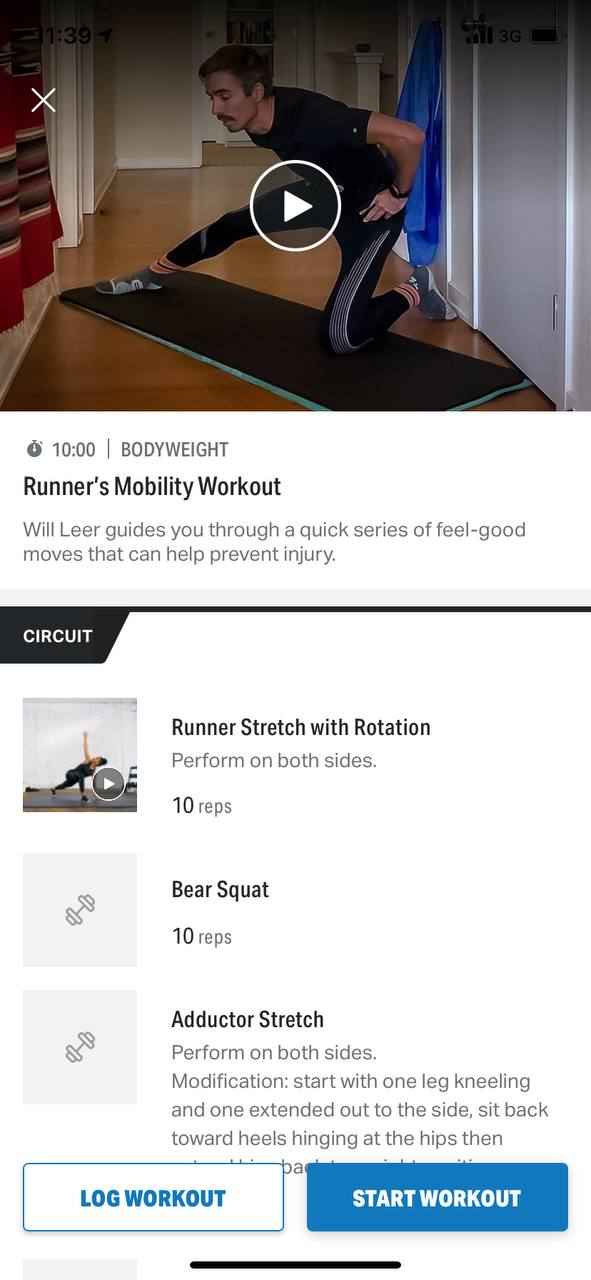 Unusual running apps
For a more unusual solution, you can opt for an app like Charity Miles. As the name hints, this application is all about bringing good to the world through running. That's right! By going for a run, you can donate money simultaneously for a cause of your choice.
How does it work? And how can a free app make a donation for each mile you run, walk, or cycle? Like this: one mile converts into 25 cents donated by the app's corporate sponsors on your behalf. Information about each run's sponsor can be found directly beneath your performance data.
Why do users love Charity Miles?
Even though this app is not an activity tracking solution, it still displays your run stats.
Running for a cause is a great motivation, offering you a bigger picture to jogging than just getting fit.
Fundraising is a common aspect of 5K runs or marathons. However, for those who simply want to run a kilometer or two, Charity Miles makes running for a good cause accessible to all.
Price: Free!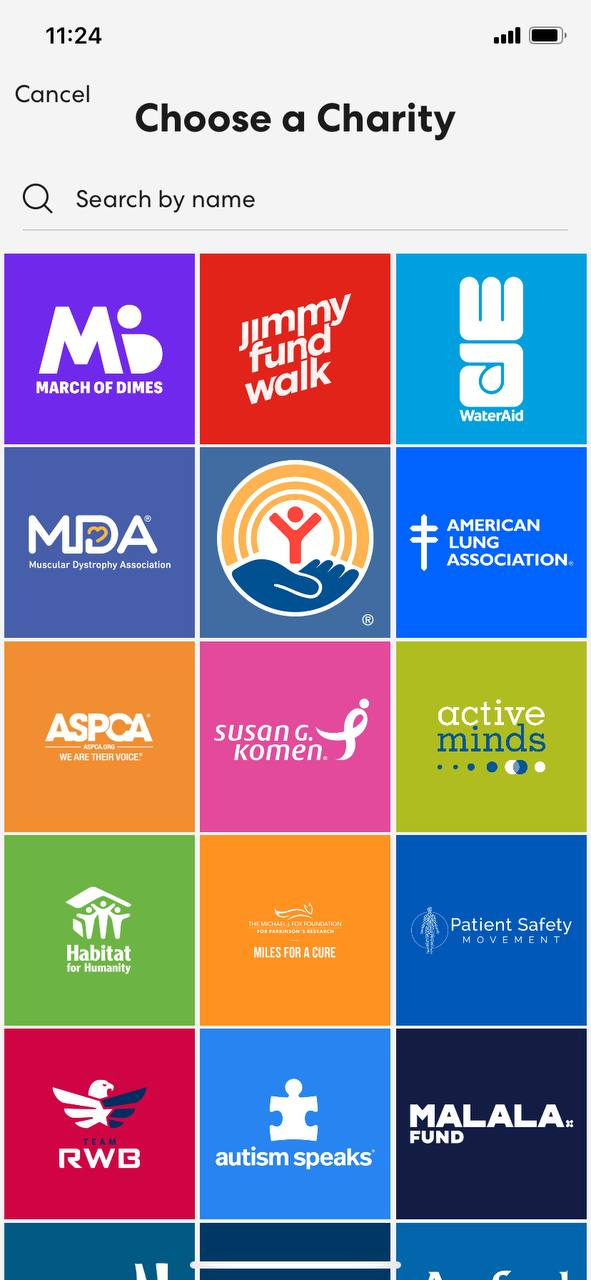 WeavRun is an app that creates adaptive music for running by modifying songs to match your running tempo. Whether you are going for a slow jog to wind down or attempting to break a personal speed record, the app ensures every step you take lands on a beat. The speed options vary from 100 BPM to 240 BPM, so it suits any runner no matter their pace.
The app features guided distance-based training, as well, with both adaptive music and voiceover tips to assist with your speed and technique. Add the built-in performance tracking, and there is nothing more to ask from a running app!
Why do users love WeavRun?
The app offers ready-made distance training, such as 400 meters or 1 kilometer.
It's extensive music library is updated every week and features songs by many popular artists from various genres.
You can ask the app to adapt the songs' tempo to your current speed or enter your step-per-min cadence goal to follow the beat.
Price: Free or $9 monthly/$40 annually for a subscription.
What makes a good running app?
As a mobile app development company, Perpetio is constantly looking for the best features in each app to see why users enjoy a certain product. Did you notice the apps we discussed today have unique features that can't be found in other solutions?
That's the point. When it comes to apps a user prefers over another, there is always something that differentiates it from the rest. While one person might be new to running and needs a minimalistic app design, others may be preparing for an important race and want more details or feedback.
After designing and developing several fitness applications (we discussed how much it costs here), we understand that with so many running apps on the market, it is paramount for any application to stand out. Be it an unusual design or innovative features, a good running app should not only catch a user's attention but keep them coming back.