Are you looking for the best fitness apps for iPhone to stay on track with your exercise and eating routines? We've all been there and it is harder than it seems. While most people just check the App Store to see which score highest, the number of reviews doesn't always correlate to how good the app really is. And, chances are, you will delete it in a day.
To be sure we cover all the great fitness apps out there, and not just the top-rated fitness apps for iPhone, we will share the most convenient, fun, and useful ones – even if they are not as popular yet. And, it gets better. We will also include some of the best free fitness apps for iPhone so you take care of your health with no additional expenses.
So let's dive right in! Here are our favorite apps for all your fitness needs.
Nike is investing tons of time and resources into their apps. Both Nike Training Club and Run Club (which we will discuss soon) are top-notch solutions offering a wide variety of free features. No wonder so many fitness fans prefer their apps, and we are among them.
Nike Training Club offers workouts for all preferences. From dynamic restorative yoga to upper body express, there is a session for everyone. You can choose a lesson based on your workout focus, muscle group, or the equipment you have available.
Each section (Beginner, Intermediate, and Advanced) contains three workout levels with durations varying from 6 to 50 minutes. Altogether, you can choose between more than 300 free workouts.
To go a bit further, Nike adds a minimalistic and incredibly stylish interface, detailed videos you can download, and additional nutrition tips, offering you a fitness app you will want to use again and again.
Why will you love it?
The workouts are tailored to your level.
The app selects exercises based on your feedback and activity from previous sessions.
You can select separate workouts or follow a preset plan to reach your goals.
Price: FREE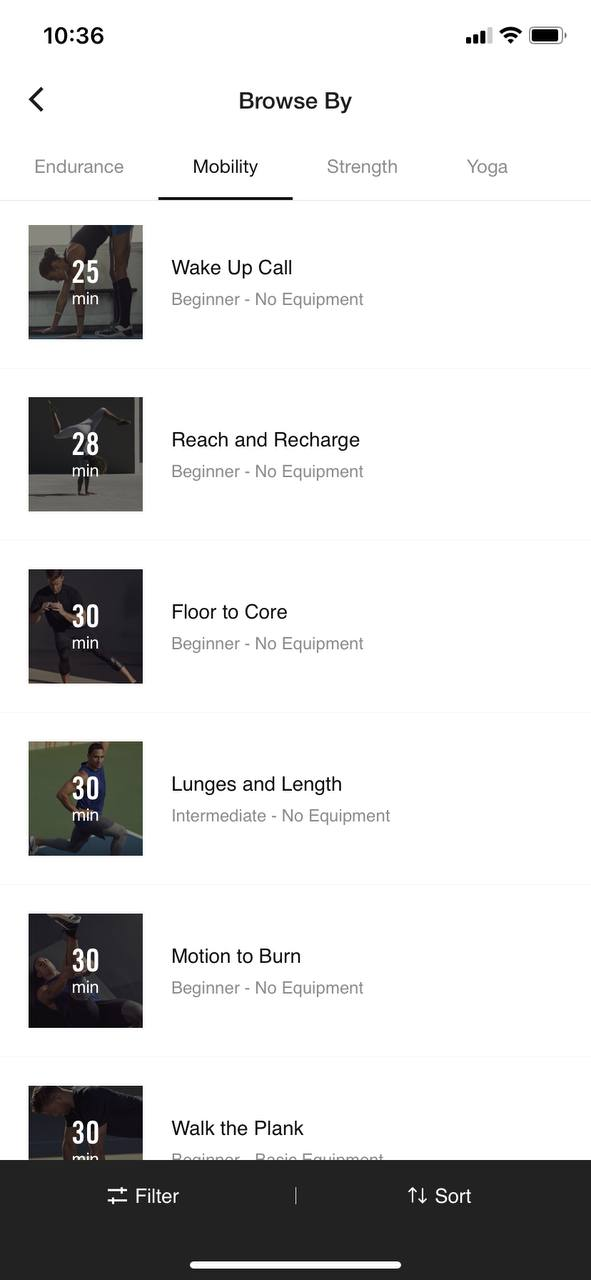 Best for bodybuilding: Jefit
If your fitness focus is to build muscle strength, Jefit is the app for you. While it can be useful for various training routines, such as weight loss workouts, the bodybuilding function is why most people love this app. Jefit is mainly designed for avid gym-goers, so many routines presented in the app involve fitness equipment and are all about weight-lifting.
Jefit offers you a set of exercises based on your fitness goals. However, you can also build your own workout routine by browsing the exercises in the app and adding them to your custom practice.
A huge advantage of this app is the community around it. With millions of active users on Jefit, you won't feel alone in your fitness journey. Even more, you can communicate with other enthusiasts and follow their results to keep you motivated as you go.
Why will you love it?
You can easily log your workouts and review statistics to see if you are on track.
There are ready-made workouts, but you can always add other exercises as you wish.
Most exercises are targeted at specific body parts, so it is easy to build your perfect routine.
Price: FREE for a basic membership; $7 per month or $40 per year for the Elite membership.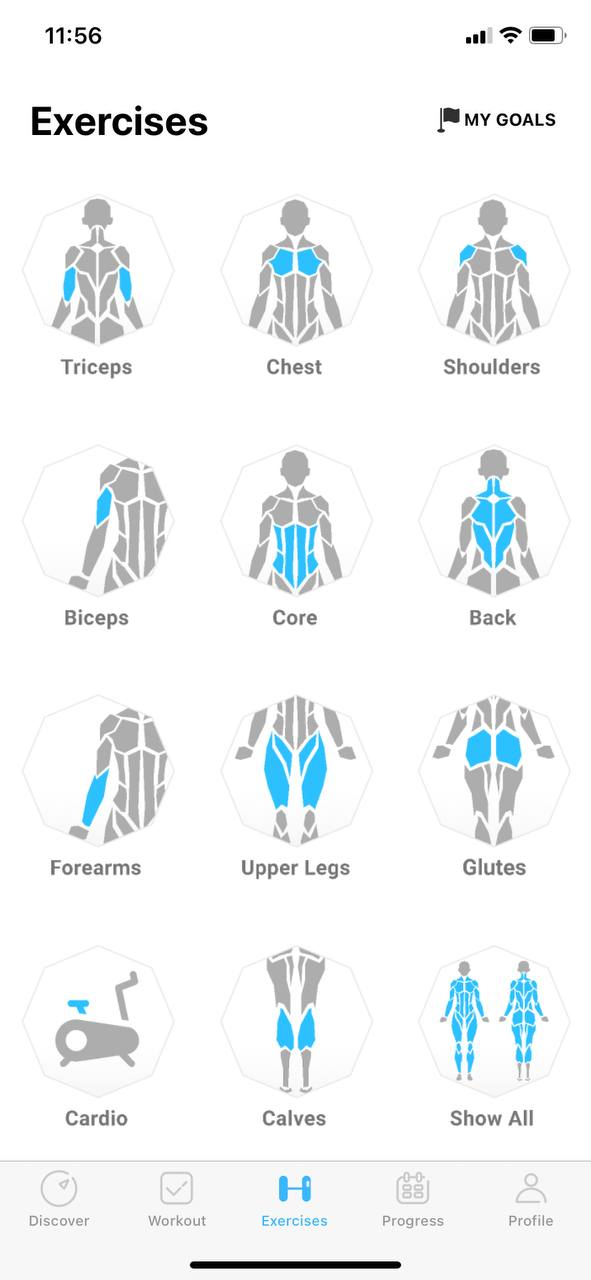 If you're a dedicated runner, Nike Run Club is the perfect choice. It helps you track all data like speed, distance, and time. And there is a strong community around this app. For instance, you can participate in various challenges and have friends cheers you on for a job well done.
Nike Run Club features an extensive selection of guided runs, which are often created by famous athletes – that's a good motivation boost in itself. Guided runs are especially helpful for those who are just beginning their journey. Or, if you're preparing for a 5K run or marathon, the app offers tools for that too.
As a bonus, there is a collaboration between Nike Run Club and Headspace – a meditation app. Have you ever tried a mindful running session? It's so cool!
Why will you love it?
Easily track your runs.
Play music right in the app by syncing NRC with Spotify or Apple Music. There are even special running playlists created by Nike.
There is a separate Apple Watch app.
Audio feedback is available based on your performance.
Price: FREE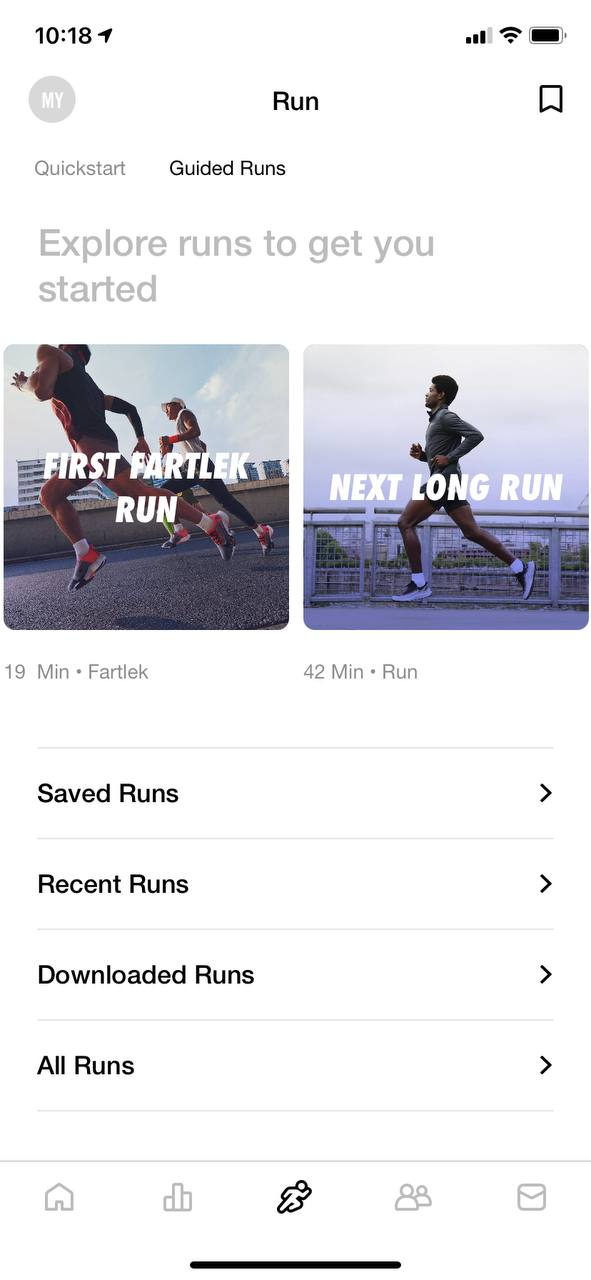 If you are not a fan of workouts or running, yoga is a great alternative. The Down Dog app has a huge library of asanas. Like really huge. There are 60 000 workout configurations, so there is no chance of you getting bored with your sessions.
Down Dog is incredibly customizable. You can choose your preferred sequence type, difficulty level, and session focus (e.g., strength or stretching). Now, your 10-60 minutes of yoga will be full of the asanas that best suit your needs.
Why will you love it?
New, unique sessions each time.
Customize your practice: from your set of asanas to background noises.
Explore three different yoga styles: Vinyasa, Hatha, and Restorative. You can choose one or experiment with all of them.
Price: FREE trial for 17 days; monthly subscription for $10 per month or $60 per year.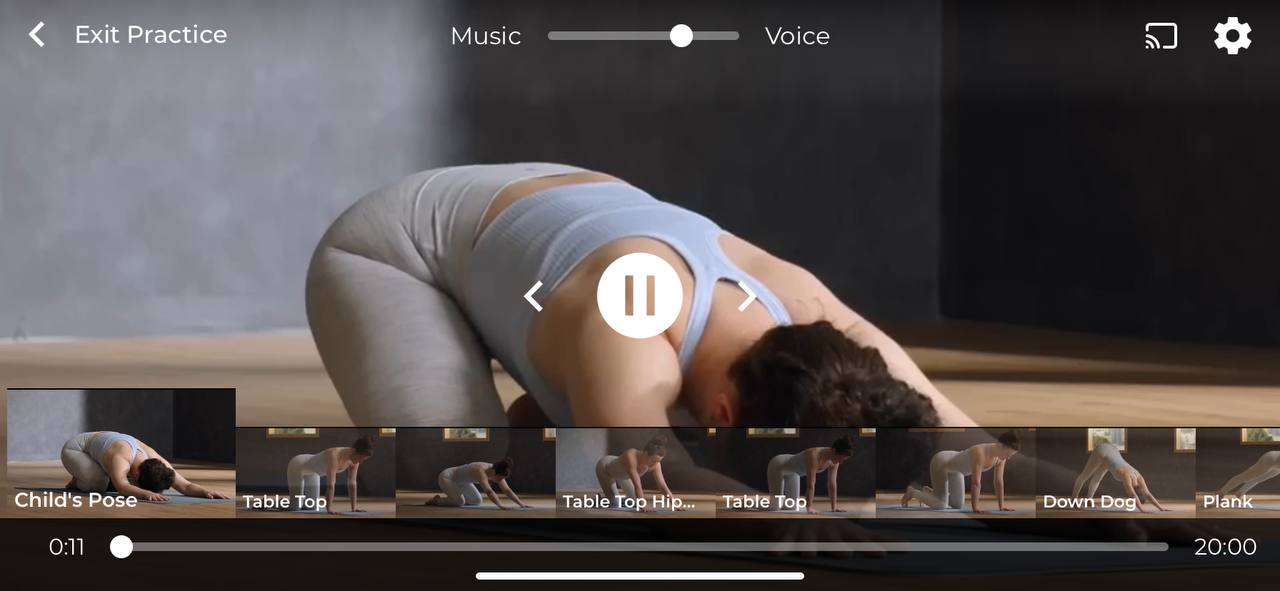 Best for cycling: Strava
You might recognize Strava as a great running app and the main competitor of Nike Run Club. While we gave our preference to Nike Run Club, Strava has something it doesn't – a tool that is loved by cyclists.
As any activity tracking app on the market, Strava records all the basic parameters that matter to athletes: speed, distance, elevation, and so on. But what makes it so special?
Strava functions as a social network for athletes. All your activities will be visible in your friend's feed so you can keep one another inspired. Friends can encourage you in the comment section or invite you for a ride together. To make it more fun, Strava's users are actively creating and joining clubs where they can compete. That's the spirit!
Why will you love it?
Strava features dozens of cycling routes in any city or region, or you can create one of your own.
You can discover so-called "segments" – the most popular routes in any area – which offer leaderboards for each segment.
You'll join a huge community of global athletes  where you'll find daily challenges and inspiration.
Price: FREE for the basic version; $5 per month or $60 per year for Premium.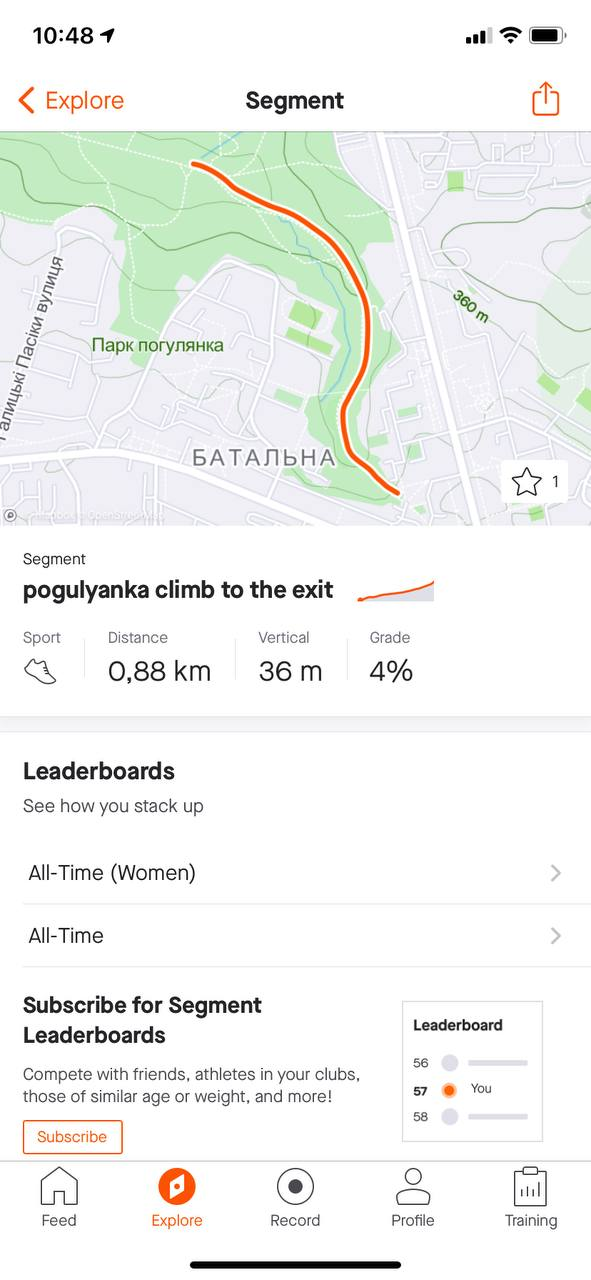 Best for mental wellbeing: Headspace
Headspace's slogan is "Meditation made easy," and that's exactly how to best describe this tool.
Headspace has five main categories: Today, Meditate, Sleep, Move, and Focus. In the Meditate section, you can choose a meditation for the mental health aspect you want to work on at that very moment — from managing anxiety to dealing with regret.
The Move section introduces short mind and body workouts. The Focus one provides background music playlists for better concentration. And the Sleep category offers so-called "Sleepcasts": relaxing stories to help you drift off to sleep.
Headspace also features SOS meditations that can assist you in coping with intense, negative states like panicking or feeling overwhelmed. It can also be a great app for those who are new to meditation as it offers basic guided sessions.
With its convenient interface and distinctive visual style, there is no reason not to try Headspace!
Why will you love it?
If you go with Headspace Plus, you'll get a set of free meditations and more than 400 available sessions.
You can customize most of the meditations by choosing the length of time you prefer, the narrator's voice, and so on.
There is a meditation option for almost any negative emotional state you might be experiencing.
Price: FREE for the basic version; Headspace Plus is $12.99 per month or $94.99 per year. From our experience, the basic version is enough to integrate meditation into your daily life while Headspace Plus is a way to expand with more content.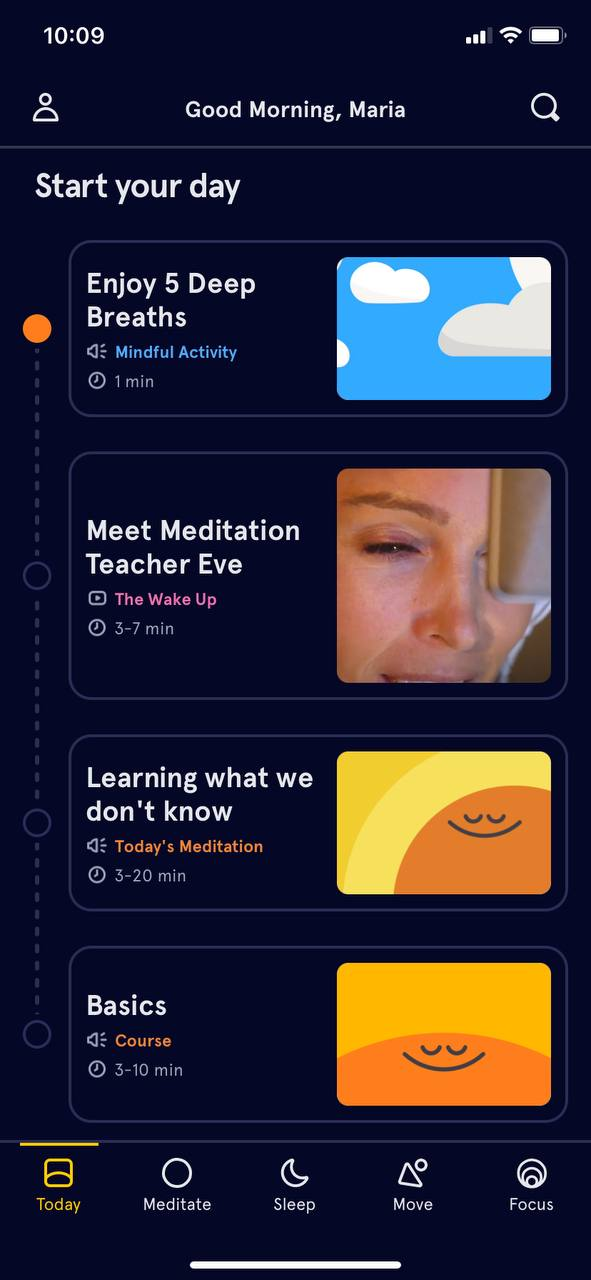 Best for weight loss: Noom
From physical activity to modifying your eating habits, losing weight can be a challenging task that involves many components. We often diet short-term and then go back to the usually not-so-healthy eating patterns – sound familiar? But the Noom app can help.
This app focuses on the psychological aspect of losing weight and getting fit. As opposed to restrictive diets, Noom helps create long-term results by changing your habits rather than simply telling you what to eat each day.
Why will you love it?
Choose between two goals: getting fit or losing weight.
Noom approaches losing weight from a behavioral point of view.
There are detailed questionnaires to help you set the right goals and best strategy, tailored just for you.
You only need to spend around 10 minutes a day on the app.
Personal health coaches are available to guide you.
Price: FREE 2-week trial, then $60 per month. While this might be a bit pricey, Noom's 2016 study revealed that 77.9% of their users lost weight with the app's help, so it's worth the money.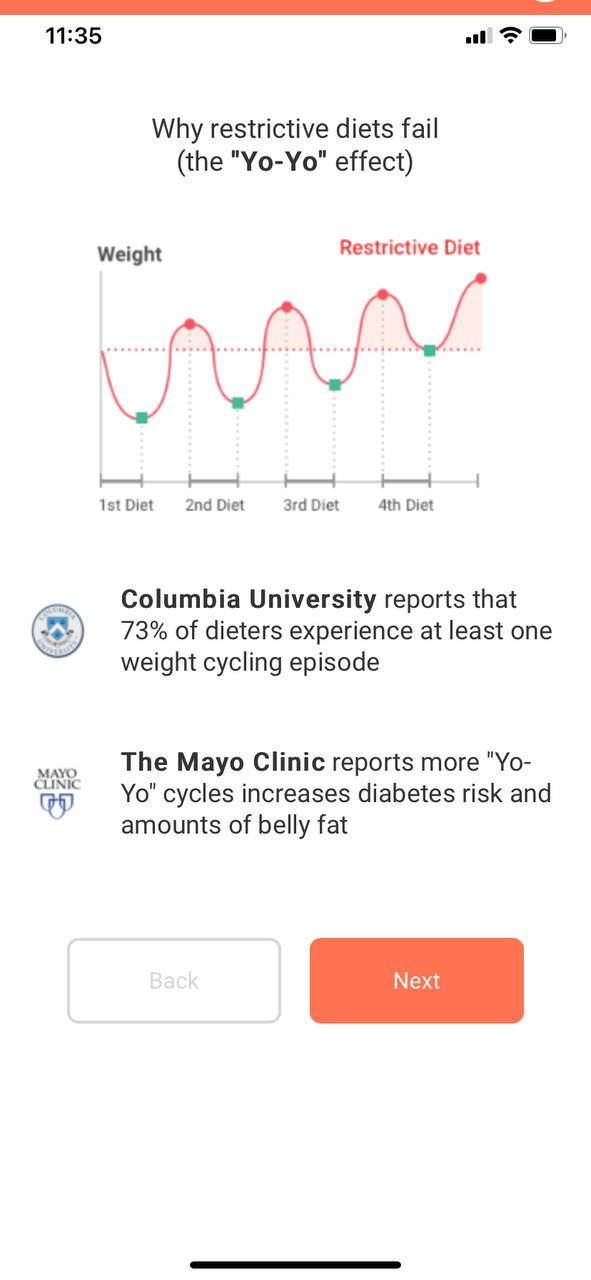 Best for analyzing nutrition: MyFitnessPal
To better understand your daily calorie and nutrients intake, you can track your nutrition using this app. Counting calorie intake and "all that jazz" can be confusing for those wanting to change their eating habits. To avoid this, an easy-to-use tracker is a must. And MyFitnessPal is a great solution.
This app has one of the largest food databases with over 11 million entries, so you're sure to find your choice of food on the list. You won't have to look up every ingredient each time; that would be difficult. MyFitnessPal allows you to scan barcodes, add your own recipe templates, or use the meal ideas and nutrition plans already in the app. It has everything you need to stay healthy and reach your goals!
Why will you love it?
You can use a barcode or food scanner to automatically upload all nutrition information.
If you run out of meal ideas, there is a wide variety of recipes available for you.
MyFitnessPal can connect with over 50 other apps.
Price: FREE basic version; Premium for $9.99 per month or $49.99 per year.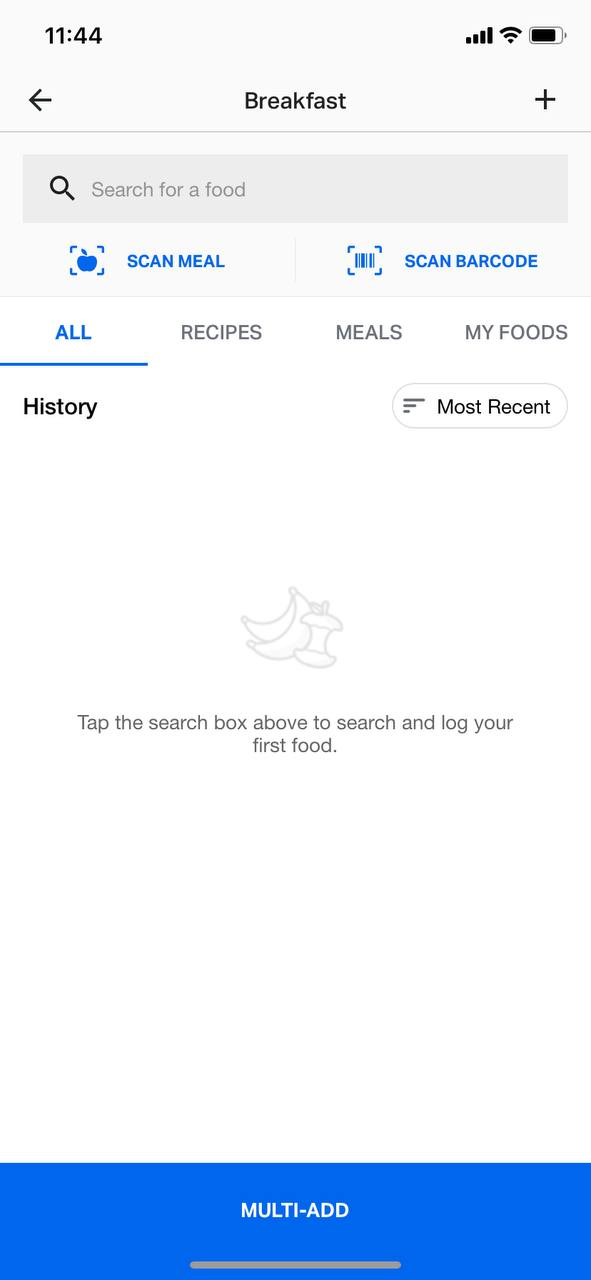 Best for tracking sleep: Sleep Cycle
Being fit and healthy involves more than exercising. If you don't eat well, get enough sleep, and take care of your mental health, that one hour of exercise per week won't be much help.
Let's look at a vital area many people miss – tracking your sleep. The Sleep Cycle app helps users understand their sleeping patterns by analyzing their movements at night. Based on the collected data, Sleep Cycle recommends the perfect time for you to awake within a 30-minute window.
Why will you love it?
You'll receive detailed statistics on your sleep, such as its duration and quality.
There is an in-app alarm to wake you at your scheduled time.
You will understand how various factors can affect your sleep.
Price: FREE for the basic version or $30 per year for Premium.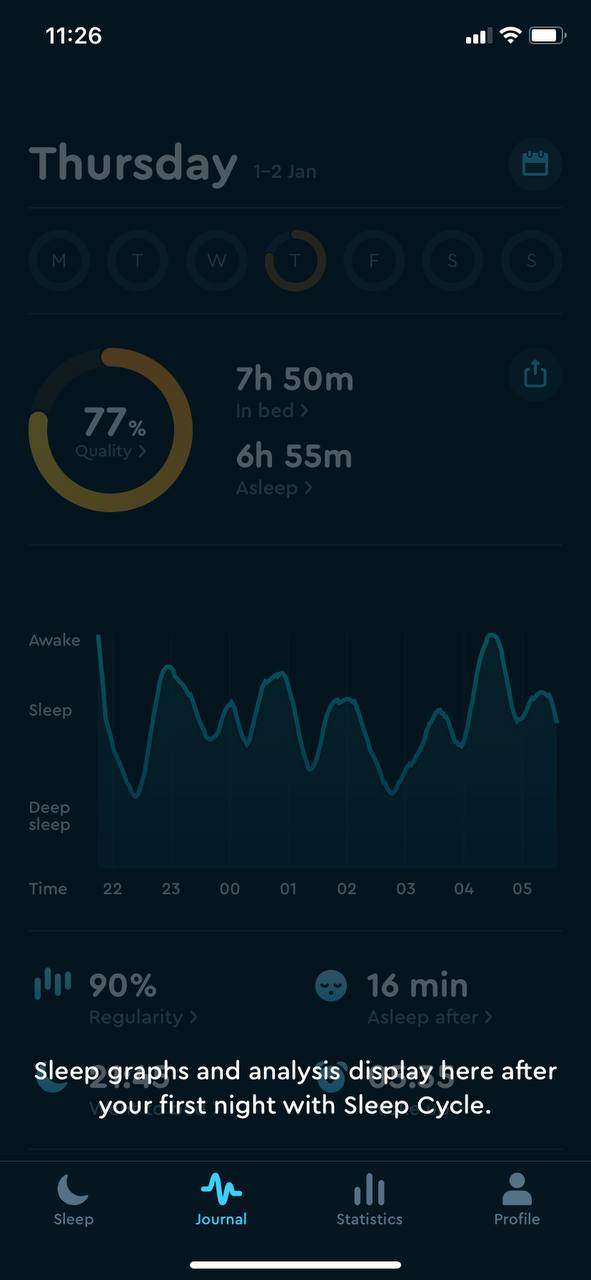 The "most fun" fitness app: Zombies, Run!
If regular workouts don't inspire you, there is one fun alternative – Zombies, Run! This fitness app doesn't motivate you by encouraging you to get fit but, rather, introduces a bunch of zombies chasing you, so there is no other option than to run from them.
Zombies, Run! uses gamification to create an experience that is not focused on exercising itself. It invites you to join the adventure and submerges you in the story through audio narration.
The goal is to survive the zombie epidemic by gathering supplies, rescuing others and, yes, you guessed it – running. But be careful: with empty streets nowadays, this game might be just a little too realistic.
For those who may be "zombied out," the app creators went even further and added several diverse stories you can explore like outer space adventures or a Little Red Riding Hood interpretation.
Why will you love it?
It's built for those who aren't into running routes but want to engage in physical activity.
There are 23 storylines with various missions to accomplish in each, giving you an experience that won't feel repetitive. There are 400+ total missions.
You can set the distance or amount of time you'd like to participate.
This app is super fun and, well, that sums it up!
Price: FREE; $6 for a monthly membership or $35 annually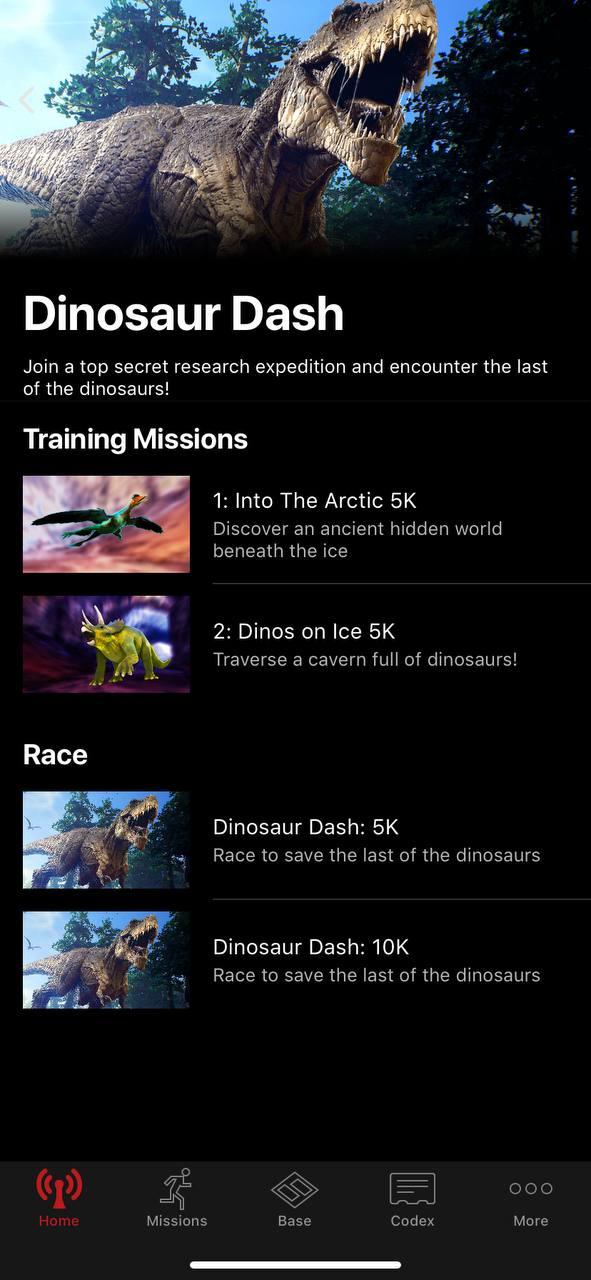 The main question – Is there one, best iOS fitness app?
After sharing our top 10 fitness apps with you, it seems clear that a single, best application doesn't exist. Why is that? Because we all have different needs and goals. While some think being fit means regular workouts, others prefer to simply stay active throughout the day or keep up with their sleep cycles. As you can see, there are many different ways of maintaining your health and physical activity, even if it means running from zombies.
At Perpetio, we regularly design and develop fitness apps and are always happy to explore new, useful applications to see what's trending. And, of course, there are more great apps out there than the 10 we mentioned, but we shared the ones we enjoyed most. We hope you found one you love, too.
If you want to create your own fitness app - contact us!