Are you wondering how to make an app like TikTok? We're guessing that's what led you here. This popular application has become one of the major social media platforms today, especially among Generation Z users. Viral dancing videos, life hacks, memes, and book recommendations — all of these can be found on TikTok.
The demand for video editing and sharing applications is rising everyday, which is a part of TikTok's inspirational success. Let's take a look at the features that make this app a top choice and, of course, discuss the development cost for a similar solution.
What makes TikTok superb?
TikTok is a social media platform that is built around videos. Whether you are an outside viewer or a daily content creator, the app is incredibly easy to use, which is a significant contributor to TikTok's success.
Looking for a funny video and a good laugh? Simply open the app to see a feed that has been tailored to your interests. TikTok will suggest videos based on the preferences you indicated when signing up, as well as your previous activity.
Or maybe you're ready to create content yourself? Making videos has never been so accessible. You can edit your thread directly on the app by adding numerous filters, transition screens, and sound effects. The app will even suggest music to use and automatically cut the video's length to your selected sound effect. Sounds too easy, right?  
TikTok's simplicity is among the reasons why it is so popular with younger audiences — there is little to learn. Users can start consuming and generating content right away.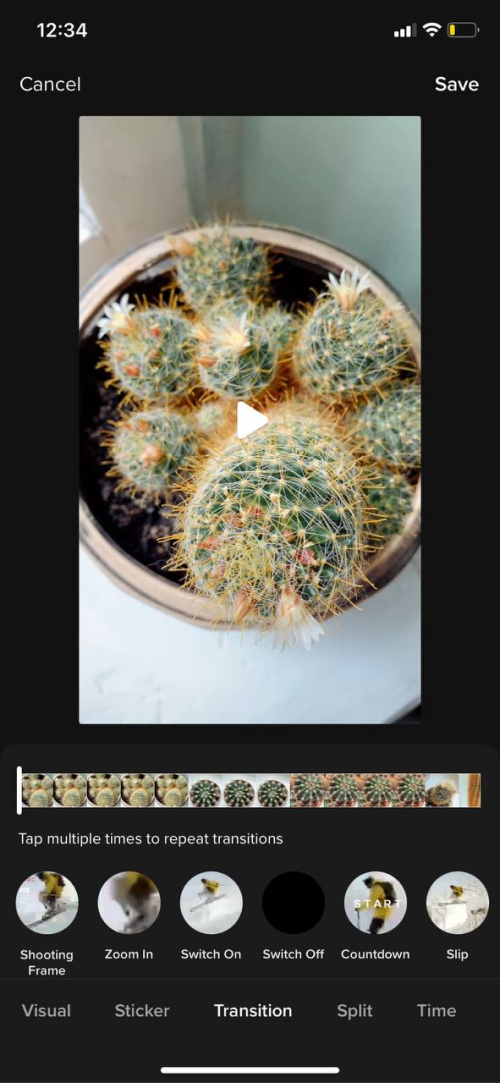 Top features that help TikTok stand out
Let's move on to discuss TikTok's best features, those that inspire millions of users to download the app. If you are planning to create your very own video editing and sharing app, you should consider adding at least some of the following elements. Believe us, they will bring you the utmost success!
An endless feed
As we mentioned, one of TikTok's key secrets is how simple it is to use. All videos are organized in a constant feed, which hooks users from the very start. A TikTok-like feed will be the central hub of your app, so it cannot be omitted.
Now, take a look at how well-done TikTok's interface is within the app. There is nothing unnecessary, just the videos themselves asking you to scroll and scroll – and scroll. If you are looking to make a similar app, it is essential to think through how you will select videos for the feed.  
For instance, TikTok has two feed categories: videos created by those you follow and the "For you" section that suggests new videos. There is also a "Discover" section where you can find new hashtags.
How does TikTok choose what to show you? Algorithms, of course. They take into account your location, what's popular where you are, global trending videos, all of your interactions, and your preferred categories. Mix it all up, and your perfect feed is ready!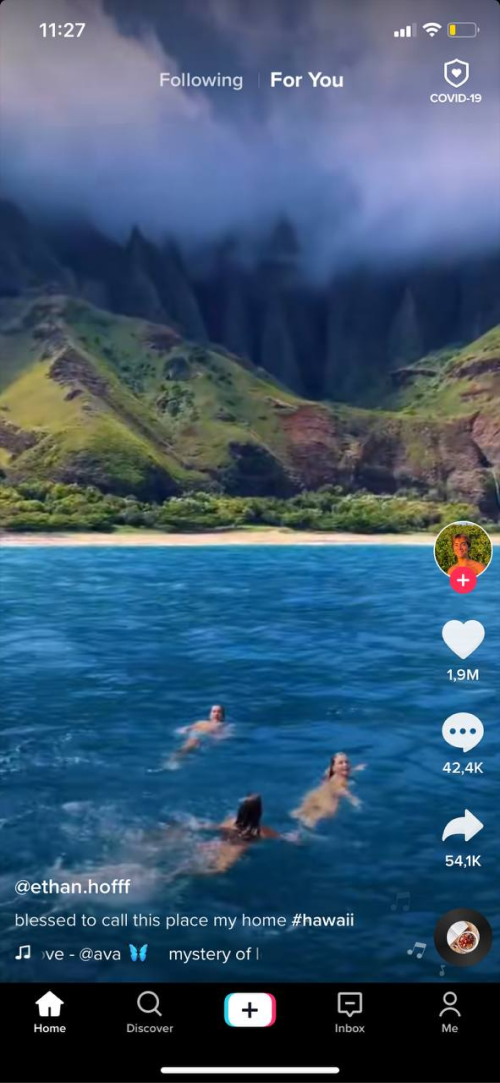 Easy video editing and uploading
Offering users simple tools to edit and upload videos is TikTok's main feature. The app makes video editing a 5-minute matter instead of hours spent in front of a laptop. And when you add the social media aspect to it, it's pretty clear why TikTok's popularity went through the roof.
So what video editing options does TikTok offer and, more importantly, why should your application also have them? First of all, it provides basic functionality such as cutting, flipping, or speeding up your video. But if you want to go a few steps further and get people excited about your solution, be ready to add extras.
Features like augmented reality filters, sound effects, and trending songs are why people love TikTok. Users see a trendy video and want to replicate it or, perhaps, use some of the same elements.
TikTok has a massive library of both visual and audio effects. Now, while most of them have been added by users, you'll still need to choose what to offer users as they are getting started in your new app.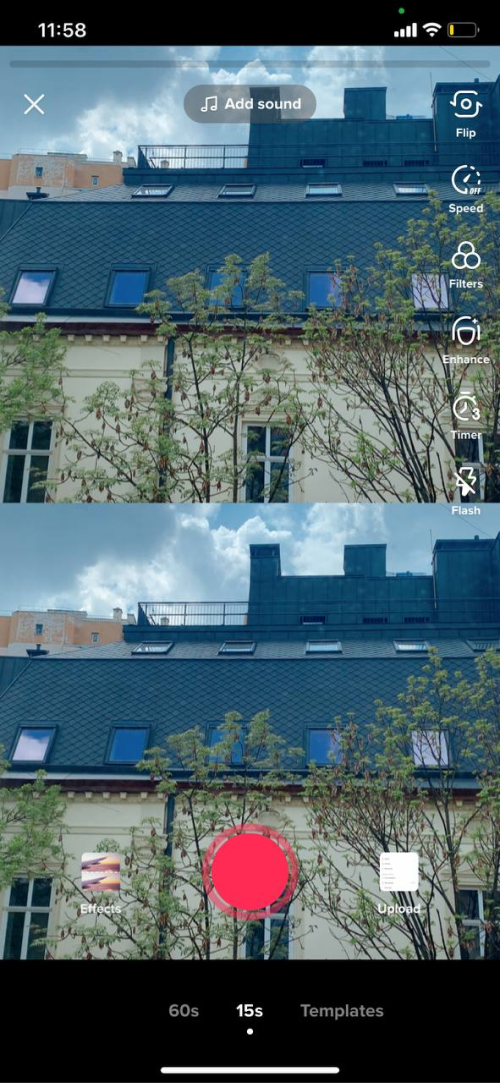 Likes and comments
What's the fun in making videos if you can't get feedback? That's why your video editing and sharing app needs a like and comment section.
Unlike similar platforms, TikTok chose to place their "like" option in an unusual location — on the right side of the video instead of under the content itself. Your application might have a traditional layout, or you can go with something more unique. For instance, you don't even have to use the word "like." Creative ideas are limitless, just don't forget to give your users a chance to express their preferences in some way.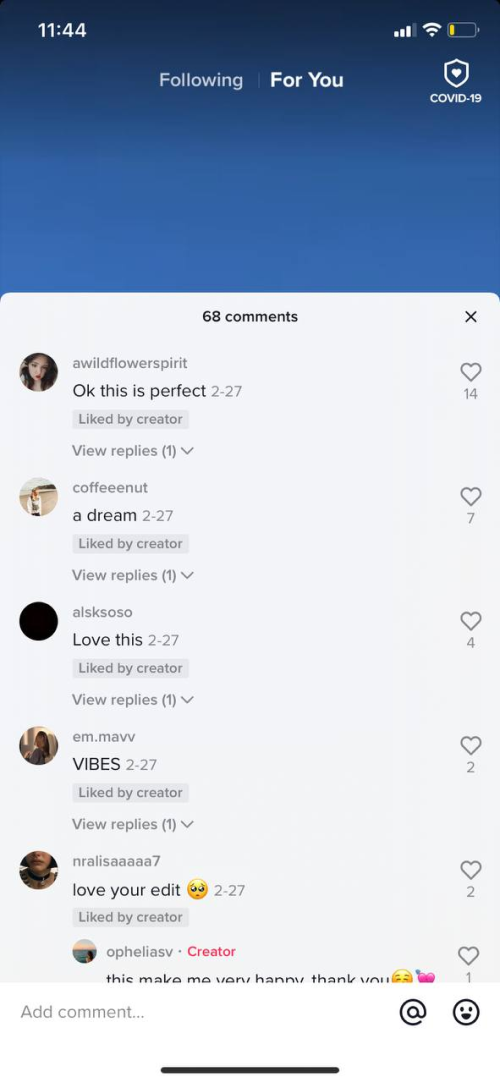 Social media sharing in one click
TikTok doesn't exist in a vacuum. You can find videos from the platform in other places like Instagram, YouTube, or Twitter. Allowing your users to share videos on other social media makes their content more popular and let's them send videos to friends to outsiders.
While having a social media integration is not the primary feature for your TikTok-like app, adding this functionality can be highly beneficial for reaching and growing a larger audience.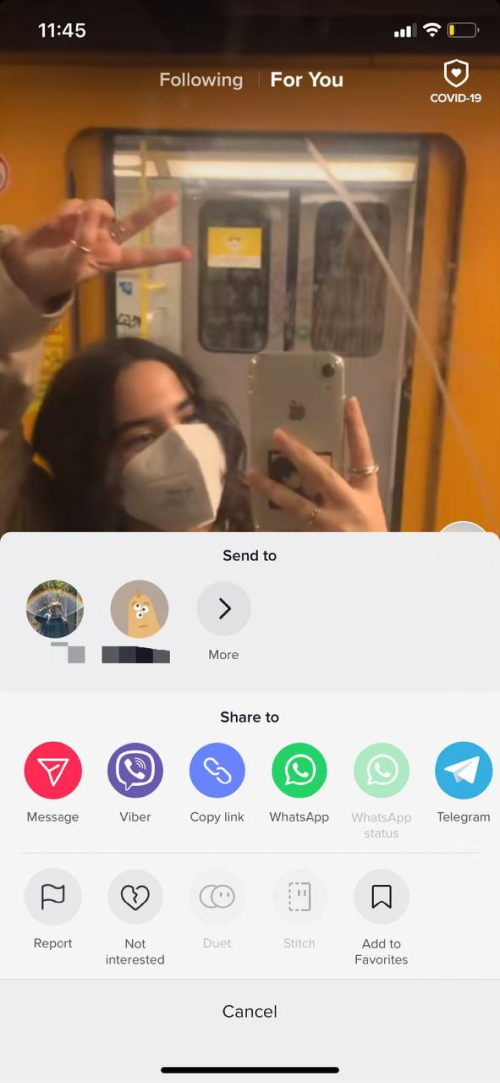 Features that shouldn't be overlooked
User profile
Having a user profile is a must for most apps, especially social media ones. TikTok organizes its user profiles in three categories: your own public videos, the videos you liked, and the videos you chose to keep private.
Thus, all the content – both created and liked – is in one place making it easy to find and track. You can also view who's following you and the number of likes you have. This feature is similar to Instagram's user profile.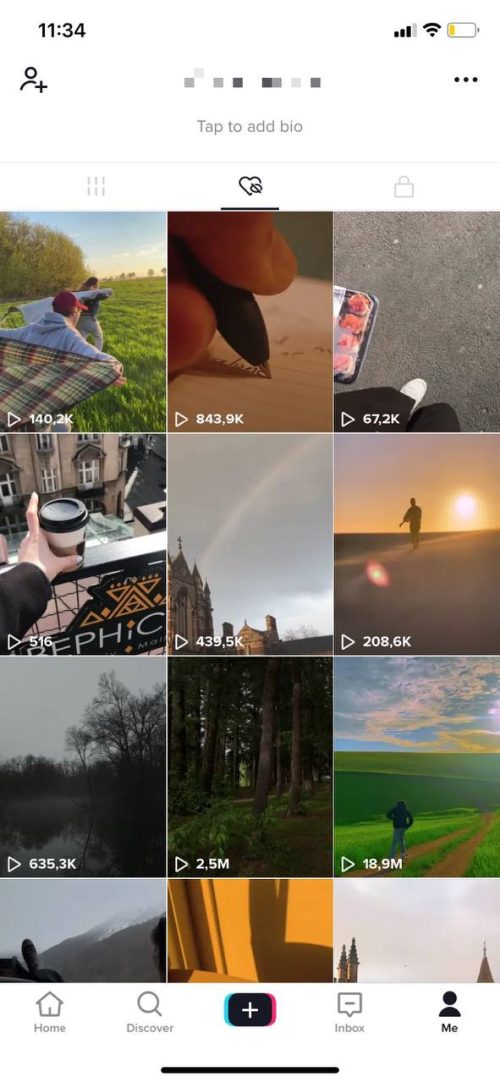 Inbox and notifications
To see how well videos are performing on the platform, users will want to receive regular updates. TikTok decided to create a separate Inbox section for this purpose where you can see all notifications, as well as messages from other users.
While you might choose to organize the notification system differently (for example, by making it a part of the user profile), integrating push notifications is unavoidable.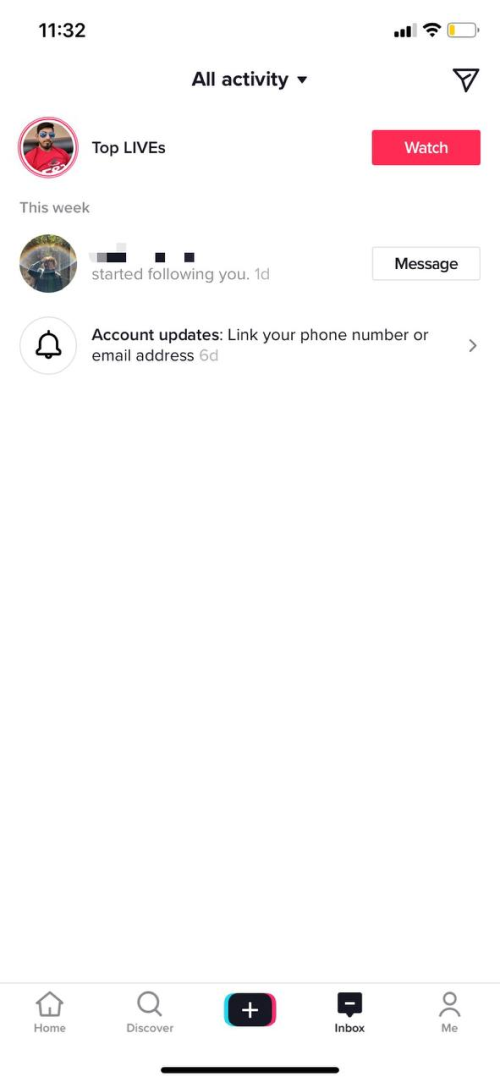 Settings and admin panel
Finally, let's talk about the features that might not be as obvious but are indispensable nevertheless. Settings are a great example. Most people don't think about settings until they need to change something. Managing one's account and notifications, or reporting problems is a feature your users will need sooner or later.
Another feature is the admin panel so you can possess some level of control over the app. For instance, it is necessary to check your users' content to see if it follows the community guidelines. In some cases, you may need to delete certain videos or block users.
And last, you'll need an area to keep and manage all user data. So, as you can see, you can't develop a video editing and sharing app without thinking about all-things-backend.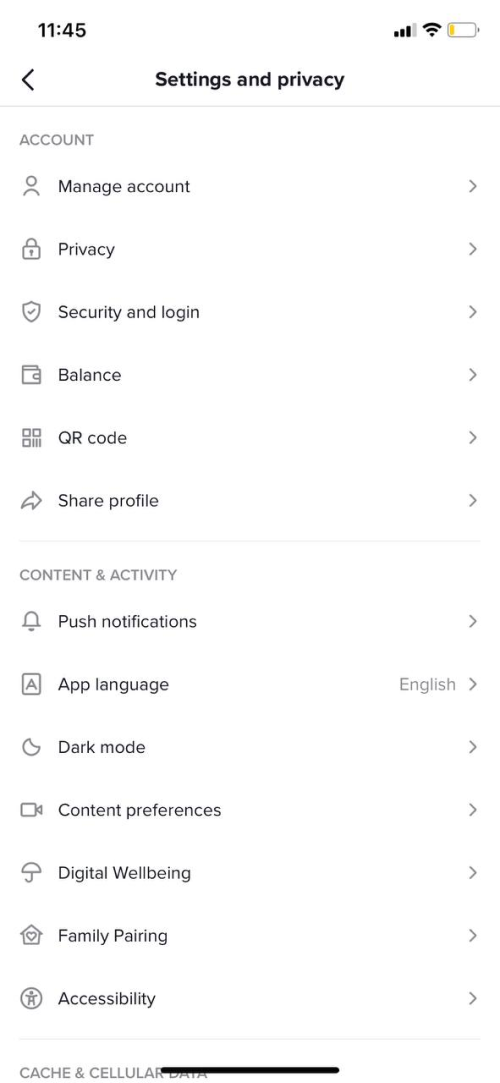 How to create an app like TikTok?
We hope by now you can more or less understand which features you will need for your future application. Some are a must while others can be a great addition to make your solution more competitive on the market. Even if you go for an MVP (Minimum Viable Product), which is a great idea for any startup project, there will still be work to do.
In our blog post about fitness app development cost, we discuss the process of forming the app's price in great detail. However, we will do a short review on how the app's price is calculated, but you know where to find more information if you need it.
To create a magnificent video editing and sharing app, here is the list of action steps you and your development team should take:
Find the perfect team
Any process starts with finding a team that can undertake the task. To create a TikTok-like app, you would need to hire:
A UI/UX designer
Mobile and backend developers
A QA engineer
A project manager
A growth team, including a business analyst and a marketing specialist (if needed).
You can form this team yourself by inviting specialists to work in-house, or even organize a group of freelancers. However, the easiest way is to find an outsourcing team that specializes in mobile app design and development. Why is that?
When you hire an outsourcing team, you won't have to worry about team management. Plus, hiring a team from an area like Eastern Europe allows you to cut development costs while getting a high-quality product.
Research and design
Once your team is all set – be it in-house or outsourced – the development process can begin. It starts with proper research, so you can understand where your app will stand on the market and how to attract users.
Good designers never make guesses; their decisions about app navigation or color palettes are based on the information they collected beforehand. Thus, the research stage is crucial if you aim to make an app people will use.
You can read more about decision-making in the design process here.
Choose the right tech stack
After the design is complete, it's time to bring it to life. TikTok-like apps require quite a bit of technology to make everything work. So, which tools are necessary to build a good app?
Database management, e.g., SQL
Cloud management, e.g., Amazon Web Services
Augmented reality filters integration, e.g., AR Core
Signup, geolocation, push notifications, storage, and analytics — along with the technologies that support them.
Choose your app's platform and develop it
Before starting the development process, one more important question to ask yourself is, "Which platforms are we targeting?"
Of course, it's best if you can launch your app on both iOS and Android, helping you reach a greater audience. It doesn't always mean creating two separate apps. With cross-platform development, you can get one app suitable for both platforms.
Test your app
It may sound obvious, but don't forget to test your app. You don't want negative reviews. After all, giving your users a good experience is why all of this is happening, right?
Proper testing helps you present the best possible version of the product by eliminating flaws.
Add ways to gain income and launch your product
Before the launch, you might consider various monetization strategies to help you gain income from the app. For example, in-app purchases, a freemium model, or ads can help with this.
And now you're ready to launch! It's time to present your perfect video editing and sharing application, and conquer the market.
How much does it cost to build an app like TikTok?
Looking at all the features we discussed, you can see how creating a similar app to TikTok isn't so simple. But with the right team alongside you, it is more than possible and even easy.
What about the financial matters? How much money would you need to invest to get a great video editing app? This equation has two constants: the time spent on app development and the team's rates.
Let's start with the former. Developing an MVP TikTok-like app takes at least 800-1000 hours. This includes designing and developing all the crucial features we discussed like the app's feed or video editing tools.
As for development team rates, geographical factors play a role. For example, the hourly rates of countries like the US and India will differ significantly. To give you a better idea, check out these approximate rates:
The US - $100-200 per hour
Western Europe - $35-200 per hour
Eastern Europe, e.g., Ukraine - $30-50 per hour
India - $18-40 per hour.
After choosing your team and the rate you want to pay, you can ask for a project estimate (usually, free of charge) or do a very rough calculation by multiplying the hours needed by the team's rate.
Let's look at an example to give you more clarity. If your app is a not-too-complex MVP and you choose a Ukrainian development team, the final cost would be around $30 000-50 000 (1000 hours * $30-50 per hour).
Considering the rates we mentioned above, the cost of your TikTok app can be anywhere between $20 000-$200 000. It all depends on how complex your app is and which team you choose.
Why create an app like TikTok?
TikTok is an app that cannot be replaced — that's a fact. So, why would someone want to make another one? Here's why: there is room on the market and people like to see new apps, especially when it comes to social media platforms. Remember how successful Clubhouse got?
Video editing and sharing apps will never become outdated. Users are always looking for new ways to create and exchange content. If you're up for the challenge, TikTok can be a great source of inspiration that offers you many wonderful features to admire.
But be sure not to copy TikTok exactly; making a clone is not a good idea for a commercial app. Instead, team up with a design and development company to come up with new visions of video-sharing apps to make a solution no one has ever seen!