A year ago, who would have thought video conferencing would become such an irreplaceable part of everyday life? Those who said video calls are inconvenient and cannot substitute live communication are using platforms like Zoom or Skype on a daily basis now for working, studying, and even organizing game nights with friends.
Which video conferencing solutions are the best? Let's review several tools for both organizing a live video streaming event and adding these features to your own app or website.
Agora: audio and video streaming features for any app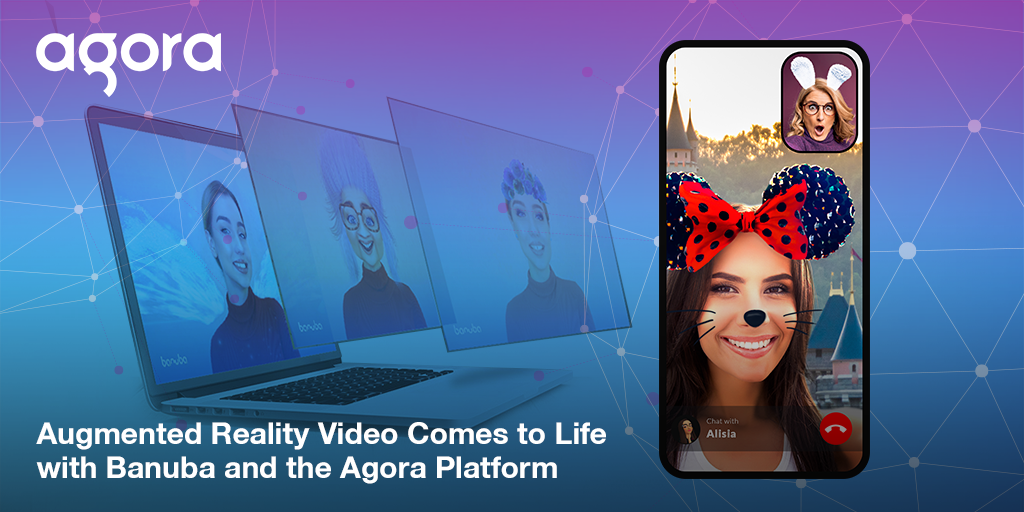 Have you heard about Clubhouse? This social, voice-based mobile application is booming right now and, guess what, it was built with Agora. As a result of the pandemic, Agora has seen a 300% increase in signups and a 60% increase in usage. Quite a rise, isn't it?
This tool is a Chinese SDK (software development kit) for embedding video or voice calls in web and mobile apps. It cannot be used for instant video conferencing like Zoom, but it can add this feature to other apps with only a few lines of code. Still, you must be tech-savvy enough to understand how it works or, better, hire a development team.
Agora allows you to create highly customizable solutions. You can add interactive audio and video streaming, as well as real-time messaging to your app. It is up to you which functions you want your app to have – you can choose one or apply all the available features.
Agora created its own Software Defined Real-time Network, which is a real-time transmission network. It is the only tool designed specifically for real-time communications in the world. Glitches not included.
Pricing: This platform uses a pay-as-you-go system, meaning you pay for each minute you use of the service. For example, 1 000 minutes of HD video chat costs $4, with the first 10 000 minutes being free every month.
Twilio: calls and chatbots for better in-app communication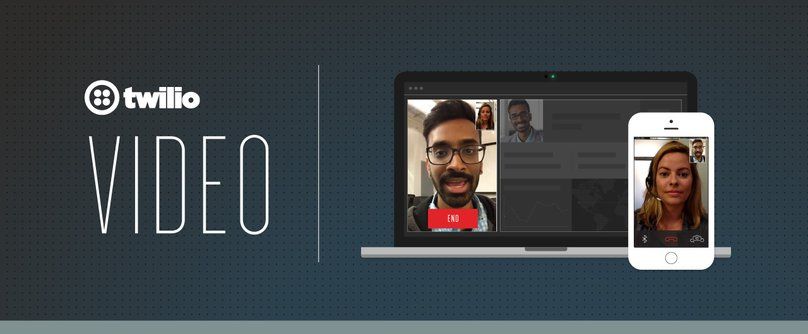 Twilio is an American API for integrating video and audio calls into various platforms. It is similar to Agora and its main competitor. You can add voice and video streaming, chat, SMS, or intelligent chatbots to the iOS, Android, or web apps.
Twilio is a great marketing and project management tool, making it popular among companies. For instance, the platform offers email marketing automation or chatbots for customer support. Giants such as Netflix, eBay, and Airbnb are using Twilio for bringing new experiences to their customer interactions.
You can either create an app from scratch or add communication features to an existing solution. The SDK supports a variety of languages, from Java to Ruby. Almost any developer can find a way to use Twilio.
One fascinating Twilio feature is its ability to make and receive real-time phone calls in the app. How great is that? Twilio collaborates with mobile carriers in more than 150 countries, offering a seamless process.
At Perpetio, we used Twilio for ensuring effective communication in the Treadly app – a solution for group training on treadmills. Video and voice messaging is an essential part of any social network today, so adding these features is a way to make apps more convenient than ever. Now, you can easily video call a friend and invite them for a virtual workout together.
Pricing: Similar to Agora, Twilio utilized a pay-as-you-go system. For example, the price for video calls starts at $0.0015/min per participant.

Jitsi: free video conferencing integration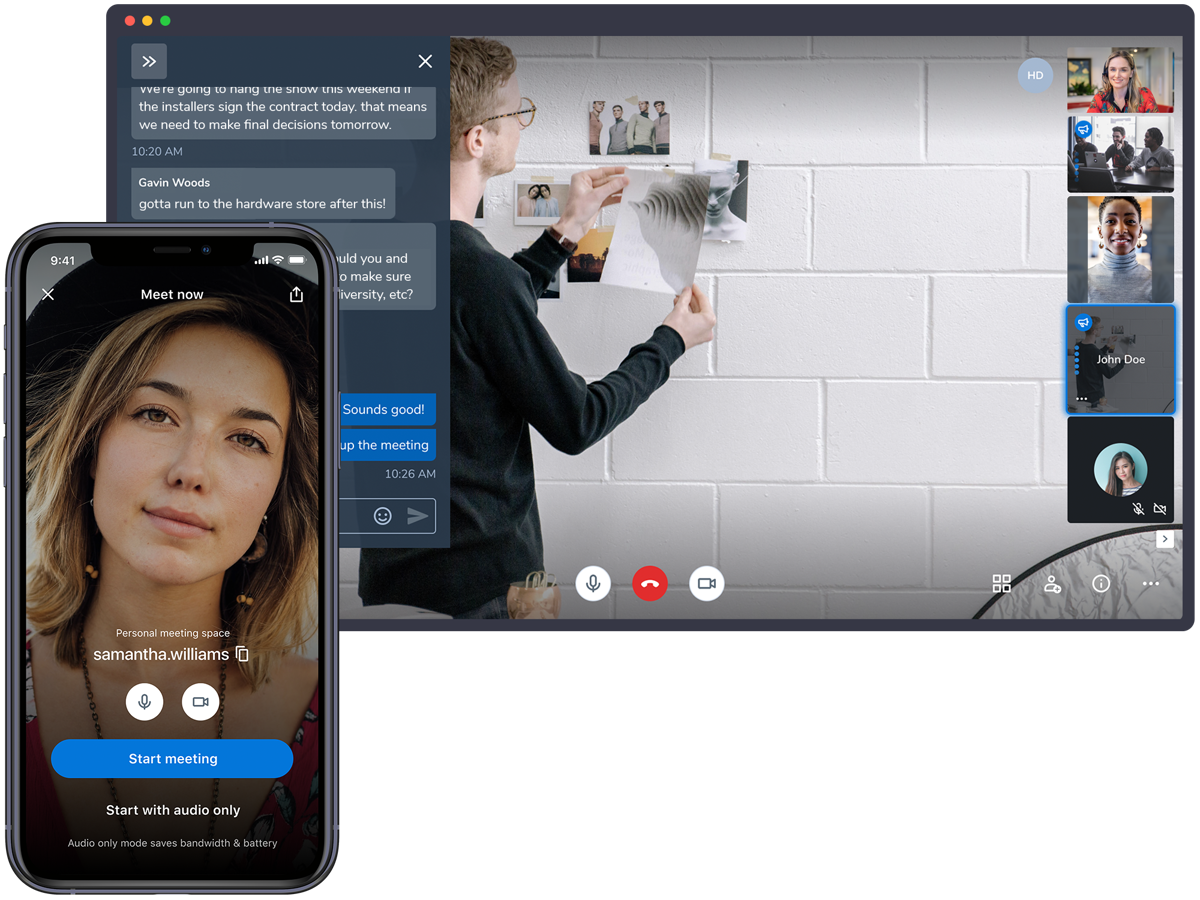 Jitsi is a beneficial video conferencing solution for any purpose. You can use it as a separate platform, Jitsi Meet, or choose Jitsi VideoBridge for embedding it into your app or website. And, even more, Jitsi is completely free! What else could you want?
With the recent security concerns around Zoom, many users are looking for a more reliable platform. Jitsi is becoming a popular choice as a free and secure solution. Jitsi offers end-to-end encryption for individual calling, which is much safer than, for example, Zoom's encryption.
One option for enhancing the protection of your calls is by installing Jitsi on your computer or phone and inviting people to join via a web browser. Jitsi is also open-source, meaning anyone can review how the platform works and modify the code to fit their needs.
With Jitsi, it is up to you how you utilize it. You might simply use it as a stand-alone solution for your work-related or personal video calls, or integrate some of its features into your own app or website. If you opt for the latter, you would need to understand programming to a certain degree, as well as be able to analyze and write the code. If you're not sure you are up for the challenge, you can always consult a professional to help you.
Pricing: Free!
Zoom: a convenient and easy option for conference calls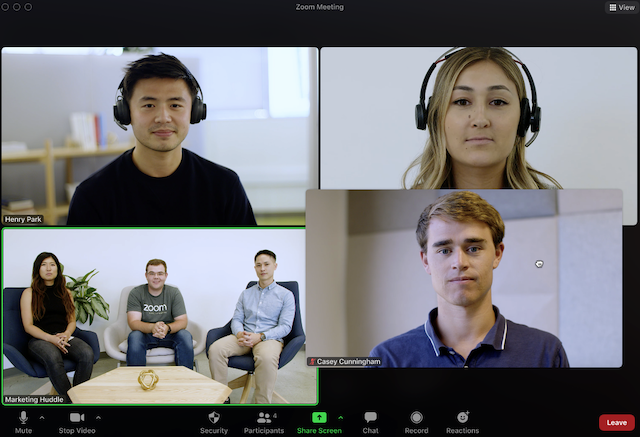 Zoom, of course, is on our list. This platform has truly become a household name. In April 2020, Zoom had 300 million meeting participants daily. Impressive, right? This platform is extremely easy to use, which is likely the reason it became so prevalent.
Among numerous features, Zoom lets you create or join meetings and, thanks to AR, modify your background – have you heard the stories where people turn themselves into potatoes and don't know how to change it back? Too funny! Zoom can be used as a web or mobile app and everything is free.
One of Zoom's major disadvantages is its lack of proper security. Maybe you know about so-called "Zoombombing" where strangers enter public calls, sometimes projecting graphic content through the screen-sharing option? Yeah – it's a real thing.
Even though Zoom made password protection compulsory, Zooobombing hasn't stopped. For instance, a Dutch journalist recently joined the EU Foreign Affairs Council meeting, which is not ideal. If you are planning a state security discussion, it may be better to choose another platform as breaking password protection is not too difficult these days.
Pricing: Zoom offers various plans – Zoom Meeting, Zoom Webinar, and Zoom Rooms.
Zoom Meeting, for instance, is free for personal meetings; $149 per year for small teams (up to 100 participants); $199 for small and medium businesses; $240 for large companies. More information about each plan is available on Zoom's website.
Summing it up: which platform should you choose?
There are many other video conferencing tools, such as Google Meet or Microsoft Teams, but it is simply impossible to discuss every single platform here. Instead, the list we chose gives you a place to start and a glimpse into various solutions suitable for all types of scenarios – from meeting your friends online to adding video call features to your mobile app or website. The choice depends on your specific needs and, of course, your priorities.
Is convenience the most important aspect for you? Or maybe you care more about security? Let's summarize:
Agora is a great choice if you are ready to pay a small amount to integrate a wide variety of online communication features into your app.

Pick Twilio if your main priority is real-time phone calls and SMS.

Make Jitsi your preference for secure video calls, as well as adding video or voice messaging features to your website or app for free.

Try Zoom if you need an easy-to-use platform for chats with your family, friends, or coworkers.

Here is a quick feature comparison table to help you decide which platform might work best for you:
Whether you're organizing a webinar or crafting the next innovative communication app, do you see a tool that seems perfect for your goals? Share your thoughts with us in the comments!
You can contact our mobile app development team anytime for advice or to discuss your next app project — we are open to all ideas.