While COVID-19 has people constrained at home, hundreds of events all over the globe are being canceled or postponed. But every challenge brings an opportunity, and with a variety of live streaming and online conferencing tools, organizers can still hold massive events. They might not offer as much networking but are sure to attract more attendees, including the ones who weren't able to be physically present. Here are our tips on creating effective virtual events as a part of your digital strategy.
The challenges of hosting virtual events
Hosting virtual events might sound easier than hosting offline ones, but it also requires lots of thinking, planning, and setting up. Here are some of the main challenges businesses face when creating online experiences for their audience.
Top quality
Never give up on offering a high-quality event. Your content can be immensely engaging, but if the quality of the picture and sound is poor, people are less likely to pay attention.
Create the best recording environment possible. Record all events in a studio with professional equipment, good lighting and sound. Provide captions for audio and descriptions for visuals.
Hire an expert who can handle potential tech and connectivity issues. No one likes glitches, so the person should also make sure that the broadcast is smooth.
Prepare backups of all presentations and visuals. Better safe than sorry. We cannot predict all the technical issues that may arise, so be sure to have copies of all your content.
Prepare FAQs and guides. Leave no questions unanswered. Prepare a detailed description of the schedule, speakers, and rules, as well as any tips on how to fully enjoy the event.
Replicate the energy of face-to-face networking
Let's be honest: no virtual event can replace real conversations. The top reasons why people attend events are socializing, meeting experts and peers, and networking. This is why it's so important to incorporate the elements of face-to-face networking into your virtual event. Here are tips on how to add an in-person touch:
Create an online chat for participants. Before the event, create an online chat where people can introduce themselves and connect. You can even create separate online rooms for different industries or professionals so that everyone can find like-minded people.
Create social media hashtags for your event. Hashtags will help participants keep up with the updates and conversations, so they won't miss out.
Create live Q&A sessions and chats with speakers. Salesforce gave a great example of this during their online event. Their livestream chats were open to anyone, offering links to online "rooms" where they could ask the speakers questions in real-time.
Organize online consultations with experts. Allow participants to book 1:1 online meetings with experts, where they can have their questions personally answered. This is a great way to add more value to your conference.
Audience engagement
As Scott Varland, SVP of event agency Jack Morton Worldwide and head of its Genuine X innovation practice, said, "You can't just take what you did offline and transcribe that to an online experience and expect that you're going to meet your objectives."
Here's how to turn a virtual gathering into a fun adventure:
Use polls and quizzes. Spice up lectures with real-time polls and quizzes, allowing participants to ask different questions and test their knowledge.
Plan exciting breaks. Think creatively on how you can make virtual breaks diverse and exciting. You can organize short yoga classes, unique workshops, or interactive contests.
Best tools for virtual events
There are many platforms for virtual events. But to choose the one that fits you best, you have to take many factors into account. First of all, decide on the purpose and characteristics of your event. How many people will attend? What interactive elements will the event offer? Does it require any software integrations? Be sure the platform you choose has all the necessary functions.
But if you ask us, here are the best tools for virtual events.
Tools for webinars
Zoom is a webinar platform that can host up to 10,000 view-only attendees. The free version can host up to 100 participants with a 40 min limit on group meetings.
The Crowdcast platform allows creating webinars with a single URL, no technical skills needed. It also provides integrations with more than 500 tools for analytics and performance tracking.
Demio includes everything you need for live or recorded webinars: private chat, polls, call to action buttons, and email marketing integrations. Demio also allows applying your corporate colors and logo to your event materials, attracting the focus of attendees to your brand and content.
The Webinar Ninja software makes it easy to host live, automated, hybrid, or series webinars. It also provides a media library where you can store all your event materials.
Social live streams
Social media live streams are on the rise. Today, it's the easiest way to keep in touch with your audience and grow brand engagement. The most popular platforms you can use are:
Instagram Live
Facebook Live
TikTok
Linkedin Live
Twitter Live
Youtube Live Stream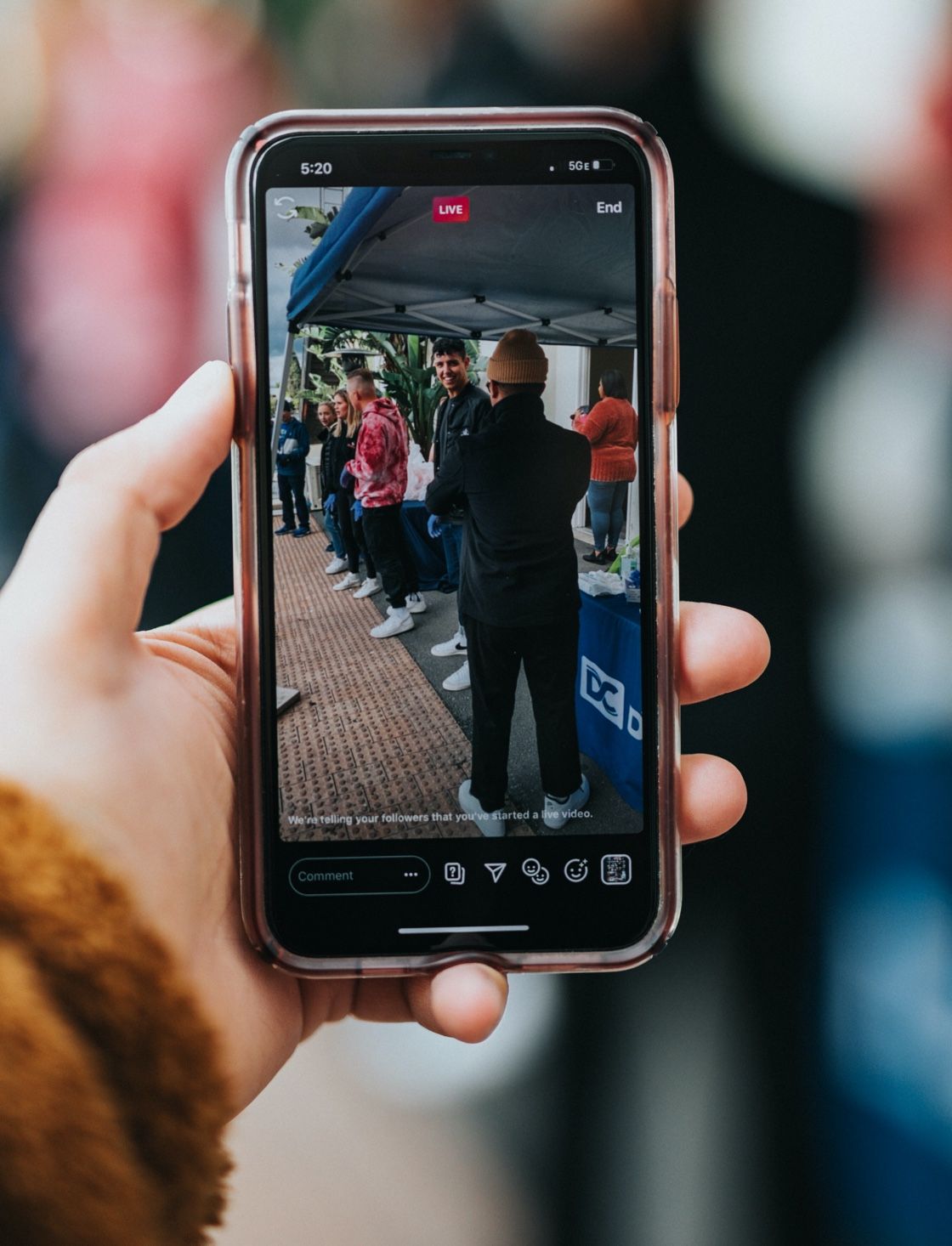 Conferences and networking tools
If you want to create a virtual event for tradeshows, networking, meetings, or streams, the following tools will set you up for success.
Brella is an event networking platform powered by artificial intelligence. It allows your attendees to choose their interests and event goals, then suggests the best people for effective networking.
The Heysummit online platform features speaker onboarding, landing pages, summit planning, and content marketing tools.
6connex is a virtual trade show software used for creating visually appealing trade shows that showcase your products and create interactive content.
Augmented and virtual reality tools
Just imagine: you're sitting on your couch, putting on your VR headset, and voila - you're transported to a conference, surrounded by other attendees. Attending events in virtual reality isn't science fiction - it's our new reality. HTC's 2020 Vive Ecosystem Conference was the first major conference held in virtual reality. It had several rooms for host talks and networking. The participants were represented by 3D avatars sitting on benches. Isn't it fascinating?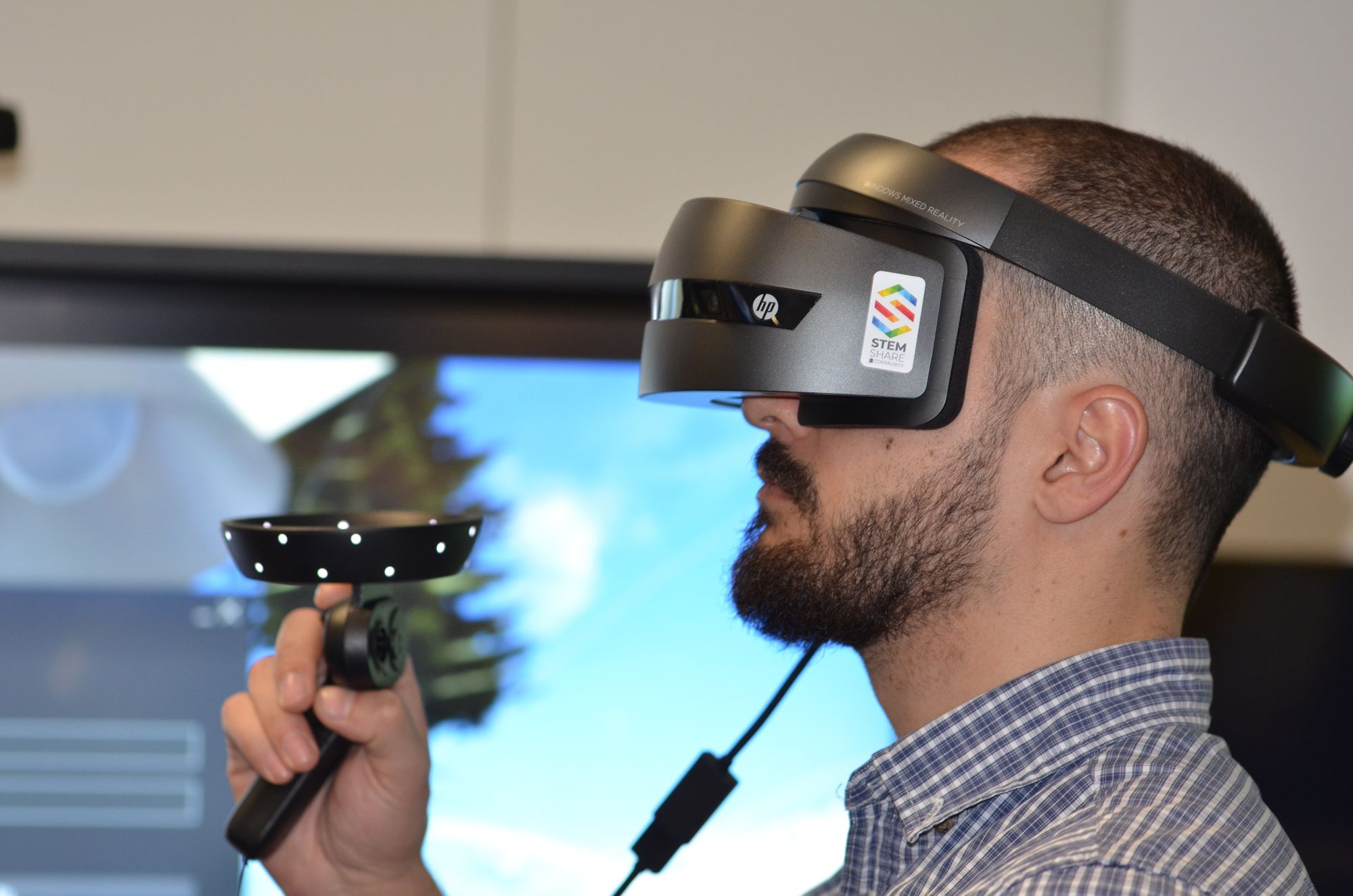 Let's look at the platforms that make virtual reality conferences available.
With vFairs, you can host high-level virtual events, connect people via chats, and market your products to a global audience using a virtual environment.
VirBela offers a virtual environment for online events, designed to promote social interaction and collaboration between participants. From presentation tools to avatar interaction, it has everything you need for a fun virtual networking experience.
The Meeting VR platform is great for enterprise collaboration in virtual reality. With it, you can host interactive face-to-face meetings in VR spaces. You can also sign up for an earlier version and be one of the first to test its features.
Wrapping Up
Virtual events increase your audience's reach, make your brand more visible, and engage more of your participants. Make the most of social distancing and don't miss out on the advantages that drive top virtual events.
Got interested? Just describe your idea and we will get back to you! contact@perpet.io
Follow us: