You probably know what Apple's Worldwide Developers Conference is. It's an annual event where the tech giant announces its latest products for software engineers. What you didn't know, however, is that this year - for the first time ever - the conference will be held in the digital-only format. Yes, no one saw COVID-19 coming. Still, the event will grant developers and Apple fans exclusive access to the future versions of the Apple products, such as iOS, iPadOS®, macOS®, watchOS®, and tvOS®.
But you don't have to wait till June to learn about the key functionality of iOS 14 😉. The early test version leak lets us take a glimpse of what to expect from the update.
Trackpad
In its upcoming update, iOS will presumably introduce a trackpad as a complement to Smart Keyboard and an alternative to the external mouse function.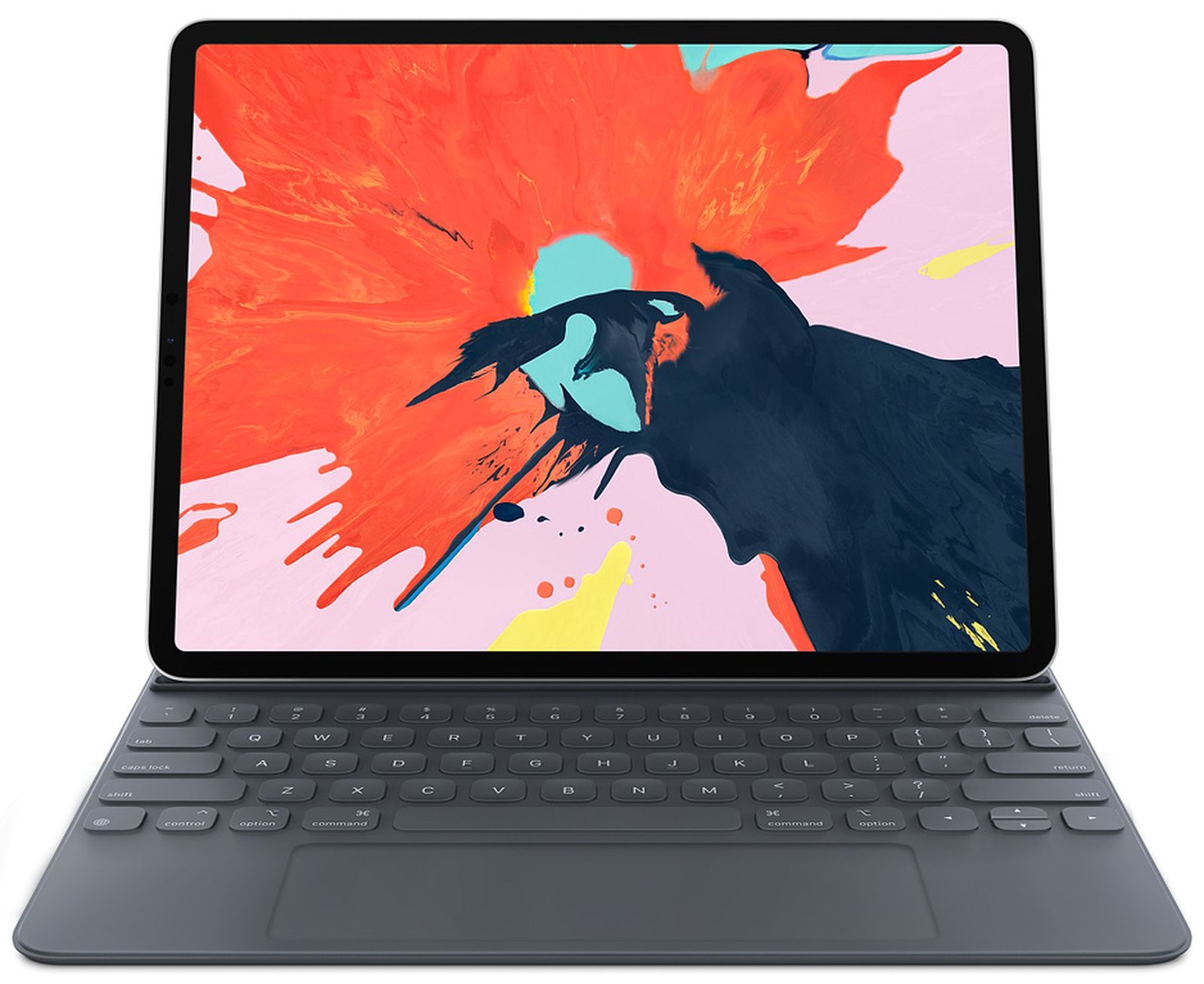 On top of the standard tap-to-click, the rumored trackpad offers:
a 'disappearing' cursor. It will disappear when it's not being used and appear again after activation.
multiple pointers. A standard arrow will be the default cursor, which will transform into a hand over links.
a right-click. To activate the functionality identical to that of the right key on a mouse, you'll need to tap the trackpad with two fingers.
switching between apps. Using a trackpad, you'll be able to activate a Launchpad to switch between apps.
New Apps & Updates
Fitness app
A new Apple fitness app is said to be under the hood. Users will have access to a library of downloadable fitness videos that will walk them through multiple workout types ranging from indoor running to rowing. The app will allow tracking user progress via Apple Watch and display it on iPhone, iPad, or Apple TV.
iMessage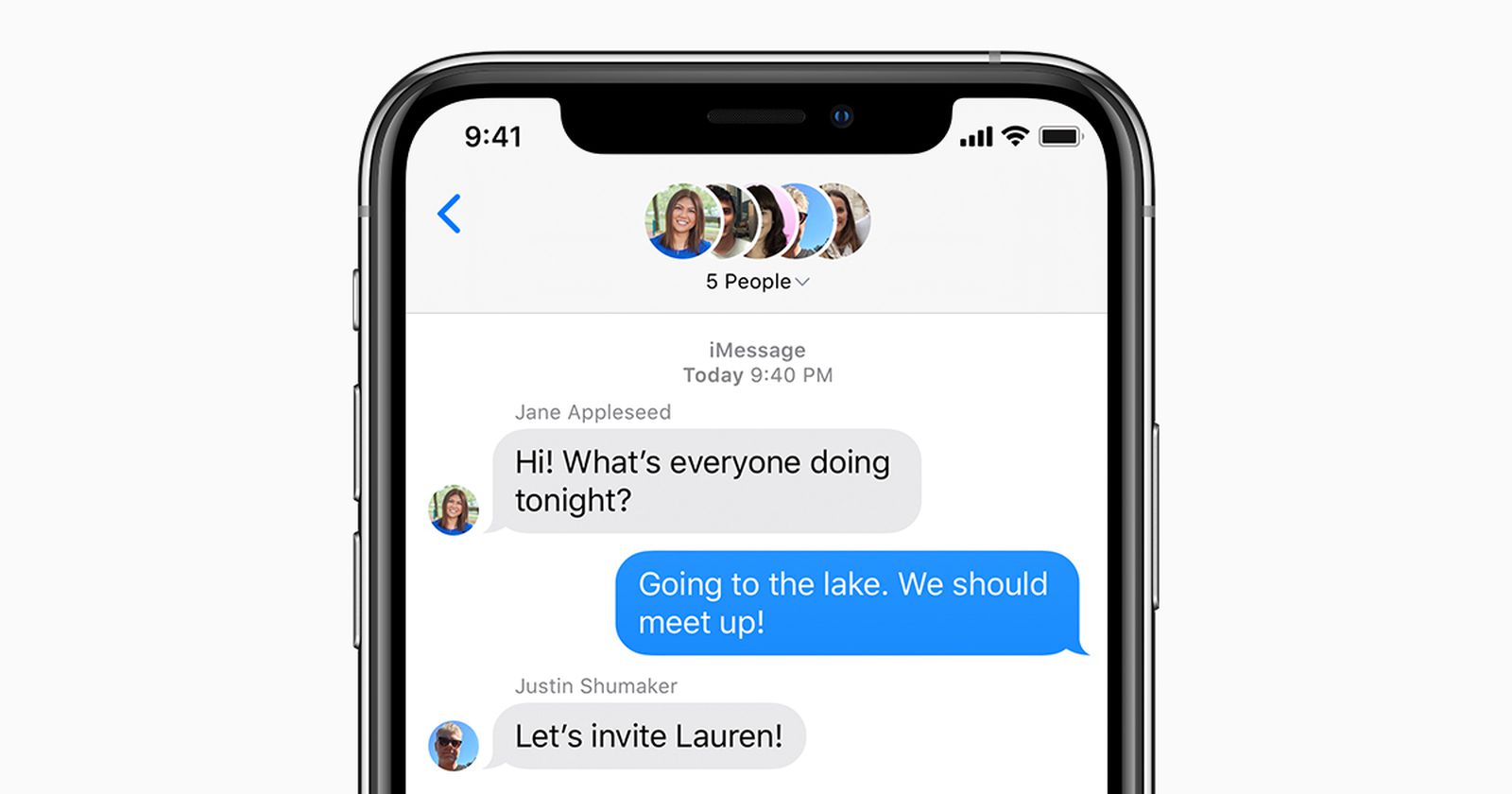 iMessage is said to be enhanced with a couple of updates:
Tags. The updated system will allow iPhone owners to tag contacts (eg., @james) in group chats. When the mute mode is on, you will receive notifications only in case of direct mention.
Typing indicators. In a multi-user chat, you'll see who's typing the message.
Message retraction. In iOS 14, users will supposedly be able to delete messages that were already sent. The fact of deletion will, however, be visible to both parties.
Unread messages. You'll be able to mark messages as unread to make them more visible in the list.
AR app
An augmented reality application codenamed Goby will supposedly see the world during iOS 14. The application is said to enhance users' offline shopping experience. Here's what the functionality should look like:
By using a QR code in the area, a user will activate the application.
By holding up an iPhone in front of the necessary product, a user will be able to view information about it.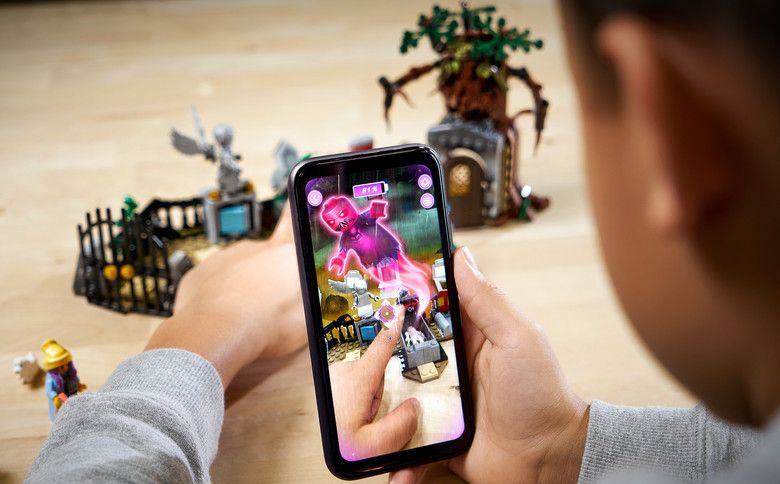 Health app
The alleged sleep tracking feature of the next Apple Watch is said to be accommodated by the iPhone's Health app. The update will allow users to set sleeping goals and will make recommendations on how to improve sleep.
Shot on iPhone app
It's no secret that Apple regularly kicks off Shot on iPhone challenges, where users submit their pictures made by nothing but cameras on their iPhones, and the winners receive cash rewards. In iOS 14, Apple is planning to integrate these challenges into the Photos app, enabling contestants to send their pics and view the results directly in the app.
Third-party apps
Following the criticism that Apple applications have an unfair advantage over their third-party counterparts, iOS 14 will enable users to set third-party email, browser, and music apps as default.
Apple Pencil Updates
The updated PencilKit will allow iPhone owners to convert handwriting into standard typed text. This feature is said to function with any text input field in iOS.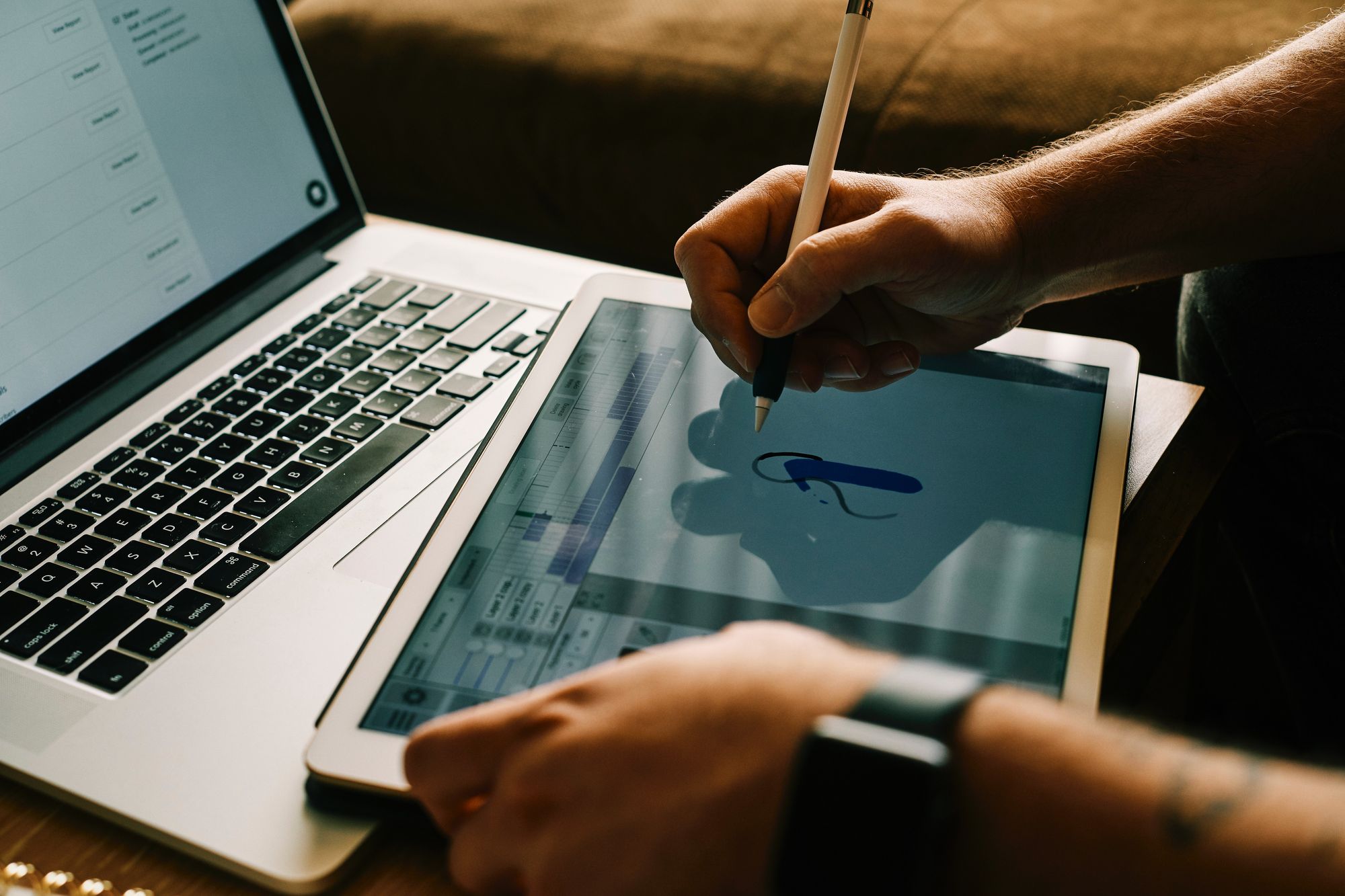 For example, in order to send a message to someone, you'll need to tap in the text input field, handwrite your message with Apple Pencil, have it converted into typewritten text, and send the message. Voila!
HomeKit updates
Several Apple HomeKit updates are also in the works. Here are two of them:
Night mode for lights. HomeKit-connected lights are said to change their color temperature throughout the day, with cooler tones in the morning and warmer ones in the evening.
Facial recognition. The HomeKit Security Video function to recognize people, objects, and animals will probably be improved in iOS 14. The upcoming update will include the facial recognition function, which will be particularly useful when distinguishing family members or friends from strangers.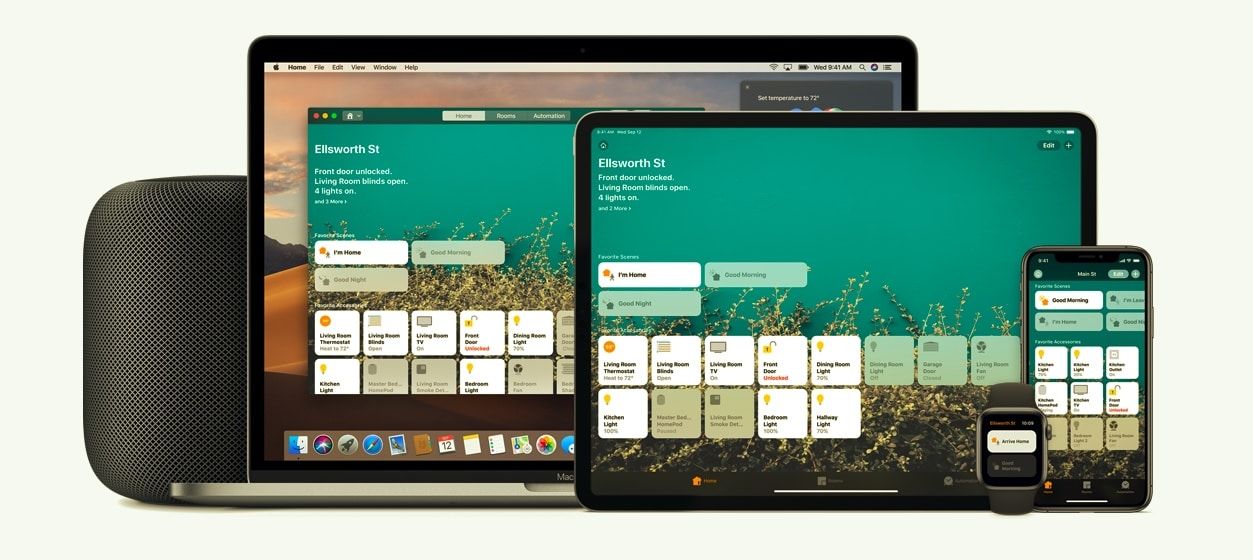 Other Updates
Home screen
As our findings suggest, iOS 14 will introduce a new screen, enabling iPhone users to view all the installed apps in alphabetical order. Several sorting options are expected to be available. The feature will presumably allow users to set filters like "recently used apps" or "apps with unread notifications."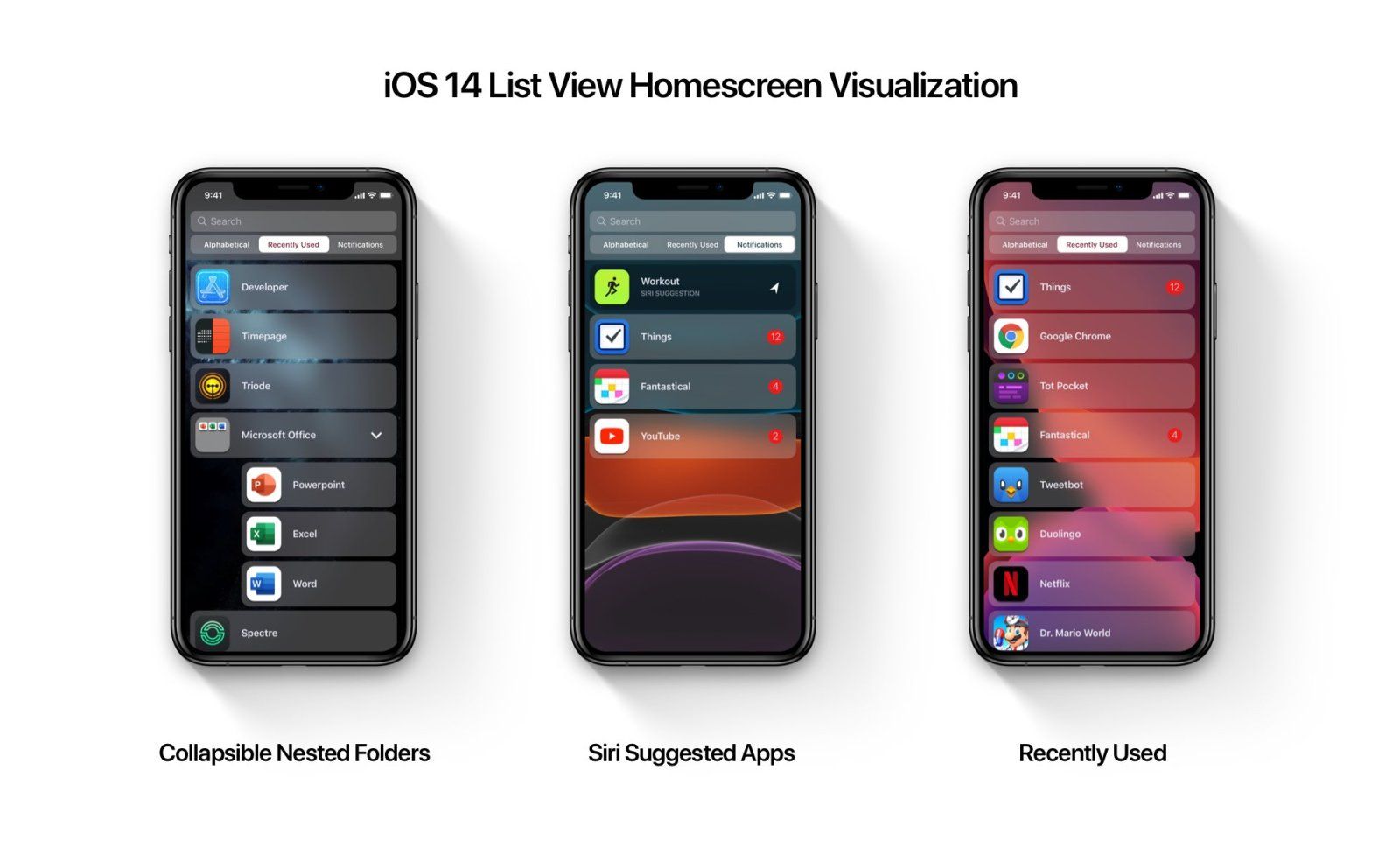 Accessibility changes
Apple looks set to offer some accessibility updates for people with hearing problems. The system is likely to detect sirens, fire alarms, crying babies, and door knocks, converting them into haptic signals.
Wallpaper updates
In the latest iOS version, wallpapers are classified into Stills, Dynamic, and Live. In iOS 14, we'll see more detailed categorization like "Flowers," "Earth & Moon," and so on.
Wrapping It Up
Because of the numerous imperfections found in iOS 13, Apple was expected to focus on improving performance and quality when working on iOS 14. However, our findings suggest that the tech giant has made a few steps further and there are tons of new features in the pipeline.
Nevertheless, this doesn't necessarily mean that these functions will withstand all testing rounds and will eventually make it to the market. Keep this in mind when reading any iOS 14 rumors, and read our blog to stay updated as new announcements come up!
Boost your business with a slick mobile app! Reach us @ contact@perpet.io