Choosing a development partner is one of the critical decisions a startup owner can make as it directly influences the implementation of the project. There are several options when it comes to how to outsource a dedicated development team. One of the most popular and convenient ones is a dedicated team assigned to work on your project.  Let's discuss how to partner with a dedicated team in mobile app development to ensure a productive and pleasant process.
What is a Dedicated Development Team?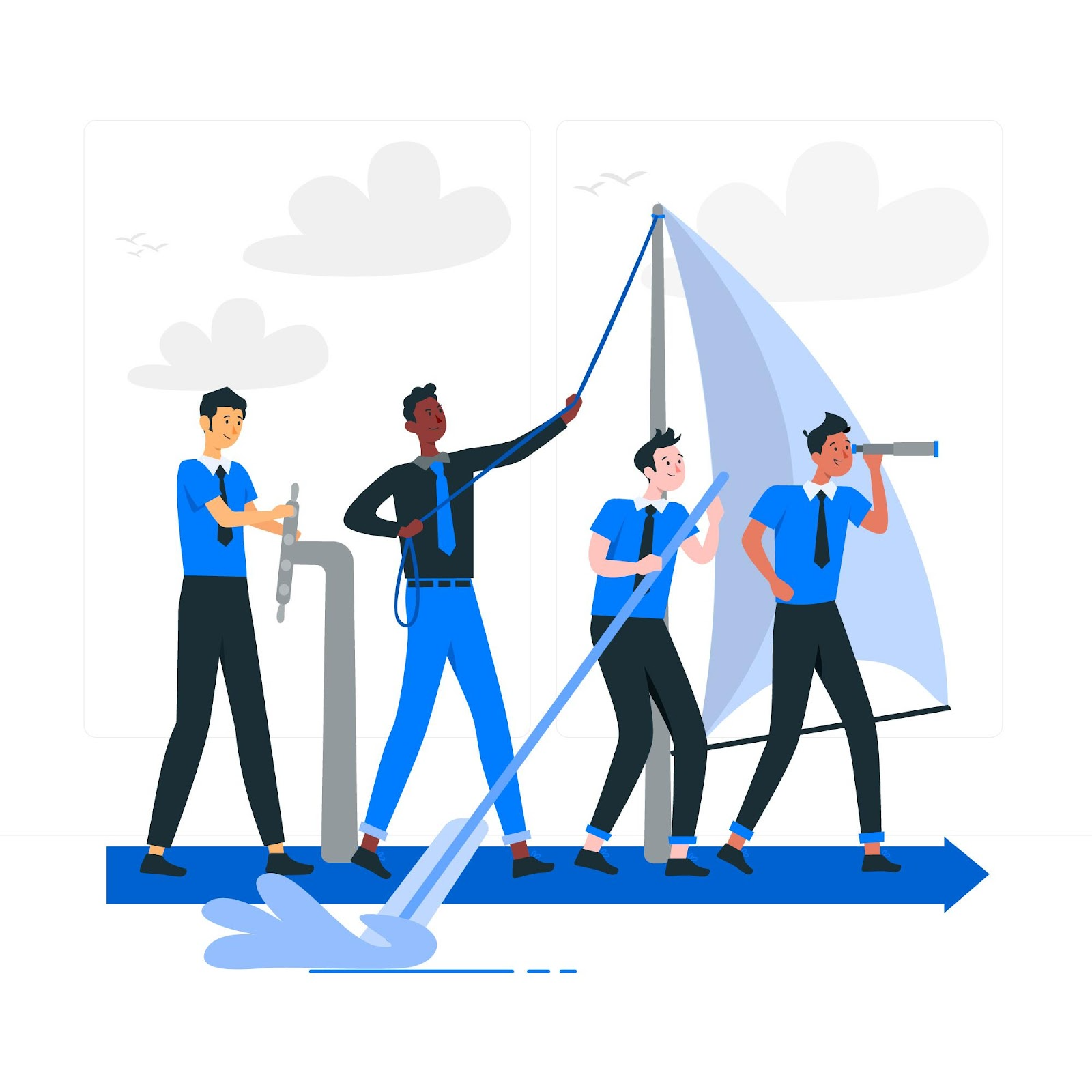 A dedicated development team is a collaboration model with a software development company when a client gets assigned a tailored team of specialists working exclusively on this project. A team is composed of experts based on the project's scope, domain, and technological stack. Usually, the client pays an hourly rate for each specialist's work.
In-House vs Dedicated Development Team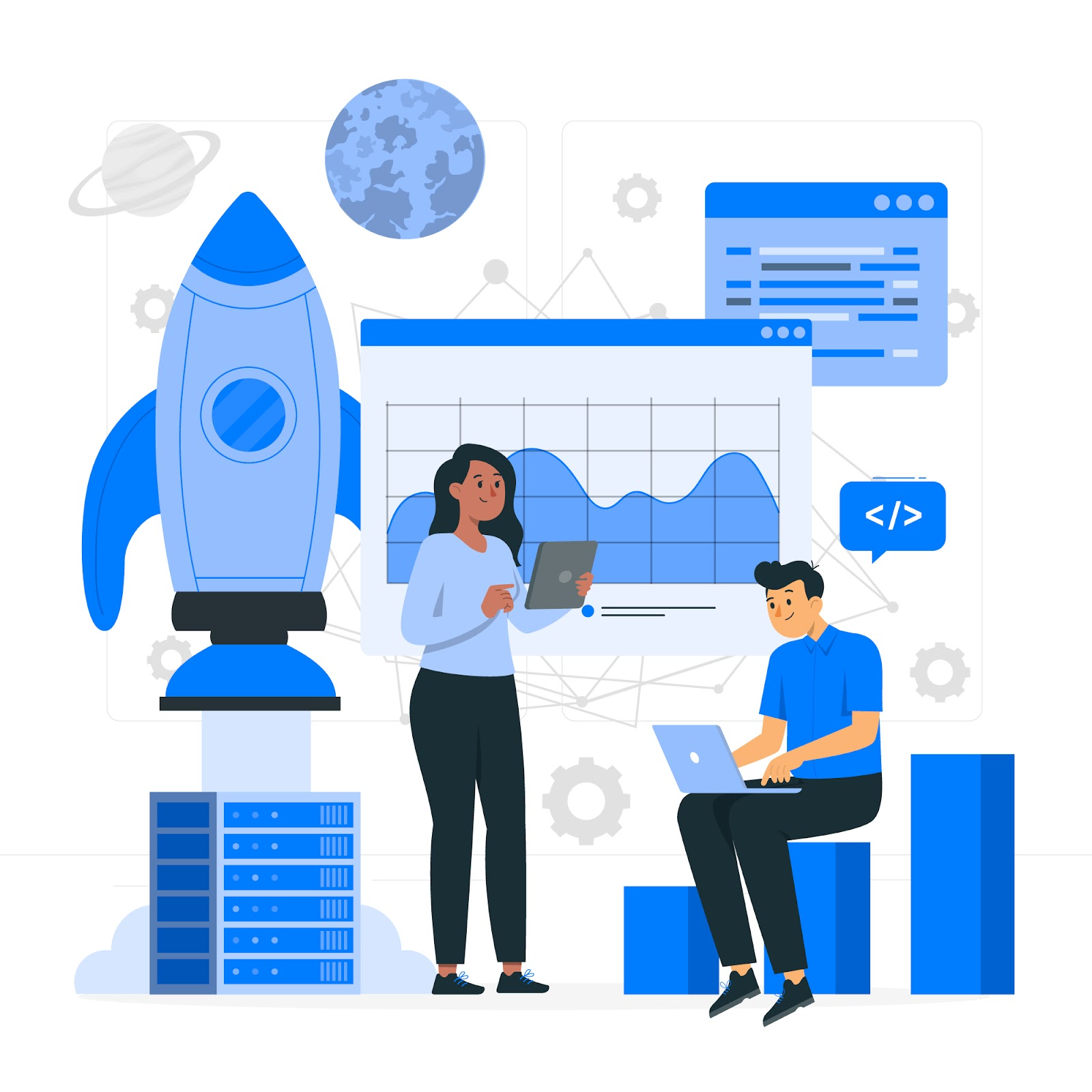 When it comes to software development, companies have the option of building an in-house development team or hiring a dedicated development team. An in-house development team is a group of employees who work exclusively for the company and are responsible for all software development projects.
On the one hand, you have full control over the work process and, for example, can decide whether the employees can work remotely or need to show up to the office.
On the other hand, this extra control is also your time and money: recruitment and hiring, HR processes, legal agreements, work equipment, training, and more — all of these are your responsibilities.
At the same time, a dedicated team gives you the same level of decision-making as an in-house one minus the headache of numerous management and organizational tasks.
Roles of a Dedicated Development Team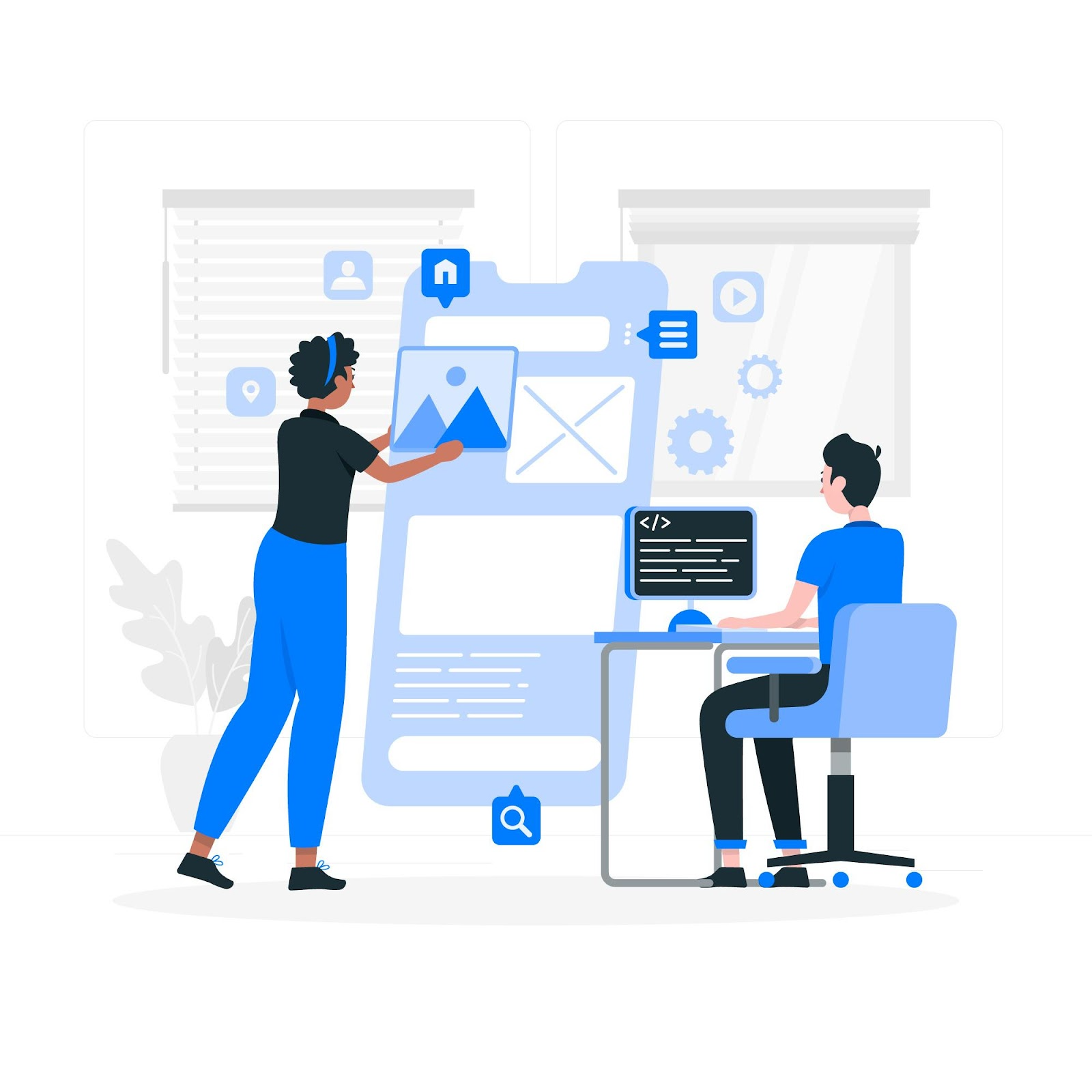 Dedicated software team composition can vary as it depends on your project scope and needs. Let's explore the app development team structure based on an example of dedicated team composition in Perpetio. When choosing a dedicated team collaboration model, our clients usually work with:
Project manager
A project manager is responsible for overseeing the development team and ensuring that the project is completed on time and within budget. A PM can be seen as a connecting link between the client and the team. They coordinate with the client to define project goals, requirements, and milestones. A project manager also makes sure that team members are properly assigned to tasks and have enough resources to complete them on time.
UI/UX designer
A UI/UX designer will transform your product idea into a feasible interface design. This specialist is responsible for creating user-friendly interfaces and experiences that meet the client's requirements. They work with the project manager and developers to understand the project's functional requirements and design wireframes, mockups, and prototypes that meet those requirements.
Developer
The developer is responsible for writing code and creating the technical infrastructure required to build the software product. They work closely with the UI/UX designer to ensure that the user interface is properly implemented and functional. The developer also collaborates with the QA specialist to ensure that the code is bug-free and meets the project's quality standards.
QA specialist
A QA specialist is responsible for testing the software product to identify and report any bugs or inconsistencies. They work with the development team to create test plans, perform testing, and provide feedback on product quality. The QA specialist ensures that the software product is reliable, secure, and meets the client's requirements. The task of a tester is not only to discover any issues but also to make sure that the product looks as planned and helps the user complete any process in the easiest way.
Business development manager
Sometimes a dedicated team is joined by a business development manager, especially when the team is working on implementing a product idea from scratch. A business development manager is responsible for exploring the current market and competitors, identifying opportunities, developing the product, introducing new features, working on the marketing strategy, and more.
How to Partner with a Dedicated App Development Team?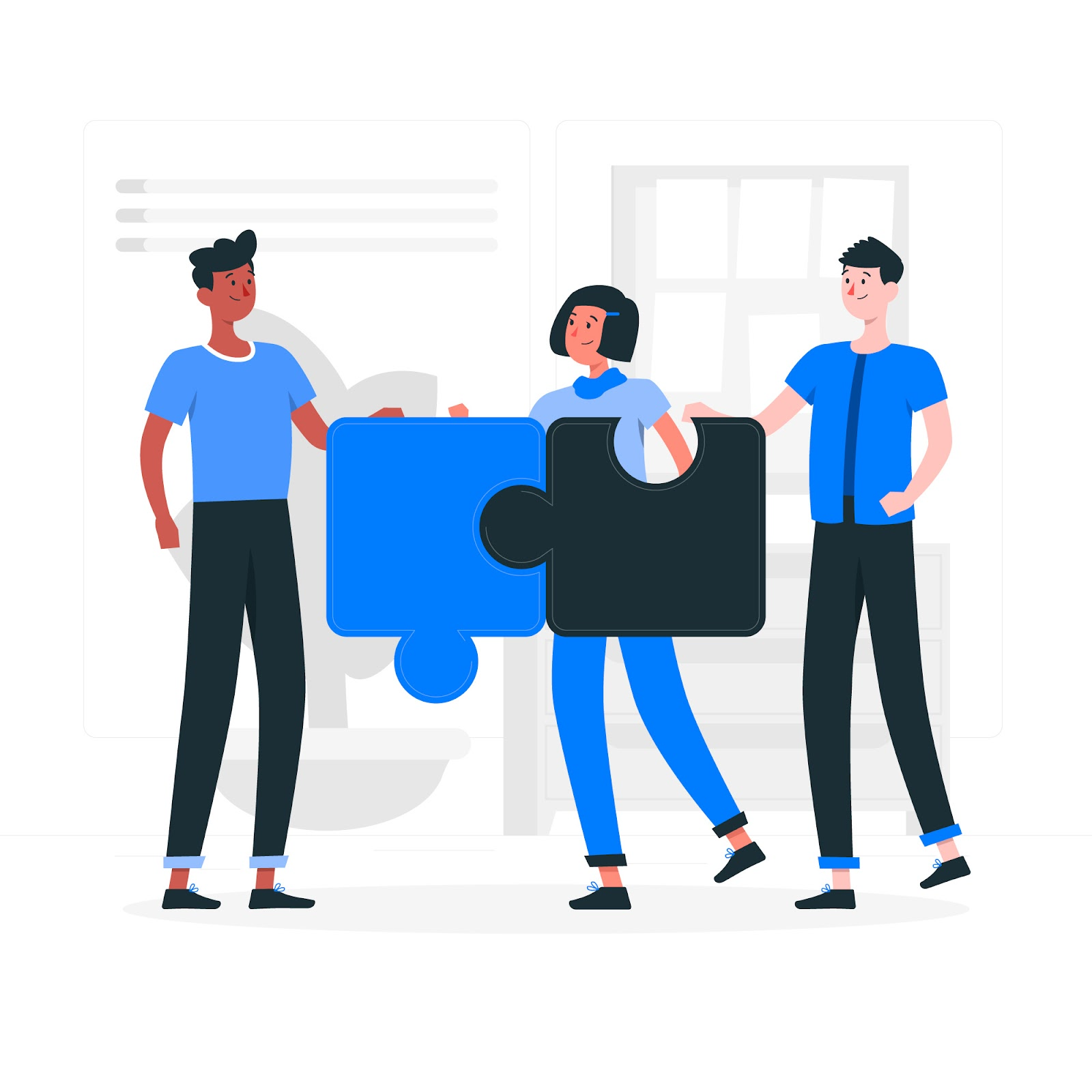 Now that you know who are the main participants of the development process, let's discuss how to actually outsource a dedicated app development team.
Come up with requirements and criteria
Your first step should be determining your project requirements and criteria for the team. As for the project requirements, all you need to analyze is the services you need (UI/UX design, development, etc), your budget limitations, the deliverables (a finished iOS mobile app uploaded to App Store or just the source code), and so on. Consider which technologies you would want the team to use, for example, if you need apps for both iOS and Android, should it be native or cross-platform development?
When deciding on a team that can be a good fit, you need to consider such factors as experience level, technical skills, communication style and language knowledge, project management capabilities, experience in your domain, and so on. These factors will help you narrow down your search and ensure that you find a team that can deliver on your project's requirements.
---
---
Research companies
Next, research companies that meet your criteria. This involves looking at their portfolios and reviews. You should also consider the size of a company and the type of clients they have worked with in the past. It's best to choose a technological partner that has cases in your domain and a similar tech stack as well as can boast detailed reviews from previous clients.
Select your team members
Once you have narrowed down your list of potential partners, it's time to select your team members. This involves reviewing their resumes and completed projects as well as meeting the potential team members at interviews. The company will offer you the candidates available to work on the project based on your tech profile and experience level. Remember to not only ask the candidates about their professional background but how they would approach your project and consider their personalities and communication styles too.
Organize an intro call
After selecting your team members, it's important to organize an intro call. Usually, the sales manager and the team members will be there to kick off the work together. This meeting is a space to discuss your project in more detail and get a better understanding of the team's approach and process. It also gives you the opportunity to ask any questions you may have and clarify any concerns. Remember to discuss the legal side of the collaboration, such as the contract and NDA.
Sign a contract
Finally, before you start working with your dedicated app development team, it's crucial to sign a contract. This outlines the scope of work, project timeline, and payment terms. A contract is your safety net in case of any disagreements or broken promises.
What are the Challenges of Hiring a Dedicated Development Team?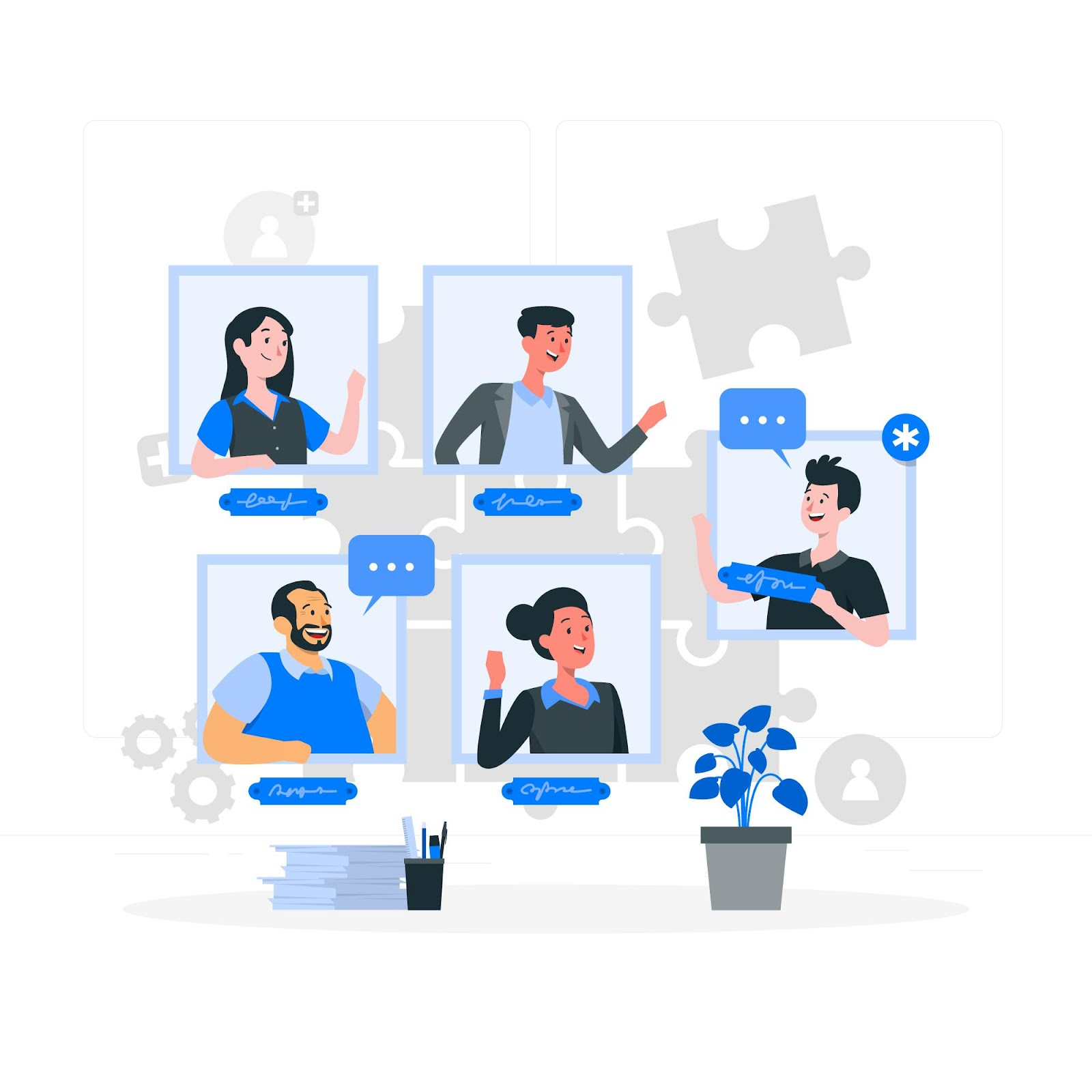 Despite a dedicated team being a highly convenient and flexible collaboration model, there are several challenges that you will need to navigate in order to ensure a successful partnership.
Remote work
One of the main challenges of outsourcing a dedicated development team is managing remote work, especially if you are not used to working with remote teams.
How to tackle this challenge: You may need to implement new tools and processes to help your team stay on track and communicate effectively. At Perpetio, we regularly organize calls with clients to keep them updated and discuss any decisions, create separate project channels in the Slack app, so you can ask anything from any specialist in the team, and share access to project management tools, like Jira, to ensure transparency and let clients keep an eye on the progress.
Communication and cultural differences
Another challenge of hiring a dedicated development team from abroad is managing communication and cultural differences. When working with a team from a different country or culture, there can be differences in communication styles, expectations, and even language barriers.
How to tackle this challenge: Make sure that your preferred team speaks your language and matches your work ethic. For example, all the Perpetio specialists can communicate in English at least at the Intermediate level, so you don't need a project manager to be your translator. Plus, Ukrainian development teams, including us, understand the nuances of American and European work communication styles and have experience working with clients from these regions.
Security and reliability
When you decide to hire a regular development team, it's important to ensure that they are following best practices when it comes to the security of your data. You will need to carefully vet potential partners and be confident that they have the necessary security measures to protect your data and intellectual property.
How to tackle this challenge: Ask the company to sign a contract and NDA. Carefully review these documents to make sure that they outline what the team can and cannot share about the project and how exactly your data, including the project's budget and source code, will be protected. At Perpetio we don't work without a contract and other supporting documents and always ask the clients for permission to share the results of a project on our social media or other resources.
How to Find a Dedicated Development Team for Hire?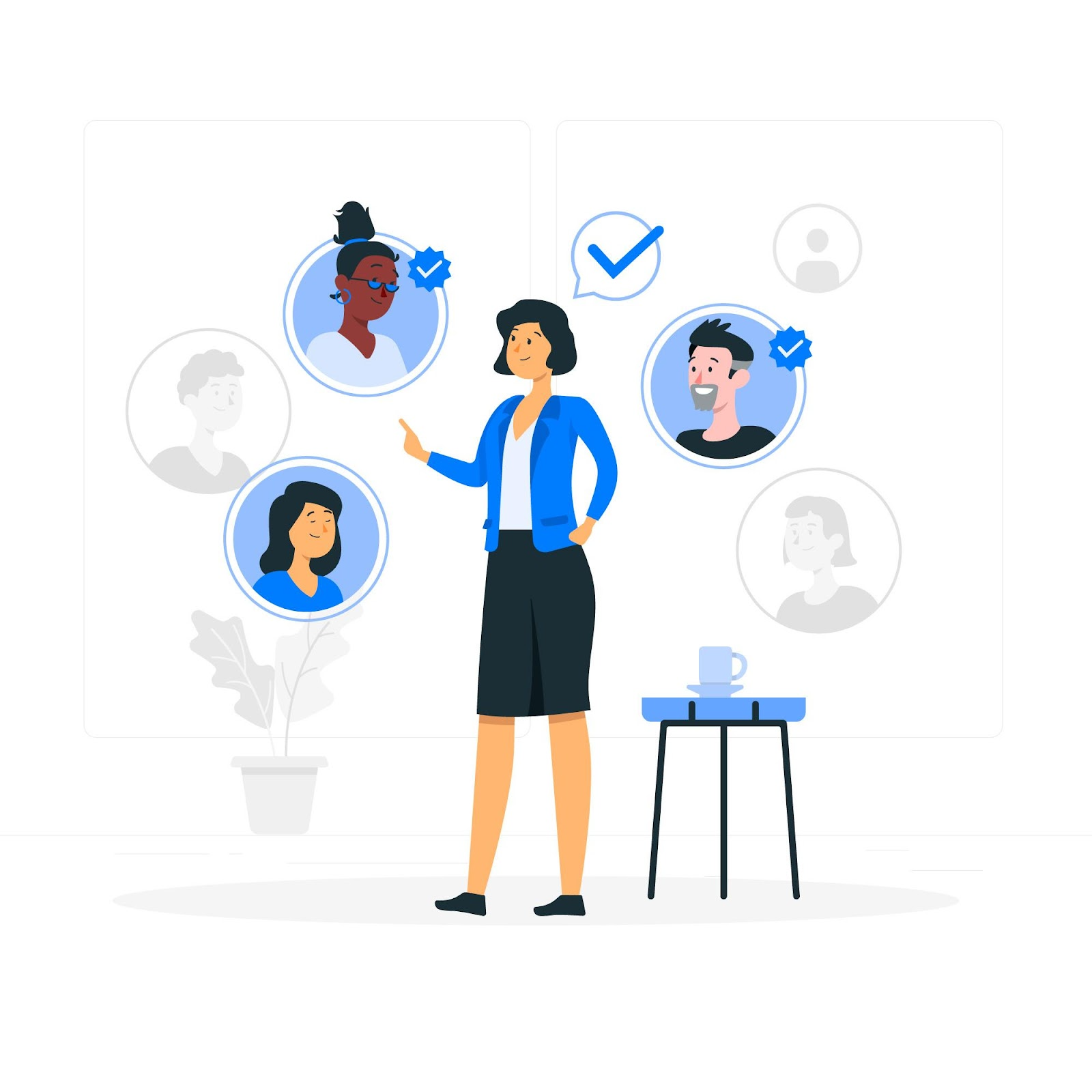 Professional platforms
Professional platforms are a great way to hire a dedicated development team. If you're looking for a team that specializes in software development, you could use platforms like LinkedIn, GoodFirms, and Clutch to find potential partners.
These platforms allow you to search for professionals based on specific criteria, such as location, experience, and skills. They also give you a chance to review candidates' past works.
Plus, companies and freelancers share their UI/UX design works on Dribbble and Behance.
Word of mouth
If you know someone who has worked with a great development team in the past, ask them for a referral. This can be a good way of hiring a regular development team that has a proven track record of success and getting an honest opinion about their work. Another option is looking up who your competitors collaborated with to find a team experienced in the domain.
---
---
Keyword search
You can use a keyword search to find a dedicated application development team. Simply search for terms related to the type of development team you need, such as  "dedicated mobile app development team" along with words like "remote" or the preferred location of your future partner.
Additionally, you can look up different questions you have about the development process, like "How to hire a dedicated development team?" and find expert materials from various companies.
How Much Does Hiring a Dedicated Development Team Cost?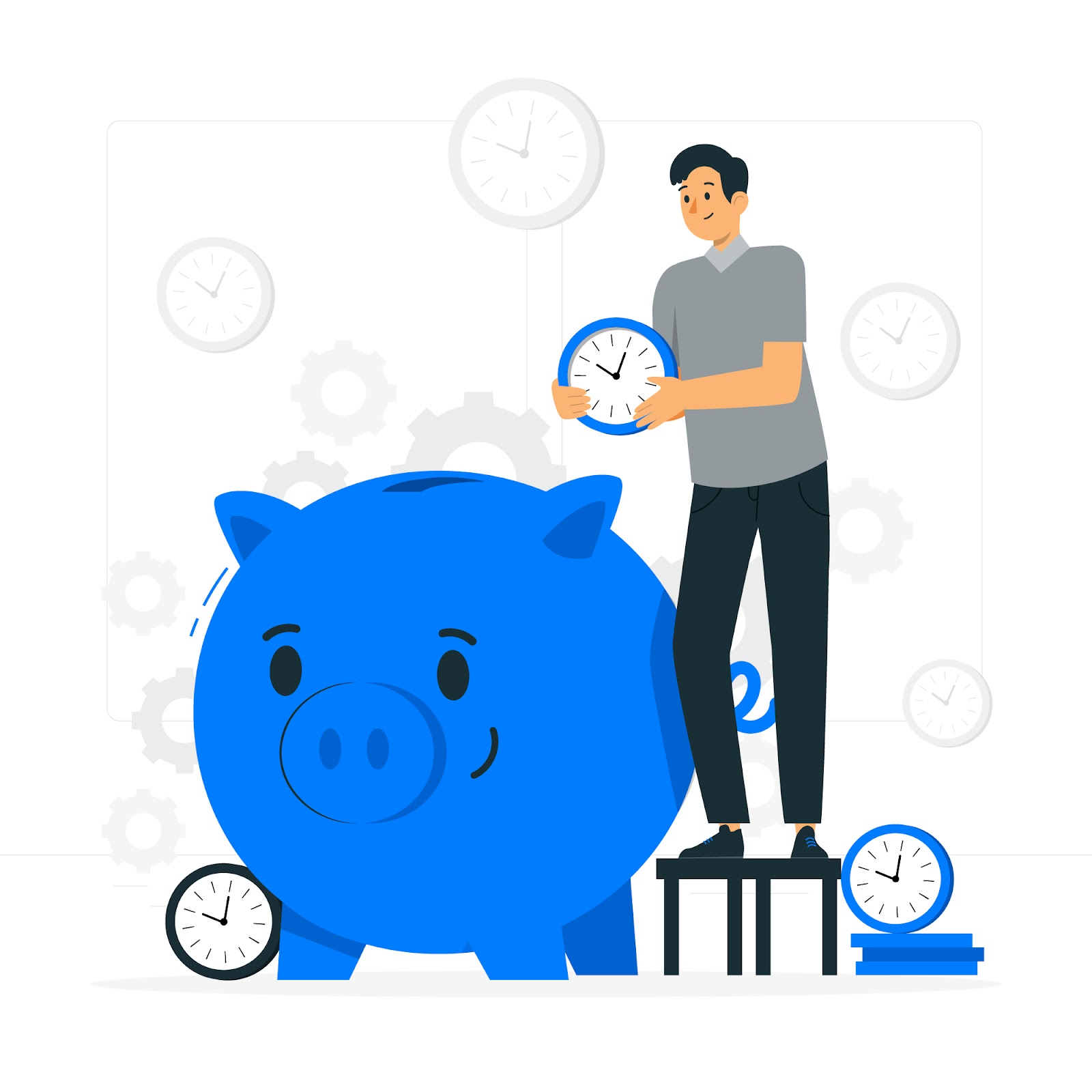 The cost of hiring a dedicated software development team can vary widely depending on several factors, such as the size of the team (as you pay for each team member's hourly work), their level of expertise, the location of the team, and the complexity of the project.
For example, hiring a dedicated app development team can cost anywhere from a few thousand dollars to hundreds of thousands of dollars or more. You can expect to pay between $15 000-$50 000 for an MVP mobile app development project from a Ukrainian dedicated software team.
Wrapping Up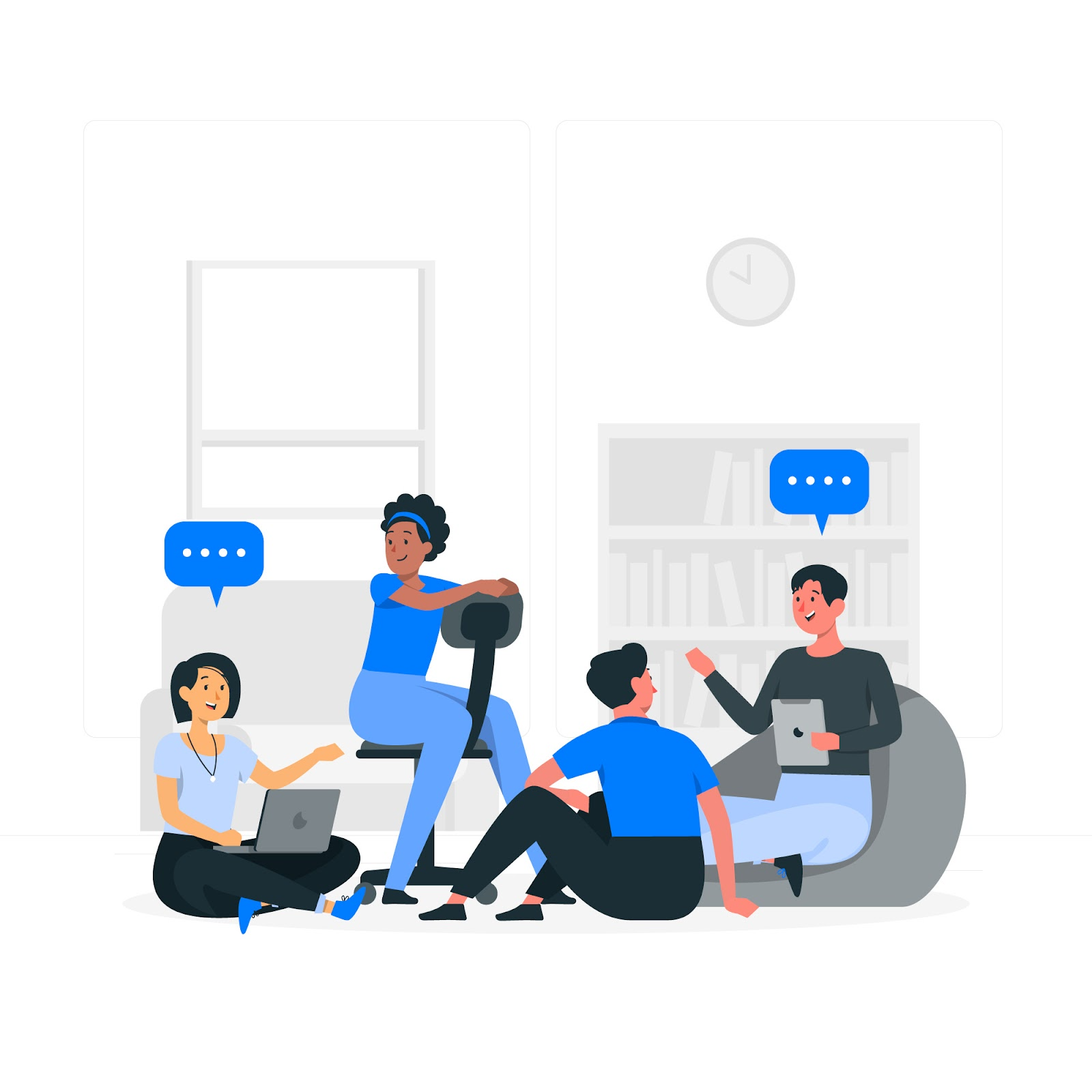 Partnering with a dedicated development team can be an excellent way to bring your business to the next level. By choosing a dedicated team in app development, you get a set of qualified experts working just like as in-house team and tailored to your project's tech stack, complexity, and domain.
Perpetio can be your right choice: we are an experienced full-cycle mobile app development partner that has helped more than 100 clients with bringing their app ideas into reality. We offer several collaboration and payment models, have a versatile team of tech and non-tech specialists, and offer consulting along the way for each client. Let's get in touch!
FAQ
Who will manage a dedicated development team?
A dedicated team is usually managed from the outsourcing company's side while you as a client are giving your requirements, suggestions, and feedback.
How to Hire a Dedicated Development Team?
You can hire a dedicated team by looking up a suitable partner online, for example, on LinkedIn, GoodFirms, or Clutch.
How Much Does a Hiring Dedicated Development Team Cost?
Usually, a client pays a fixed hourly rate for each specialist's work. The total cost for an MVP full-cycle mobile app development can be around $15 000-50 000.
Does Perpetio offer a dedicated team collaboration model?
Yes, you can hire a dedicated team from Perpetio for your app development project.